A fallen oak tree branch left about 2,400 customers without power Monday night in west Salem, with outages and road detours continuing into Tuesday for some as crews made repairs.
Salem Electric Member Services Manager Jacob Knudsen said the outage, which occurred just after 10 p.m., was caused by a fallen branch that pulled down power lines and broke several poles.
The area of Northwest Glen Creek Road off Northwest Wallace Drive was the initial area impacted with about 2,400 homes and businesses out of power. According to Knudsen, the company was able to reroute power to isolate the outage, decreasing the number of impacted homes and businesses to about 500 by 1 a.m.
By 6 a.m. Tuesday morning, 200 homes were still without power.
Glen Creek Road remained closed for much of Tuesday. By 4:20 p.m., Salem Electric crews were clearing the road, allowing it to reopen, city spokesman Trevor Smith said.
Salem Electric's website said as of 2:10 p.m. Tuesday, power was back on for all but 13 homes and businesses. A small section of Northwest Patterson Street needed additional repairs, and the utility anticipated restoring all power by Tuesday evening.
-Caitlyn May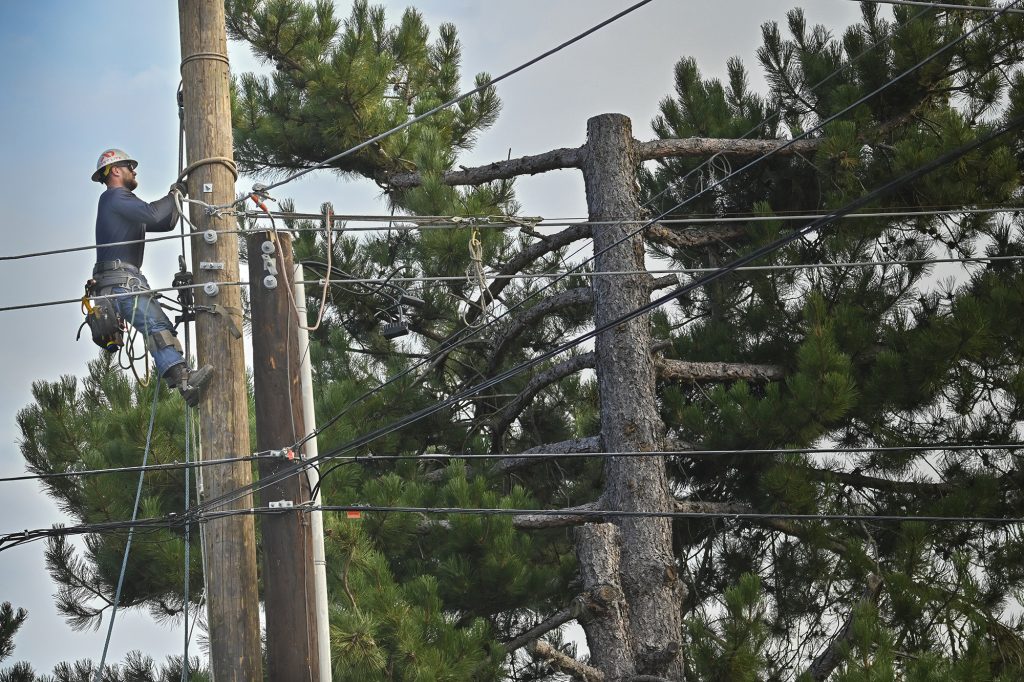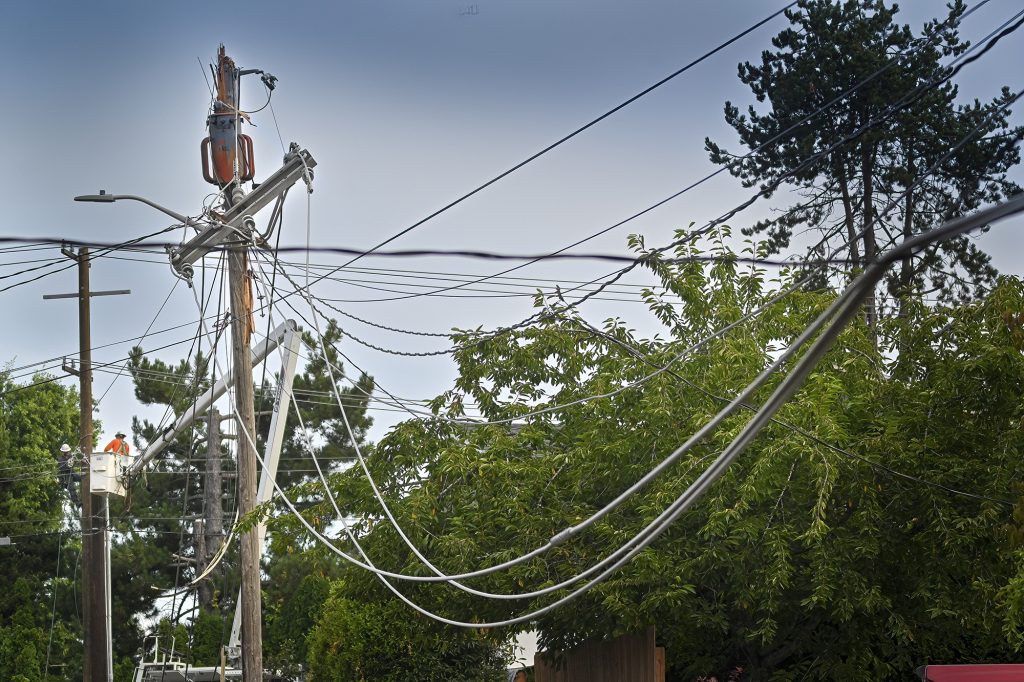 STORY TIP OR IDEA? Send an email to Salem Reporter's news team: [email protected]
JUST THE FACTS, FOR SALEM – We report on your community with care and depth, fairness and accuracy. Get local news that matters to you. Subscribe to Salem Reporter starting at $5 a month. Click I want to subscribe!