District 6 on Oregon's new congressional map. (Oregon State Legislature)
For the first time in eight years, Salem has an open playing field for its congressional seat.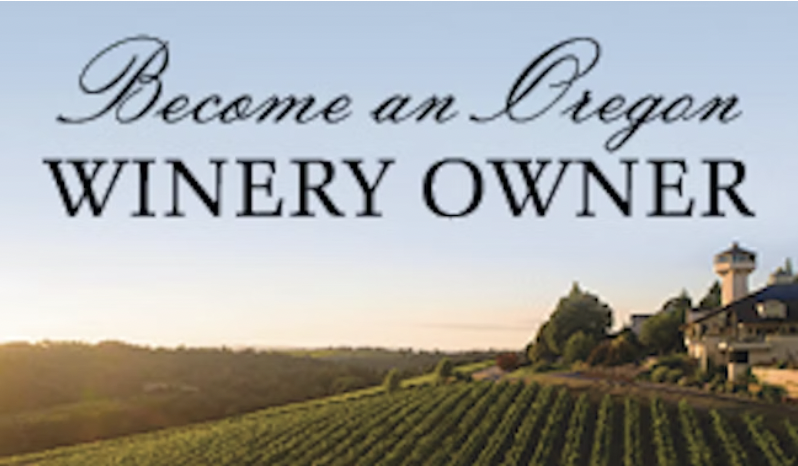 The redrawn boundaries Oregon legislators approved Sept. 27 put the city on the east edge of newly created sixth congressional district that runs from Beaverton down the I-5 corridor and cuts into Highway 22 near Aumsville.
The seat will have its first representative elected in 2022. It's the only U.S. House seat in Oregon without an incumbent.
U.S. Rep. Kurt Schrader, who has represented Salem since 2009, remains in the fifth district, which includes his Oregon City home and now stretches east to Bend.
Schrader could run for the fifth or sixth district, as U.S. representatives are only required to live in the state they run in, not the same district. His office has so far declined to comment on his plans.
District lines are redrawn every 10 years following the U.S. Census. They are required under federal law to have nearly equal populations and not discriminate based on race or ethnicity. Oregon picked up a sixth seat in Congress because its population has grown by 10.6% since the 2010 Census, adding 406,182 new residents, according to Census Bureau data.
Oregon's new boundaries passed the Legislature on a largely party-line vote, and five of the six congressional districts are safely Democratic or lean that way.
Of those, District 6 is second-to-last in leaning Democratic ahead of District 5, according to an analysis by Dave's Redistricting based on election results from statewide races between 2016 and 2020.
The sixth district has the highest Hispanic population share at 20.8%, ahead of the fifth district at 10.1%.
Oregon Republicans have said they will challenge the map changes in court, calling the new districts gerrymandered. Senate Minority Leader Fred Girod, R-Lyons, said in a prepared statement on Sept. 27 that court challenges will "undoubtedly" follow the amendments to the congressional redistricting plan, which he said "seeks to cement Democrat dominance in Oregon for the next decade."
"In no world does it make sense for Bend and Portland to be in the same district," Girod wrote in the statement. "Spreading out urban voters by having four districts that include portions of Portland is the very definition of gerrymandering."
Under the new maps, District 5 will lose Salem as its most populous city. Before the redistricting bill passed, District 5 included Marion, Polk, Lincoln and Tillamook counties and stretched into Portland suburbs. It now extends to Bend and includes east Marion County.
The new lines place Salem in the same district as several Portland suburbs, including Sherwood, Tigard and Tualatin. Candidates can't yet file for seats until maps are finalized, but so far the only candidates expressing interest in running are from the Portland area.
A map of Oregon's fifth congressional district before the redistricting bill passed. (U.S. Census Bureau)
Oregon's fifth and sixth districts on the new congressional map. (Oregon State Legislature)
Former Multnomah County Commissioner Loretta Smith, who lives in Portland, is the only Democrat who has publicly announced she will run for District 6. Smith said she obtained a Realtor in looking for a new home in the district but is waiting to purchase one until the new congressional district lines are officially set, the Oregonian/OregonLive reported.
After serving as chair of the House congressional and legislative redistricting committees that redrew district maps, Rep. Andrea Salinas, D-Lake Oswego, began making calls this week to inform people she plans to run for Congressional District 6, according to a report from the Oregonian/OregonLive. Salinas, a second-term lawmaker lives less than a mile east in District 5.
Tony Caito, a political scientist at Corban University who researches comparative politics and conflict, said the map change will cause more shake-ups for Republicans in Marion County and elsewhere in District 6, and Democrats will have an easier path forward in selecting a candidate. He said that Democrats will have "the incumbent advantage" with a supermajority in the state legislature.
"All the districts that make up the new six and all the ones at least surrounding it already have Democrat incumbents, so that helps quite a bit," Caito said. "There's a perception of 'This is (a) Democrat area,' and so people have that in the back of their minds as they vote and as they go through the candidacy season." He added that Democrats have a "stronger political machine" in Oregon, which allows them to reallocate resources from outside the new sixth district if they believe its race is competitive.
Caito said districts benefit most from having a single region that the outlying areas consider the population center.
"It's the northern I-5 corridor, which if you live in Salem, you're driving that a lot probably into Portland Metro southern suburbs, and there's some unity," he said. "Even though we're not part of the same communities, we know each other."
Carina Perez-Europa, vice chair of the Marion County Democrats, said she was surprised to see Salem included in the sixth district, but she is excited that the area has grown enough to warrant a new representative.
Perez-Europa said she thinks the map change gives cities in District 5 an opportunity to have more of a voice in the state legislature. "I think that in the past, there's been kind of an idea that these rural areas don't matter and they don't feel as represented, either at the state level or in the federal seats" she said. "I think that this can maybe allow people to feel more represented, because they are losing the bigger cities in that district."
She said it's still too soon to pinpoint candidate prospects, but , Marion County Democrats are getting to work on a plan to get people in the community registered as active voters and help candidates get their messages out to the public.
Marion County Republicans Chair Mike Adams did not respond to a request for comment or questions provided by Salem Reporter.
Contact reporter Ardeshir Tabrizian: [email protected] or 503-929-3053.
JUST THE FACTS, FOR SALEM – We report on your community with care and depth, fairness and accuracy. Get local news that matters to you. Subscribe to Salem Reporter starting at $5 a month. Click I want to subscribe!