State leaders, from Gov. Tina Kotek to prosecutors to public school educators, are waging a war.
Hundreds of Oregonians are dying every year from fentanyl and opioid overdoses, from teenagers to elderly Oregonians. Others wait in jail cells with pending charges before they can go to Oregon State Hospital for court-ordered mental health treatment. And still others need treatment for an addiction or behavioral health conditions and cannot find a residential facility with room to serve them.
Some of the foot soldiers in the war – legislators, advocates and others – gathered with Kotek on Tuesday for a ceremonial signing of six bills. At the core of the bills is a goal to save lives. The legislation will make opioid overdose reversal medication more available, expand fentanyl drug education in public schools and start a 40-cent phone line tax for the 988 state hotline and mobile crisis response teams that help people in crises.
Yet the state's work remains unfinished and leaders recognize that Oregon needs to do more as deaths pile up. In 2021, 745 Oregonians died from opioid overdoses, nearly triple the number in 2019, according to Oregon Health Authority data.
"I also want to take a moment to speak directly to Oregonians who are struggling with substance abuse, a mental health challenge, or in a lot of cases both," Kotek said. "I want Oregonians to know that your state – my office – wants to help. We are here. We are trying to make sense of how we can best help you no matter where you live, no matter what you can afford. And we want to make sure that those services are going to be there when you need help."
Unfinished work
One part of that system is the Oregon State Hospital, the state-run psychiatric residential facility where people with pending criminal charges go for treatment so they can aid in their defense in court. The state hospital has faced challenges for years in admitting patients from county jails in a timely fashion amid staffing shortages and complaints from workers about safety.
Asked about unfinished work, Kotek said the state hospital needs a better staffing system.
"They need to be funded for a 24/7 staffing model that allows them to do their work, but also be in a workplace that supports them," Kotek said. "And that is an ongoing conversation with the Legislature."
Leaders ask for patience
Oregon's fight against drug addiction has shifted in recent years. Measure 110, the voter-passed ballot measure of 2020, decriminalized low-level drug possession, with the goal of putting more money toward addiction recovery services to help the state's beleaguered behavioral health system serve more people.
In that vein, Kotek signed House Bill 2513, which is intended to strengthen the measure by increasing staffing and smoothing out the application process to get money to programs efficiently.
"Give this measure a chance and the time that it needs," said Rep. Rob Nosse, D-Portland and chair of the House Behavioral Health and Health Care Committee. "We are only less than a year into actual implementation. And we have given the war on drugs over half a century and we know that that has not worked."
The measure passed with a slim majority and critics, including police and Republican lawmakers, say it's failed and needs to be overturned.
But Democrats say it's starting to have an effect.
Nosse pointed to an Oregon Health Authority's quarterly report that shows that addiction treatment services have grown in recent months, with more money to help detox centers, housing and other services.
Multnomah County District Attorney Mike Schmidt was among those present. In an interview with the Capital Chronicle, he said he supported House Bill 2395, which expands access to naloxone, which reverses opioid overdoses, making it more available to first responders, schools and others. He said he testified before lawmakers about the bill after he met with a resident who lost her son to fentanyl.
"We need to do life-saving measures," he said. "Start there, keep people alive, so that they can go to treatment. If they're not alive, the treatment is not going to help."
Schmidt, who supported Measure 110, said the benefits are starting to emerge, like a new treatment center in Multnomah County: Quest Center for Integrative Health. Measure 110 funding helped the center centralize its services and increase its capacity to take 500 new clients.
Oregon Capital Chronicle is part of States Newsroom, a network of news bureaus supported by grants and a coalition of donors as a 501c(3) public charity. Oregon Capital Chronicle maintains editorial independence. Contact Editor Lynne Terry for questions: [email protected]. Follow Oregon Capital Chronicle on Facebook and Twitter.
STORY TIP OR IDEA? Send an email to Salem Reporter's news team: [email protected].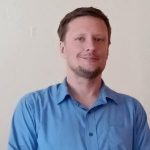 Ben Botkin - Oregon Capital Chronicle
Ben Botkin covers justice, health and social services issues for the Oregon Capital Chronicle. He has been a reporter since 2003, when he drove from his Midwest locale to Idaho for his first journalism job. He has written extensively about politics and state agencies in Idaho, Nevada and Oregon. Most recently, he covered health care and the Oregon Legislature for The Lund Report. Botkin has won multiple journalism awards for his investigative and enterprise reporting, including on education, state budgets and criminal justice.