With temperatures in the mid-90's on Wednesday, two recently fledged baby eagles cooled themselves in the Willamette River Wednesday morning.
Salem photographer John Svendsen photographed the pair from a park bench facing Minto-Brown Island using a long telephoto lens. Svendsen observed and photographed the eagle youngsters as they explored the mud at the river's edge for two hours and took 850 photos.
The fledglings are from a nest in tall cottonwood trees across from Riverfront Park.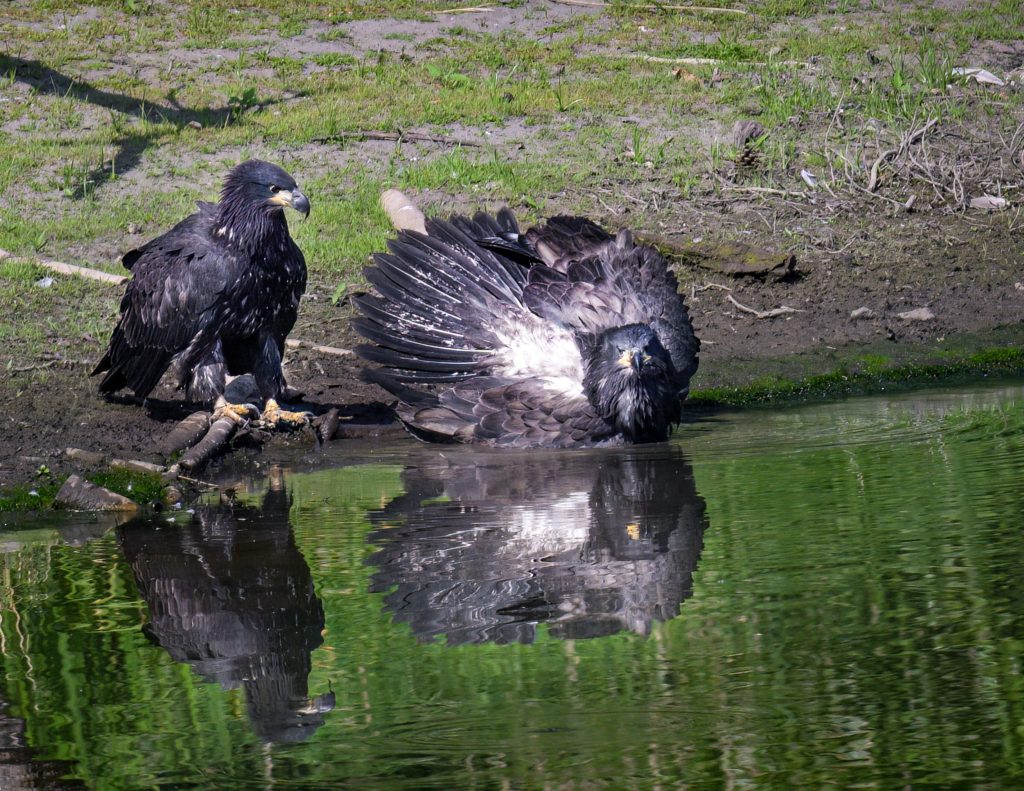 Salem volunteers monitor two eagle nests daily during nesting season and spotted an eagle chick poking its head out of the nest in mid-April.
STORY TIP OR IDEA? Send an email to Salem Reporter's news team: [email protected].
SUPPORT OUR WORK – We depend on subscribers for resources to report on Salem with care and depth, fairness and accuracy. Subscribe today to get our daily newsletters and more. Click I want to subscribe!