The air was filled with fishing lines being vigorously cast through the air as the mob of would-be anglers vigorously worked at catching themselves a plastic bass lurking in the grass at Keizer Rapids Park Saturday. 
Although one had to be careful of being snagged by an overeager back cast, attendees seemed to be enjoying themselves also visiting the different learning stations where staff from the Oregon Department of Fish and Wildlife, Marion Soil and Water Conservation District, and the Keizer Police Department were on hand to help attendees identify different types of fish to catch, facts about watershed health, and tips water safety.
Members from the Salem Chapter of the Northwest Steelheaders were also on hand to give knot typing lessons, fishing tips, and help attendees with any questions that many have about where to fish and what kind of equipment to buy for the best results.
Although no real fish were caught, attendees left with the knowledge of how to approach an urban fishing spot in Salem with a good grasp of the basics to catch a big one for themselves.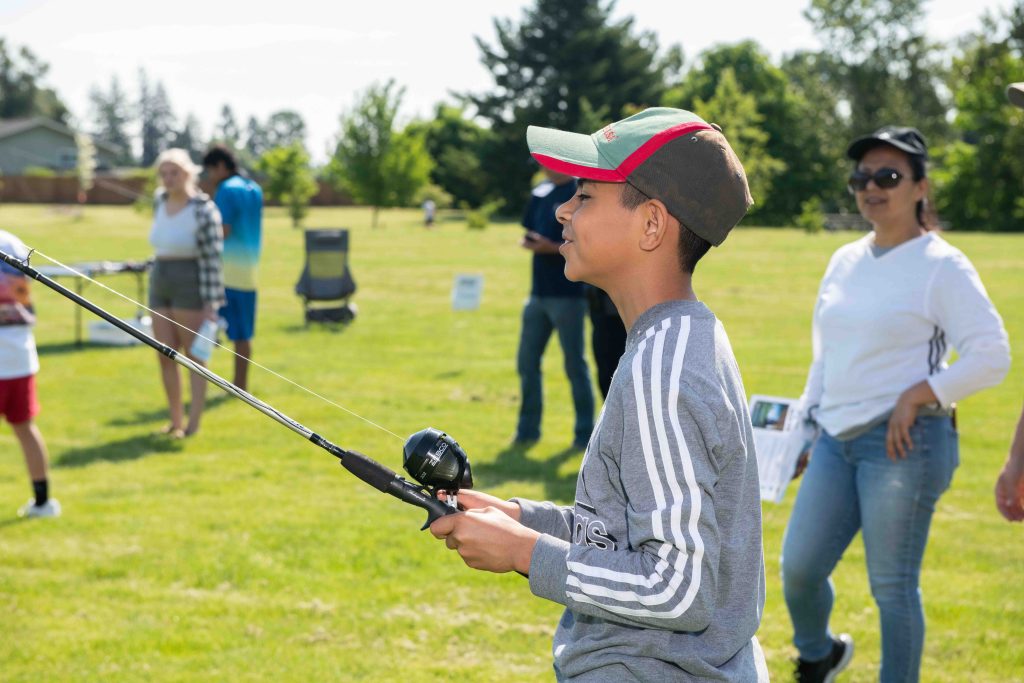 STORY TIP OR IDEA? Send an email to Salem Reporter's news team: [email protected].
JUST THE FACTS, FOR SALEM – We report on your community with care and depth, fairness and accuracy. Get local news that matters to you. Subscribe to Salem Reporter. Click I want to subscribe!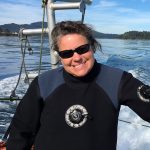 Laura Tesler has lived in Salem, Oregon for 20 years and is originally from Flint, MI. Laura has been an underwater photographer for 15 years, and is an avid scuba diver. Topside, she has been taking photographs since age 12, and currently works on assignment for the Salem Reporter, and full time purchasing land for fish and wildlife habitat in the Willamette Valley. Laura attended Oregon State University, and has traveled extensively all over the world and the United States.