How does Salem's recovery from pandemic job losses compare to other areas of the state? The short answer: it has recovered more substantially than other western Oregon areas, and better than the state overall and the U.S. (see table below). But some industries are still struggling to regain lost jobs.
Salem's unemployment rate, although up from 3.5% in July of 2022, was still low by historical standards, at 4.6% in February of 2023.
Let's explore Salem's employment recovery, take a look at employment in industries not yet back to pre-pandemic levels, and describe the latest unemployment trends. Lastly, we'll discuss what all of this might mean.
Salem's total employment was 3% higher in February than in the month before the pandemic hit – 202,000 people were employed in Marion and Polk counties. As a contrast, Eugene area employment was still 3% behind its pre-pandemic level.
The four largest industries by employment in the Salem Metropolitan Statistical Area (Marion and Polk counties combined) are trade, transportation and utilities (30,000 workers); health care and social assistance (28,000); state government (22,000); and leisure and hospitality (16,000). Together they total nearly half of Salem area employment, and each has a different pandemic recovery story.
As part of the trade, transportation and utilities industry, retail trade is fully recovered from pandemic job losses. In addition, a strength of the industry has been the transportation and warehousing sector. This sector, at 7,000 employees, lost only a handful of jobs as Covid hit, recovered them quickly, and actually grew throughout the months of the pandemic.
Salem's healthy recovery is also due in part to the stability of state government employment. It is 12% of total employment, and this number didn't fall during the pandemic.
Health care and social assistance, Salem area's second-largest industry by employment, lost 10% of its jobs in the first months of the pandemic, and has recovered nearly all of them (see table above). Its employment in Salem is off its pre-pandemic level by only 300 jobs.
But the story is more complicated. If we separate "health care" from "social assistance" we see that health care employment is behind nearly 6% – this translates to 1,600 fewer jobs in February of 2023 than before the pandemic.
More detailed industry information is available for Oregon as a whole. Social assistance employment is recovered statewide, but health care is not. And nursing and residential care Facility employment was over 5% behind pre-pandemic levels in February 2023.
How does this apply to Salem?
Nursing and residential care facility employment is likely lagging in Salem as well. The mainstay occupation of this industry, Certified Nurse Assistant (CNA) has always been on the Employment Department's "difficult to hire" list because of low pay and strenuous, stressful working conditions. According to recently published research by the Urban Institute, the pandemic "supercharged these problems" and the difficulty in hiring CNAs has reached crisis proportions.
Salem's leisure and hospitality industry, which lost half its employment in the first months of the pandemic, is recovered overall. But a look at Oregon's detailed sectors again suggests a more complicated picture.
The industry statewide is nearly 6% behind its pre-pandemic employment level – unlike Salem – but the Oregon detail is informative. Full-service restaurant employment is behind by more than 9%, and amusement and gambling by a similar percentage.
How might this apply to Salem?
Accommodation and food, a sector of leisure and hospitality, is ahead of its pre-pandemic employment in Salem by less than one percentage point. It is likely that full-service restaurants in Salem are still struggling with hiring enough workers to be fully staffed.
The Salem area's amusement and gambling sector may be in the same situation. Spirit Mountain Casino in Polk County, one of the area's largest private sector employers, was short-staffed even before Covid hit, and has been advertising sign-on bonuses to attract job applicants.
Two additional Salem area industries lost substantial numbers of jobs in the first few months of the pandemic, but are now fully recovered – these are staffing agencies and other services (barbers, beauty parlors and the like).
The variation in employment recovery, both geographically and in various industries, is remarkable. The economic downturn just experienced was a once in a lifetime event, a one-month loss of huge numbers of jobs in specific industries – those where employees had a lot of public contact – and, the losses were, uniquely, largely in lower-paying jobs.
Some areas of Oregon have recovered faster than others, depending on local factors. This is unlike the recovery from the Great Recession, when all areas of the state generally took years to fully recover.
What about unemployment?
History was made when unemployment rates in Salem, Oregon and the U.S., increased by ten percentage points in one month (see graph). Another historical record was set when rates in all areas dropped by some five percentage points in one year, and then inched down to truly historic lows in 2022.
Unemployment rates in Salem and Oregon had been increasing slowly over the past few months, and the U.S. rate stayed pretty much unchanged. But for the month of March, Oregon's rate fell from 4.7% to 4.4%. It's likely that Salem's unemployment rate will come down in a similar fashion.
What does all this mean?
It means that the economy is strong, unemployment rates are low and employment continues to grow as most industries add jobs.
Workers in low-wage jobs are earning more, as employers have had to raise wages to fill positions in the tightest labor market in decades.
The health care and leisure and hospitality industries will likely have to continue to look for new ways to accommodate ongoing hiring difficulties.
And last but not least, it will be surprising if there are dramatic changes to the trends described here anytime soon.
Pam Ferrara of the Willamette Workforce Partnership continues a regular column examining local economic issues. She may be contacted at [email protected].
STORY TIP OR IDEA? Send an email to Salem Reporter's news team: [email protected].
JUST THE FACTS, FOR SALEM – We report on your community with care and depth, fairness and accuracy. Get local news that matters to you. Subscribe to Salem Reporter. Click I want to subscribe!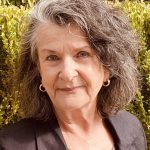 Pamela Ferrara is a part-time research associate with the Willamette Workforce Partnership, the area's local workforce board. Ferrara has worked in research at the Oregon Employment Department, earned a Master's in Labor Economics, and speaks fluent Spanish.