This Saturday at the Willamette Heritage Center one could imagine being a member of the Confederated Tribes of Grand Ronde sitting by Mill Creek under an oak tree knapping a Cascade blade- or perhaps a small child holding a treasured toy in their hand in the early 1800's, or a student teacher at the teaching school.
All of these activities happened before Oregon was a state, and they are being brought back to life by dedicated archeological volunteers from the Oregon Archeological Society. Volunteers were actively measuring and excavating one meter square pits, cataloging artifacts, and screening the soil to reveal any smaller shards of pottery or brick that may reveal clues about earlier traces of life here at the site. 

Various stations were set up for visitors to actively try their hand at sifting dig soil, learning about tribal history, watching flint knapping, and observing the actual dig site itself, and also being able to see and touch some of the artifacts. The most exciting finds were partial pieces of a ceramic vase in one pit that probably originated from the teaching school, and a small child's toy. 
"This is a very rich site," said to Dr. Michelle Punks, an archeologist volunteer. "There are many different types of artifacts to be found within 10 centimeter levels as there was so much activity from different time periods, allowing objects made or worked upon for one purpose to be later reused for another".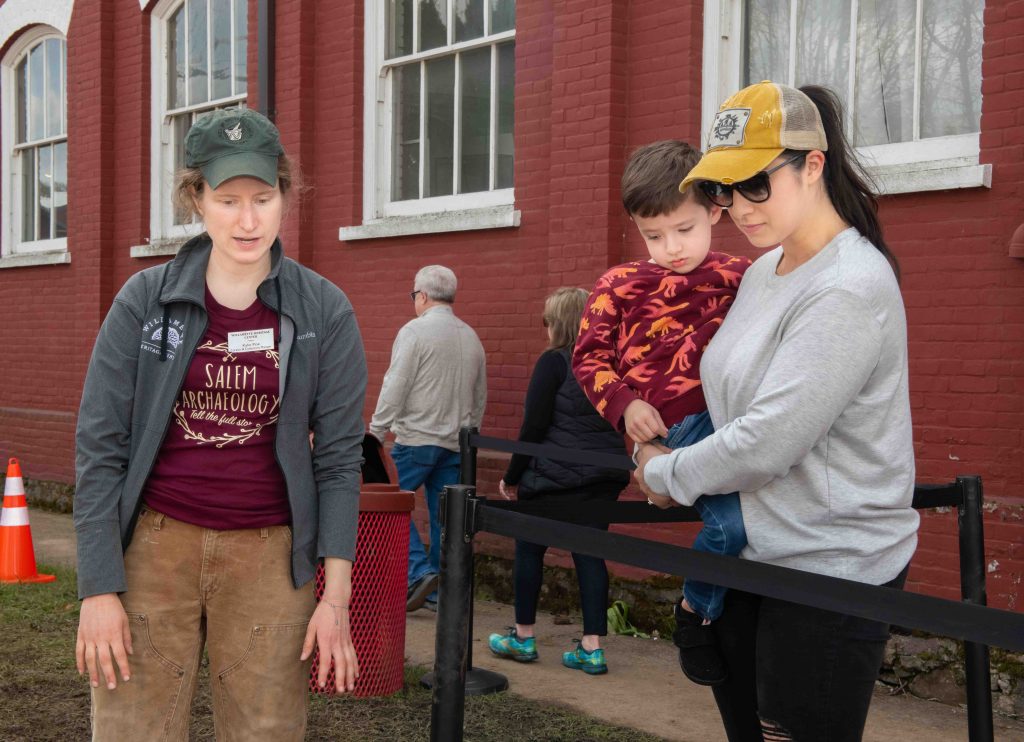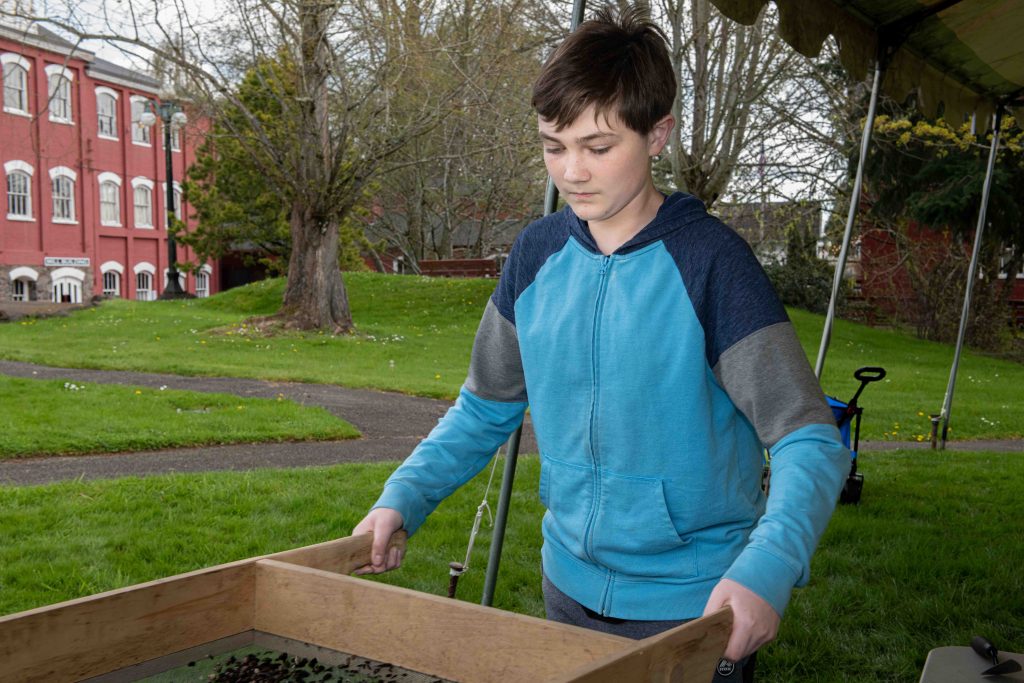 Previous coverage
STORY TIP OR IDEA? Send an email to Salem Reporter's news team: [email protected].
JUST THE FACTS, FOR SALEM – We report on your community with care and depth, fairness and accuracy. Get local news that matters to you. Subscribe to Salem Reporter. Click I want to subscribe!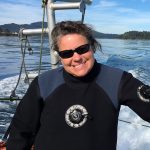 Laura Tesler has lived in Salem, Oregon for 20 years and is originally from Flint, MI. Laura has been an underwater photographer for 15 years, and is an avid scuba diver. Topside, she has been taking photographs since age 12, and currently works on assignment for the Salem Reporter, and full time purchasing land for fish and wildlife habitat in the Willamette Valley. Laura attended Oregon State University, and has traveled extensively all over the world and the United States.