To most people, chamber music conjures up images of decadent candlelit settings with people plotting schemes in powdered wigs and silk clothes, reserved only for the privileged few.
Not so, insists George Struble, member and treasurer of Salem's Camerata Musica, a chamber music group founded by Miriam Bednarz and Lydia Woods in 1977. Struble joined the group in 1984 after he was recruited at the Salem Art Fair.
"Miriam had a booth and they basically signed me up on the spot," Struble said.
Originally hailing from near Hershey, Pennsylvania, Struble has played cello for over 80 years and started at age 8. Struble is grateful to his mother for starting him out early.
"My mother somehow knew that chamber music was going to be important to me," Struble said.
After a stint in the U.S. Army in Germany, Struble obtaining his doctorate at the University of Wisconsin and then moved to Oregon. Struble taught mathematics and computer science at the University of Oregon and then Willamette University until his retirement in 1997.
Struble's favorite piece is Beethoven's Opus 97 "Trio to the Archduke." Struble said that for 40 years playing chamber music has been a "deeper than friendly experience for me. Our souls touch each other while we make music together."
Camerata Musica has scheduled a free concert for 2:30 p.m. Sunday, Feb. 26, at the Loucks Auditorium in the Salem Public Library. The show features The Element String Quartet, a regional group.
The roots of chamber music hail from medieval times when ensembles frequently included a vocalist. Over time the form has become more instrumental.
Basically, a chamber music ensemble is a string quartet. This consists of four instruments (two violins, viola, and a cello). There can also be brass and winds ensembles. Some chamber music includes vocal pieces.
A concert usually is made up of four movements, and each movement lasts about 25 minutes. The concert begins with a slow movement, which is where the composer opens up their deeper feelings, and then three other movements that are faster in tempo.
Struble commented that many composers put their heart and soul into their chamber music pieces. Composers such as Beethoven, Schubert, Mendelssohn, and Debussy wrote "music for the masses" and then they wrote their favorite pieces – chamber music. Even George Gershwin wrote a string quartet entitled "Lullaby."
As it was a musician's joy to write this music, the music is meant to be expressive.
"However, this where chamber music becomes very special and differs from orchestra music," Struble said. "Musicians love to play chamber music, as it is meant to be intimate, and it is designed to be played in very small venues. As there is no conductor, the musicians need to be able to see each other to keep time. Everyone in a chamber music group must synchronize with one another. To see the energy between the players is really exciting."
Struble has several reasons why a Salemite should go and see a Camerata Musica show.
First, the show is free. Second, the show is held in the Loucks Auditorium at the Salem Public Library, which in Struble's opinion is acoustically and size wise the perfect place to experience chamber music.
The auditorium "is a small enough venue that the audience can see and feel the energy and joy between the players. The audience can really truly experience the magic of chamber music here," Struble said.
The typical audience is 120-150 people. Occasionally performs draw standing-room-only crowds. Struble loves it when people bring their children, and he makes sure that each child gets their own copy of the program.
The Camerata Musica board consists of Struble, Noah Seitzas president, Gretchen Jensen as secretary and directors Mark Babson, Cathy Heithaus and Hilary Port. The group would like to recruit a few more members to help share the work. The group also maintains a directory of musicians on its website so musicians can find each other and arrange to play chamber music together.
For more information you can contact Camerata Musica through its website.
STORY TIP OR IDEA? Send an email to Salem Reporter's news team: [email protected].SUBSCRIBE TO GET SALEM NEWS – We report on your community with care and depth, fairness and accuracy. Get local news that matters to you. Subscribe today to get our daily newsletters and more. Click I want to subscribe!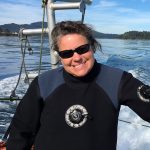 Laura Tesler has lived in Salem, Oregon for 20 years and is originally from Flint, MI. Laura has been an underwater photographer for 15 years, and is an avid scuba diver. Topside, she has been taking photographs since age 12, and currently works on assignment for the Salem Reporter, and full time purchasing land for fish and wildlife habitat in the Willamette Valley. Laura attended Oregon State University, and has traveled extensively all over the world and the United States.