Salem residents can attend a classical music concert and then take part in selecting the future leadership of the orchestra as the Salem Philharmonia Orchestra performs Americana on Saturday, Feb. 18, and Sunday, Feb. 19.
The Saturday concert is scheduled for 7 p.m. and the Sunday show is at 3 p.m. They will be held at the East Salem Community Center, 1850 45th Ave. N.E.

Admission is $20 for adults, $18 for students and seniors and free for those 17 and under. Tickets may be purchased online at https://www.salemphil.org/buy-tickets/ or at the door on concert day.
The concert features the work of American composers John Williams and Samuel Barber and also includes a performance by Jocelyn Claire Thomas, a soprano soloist.
The orchestra has decided to invite the audience to help with the task of finding a new artistic director by evaluating four guest conductors this season who are candidates for the position.
Susan Friesen, orchestra executive director, said in an email that the concert is "the halfway point in what begin as a very challenging season."
She said the artistic director, Travis Hatton, "passed away unexpectedly two weeks before our first concert set in October. Despite this shocking loss, we are able to play our entire planned season with guest conductors, four of whom are candidates for selection as our new artistic director. We are inviting our audiences to help us with our selection, by asking them to complete and turn in surveys after each concert."
At this weekend's show, the guest conductor is Joshua Bavaro. He recently completed his 10th season as an assistant conductor of the Greenwich Symphony in Connecticut.
Bavaro will give a pre-concert talk at 6:15 p.m. on Saturday and 2:15 p.m. on Sunday. Admission to the concert is $20 (Adults ages 18-64); $18 (Students 18-64/Seniors 65+); $0 (children/youth through age 17). Tickets may be purchased online at https://www.salemphil.org/buy-tickets/, or at the door on concert day. Contact [email protected] with questions.
The Salem Philharmonic is an all-volunteer community orchestra and has been playing in Salem since 2012. They present a series of five concerts each season, giving mostly avocational musicians (and a few professional and semi-professional musicians) an opportunity to keep up their playing skills and share their talents with the growing Salem audience of classical music lovers.
For more details or for questions, contact [email protected].
STORY TIP OR IDEA? Send an email to Salem Reporter's news team: [email protected].
SUBSCRIBE TO GET SALEM NEWS – We report on your community with care and depth, fairness and accuracy. Get local news that matters to you. Subscribe today to get our daily newsletters and more. Click I want to subscribe!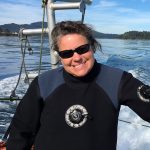 Laura Tesler has lived in Salem, Oregon for 20 years and is originally from Flint, MI. Laura has been an underwater photographer for 15 years, and is an avid scuba diver. Topside, she has been taking photographs since age 12, and currently works on assignment for the Salem Reporter, and full time purchasing land for fish and wildlife habitat in the Willamette Valley. Laura attended Oregon State University, and has traveled extensively all over the world and the United States.