Oregon's first-in-the-nation initiative to address the state's drug addiction crisis with treatment instead of jail had a rocky start, but it's too soon to gauge whether the program will be successful, state auditors found.
The Secretary of State audit, released Thursday, said more time is needed to determine whether Measure 110, which voters approved in 2020, is stemming the state's addiction crisis. Hundreds of thousands of Oregonians struggle with addiction, and they have difficulty getting help. The law decriminalized low-level drug possession and directed people toward treatment programs funded with more than $100 million annually in cannabis tax revenues.
The audit said that the Oregon Health Authority needs to remove obstacles that have delayed efforts to set up addiction treatment and support programs in Oregon. The agency is overseeing the measure's rollout.
Auditors said the authority needs to provide more support to the council charged with awarding grants to set up treatment and service centers in each county. The authority also needs to establish clear goals to determine whether the program is working as intended, auditors said.
The measure was sold to voters as a way to treat Oregon's addiction crisis and help people with addiction problems get better rather than locking them up, but critics say it has failed. The state remains awash in illegal drugs, police say, and those with addiction problems have few options for treatment and support.
Oregon had the second highest addiction rate in 2020 – more than 18% of Oregonians 12 and older were affected – and it ranked last nationwide in access to treatment, the audit said. The ballot measure fueled hope that Oregon would make headway in addressing its addiction crisis, but it only worsened as the pandemic limited treatment programs and the opioid epidemic spread.
For the past two years, advocates have criticized the Oregon Health Authority for being slow to roll out the program. Mike Marshall, director of Oregon Recovers, a nonprofit that advocates for people with addiction problems, has been a frequent critic of the the rollout of Measure 110 programs. He told the Capital Chronicle on Thursday that the failures have been with the states' leaders.
"When the voters gave them this whole new program to be a tool to help in ending the addiction crisis, because they didn't have a vision, they couldn't integrate it," Marshall said.
Gov. Tina Kotek has named a new interim head of the health authority, and he reacted to the audit. Interim Director James Schroeder said in a statement his agency needs to follow the audit recommendations with "urgency and focus" so the program is successful.
"I recognize that Measure 110's success depends on Oregon's ability to solve many larger challenges in the behavioral health system, such as the need to expand treatment capacity and better support counselors and other workers," he said. "I'm committed to getting better outcomes for people with substance use disorders and other behavioral health needs."
'Matter of life and death'
Secretary of State Shemia Fagan said during a news conference on Thursday that she voted in favor of the measure. She has a personal connection to the crisis. In 2009, then a third-year law school student, Fagan learned that her mother had overdosed on opioids and methadone and was in a Portland intensive care unit. Fagan and her brothers helped their mother move to Pendleton, where she recovered, got a job and house and stayed clean for nearly six years before she died.
"Like most Oregonians, I am dissatisfied by our failing drug treatment system," Fagan said. "Those of us who are personally impacted by family members are more than dissatisfied. We're angry. And make no mistake, this is a matter of life and death. Measure 110 must work because real people's lives hang in the balance."
The 42-page audit lays out the state's missteps in rolling out the program, which is based on having treatment and service networks in each county and tribal area. Among the problems: the state gave grant applicants confusing and contradictory information; the authority allocated too few staff to support the program's new oversight council; and tensions arose between council members and authority staff members.
Auditor findings
State auditors found:
The program needs more data to determine whether the measure is working and money is spent appropriately. For example, the health authority awarded an initial $33 million grants to providers when the program started. But the agency lacked data about how the money was spent or how the grants improved access to treatment and services, auditors said. The measure required the authority to establish an Oversight and Accountability Council by appointing about 20 citizens charged to award more than $100 million annually to providers. Auditors found the authority didn't provide the council enough support and resources to do that job. Council members, many with outside full-time jobs, told auditors they were unable to work effectively due to "a lack of experience or leadership," auditors wrote.
The state's review and handling of grant applications was chaotic, with incomplete documentation, confusion among applicants and inconsistent standards, auditors found. The problem grew because the council received more than 300 applications – more than anticipated.
Council members became frustrated with health authority staff staff. One council member told auditors the group spent more than 100 hours evaluating grant applications and had the work returned to them marked "incomplete" by authority staff.
The measure required the state to create a hotline for people with substance abuse issues. But auditors found it may not be the best use of taxpayer resources because the state already has other hotlines that help people with drug and alcohol issues. During its first 15 months, the hotline had 119 calls, a cost of over $7,000 per call.
Kip Memmott, director of the secretary of state's audits division, said auditors were surprised to discover that the health authority took a hands-off approach during the rollout and deferred to the council.
The new council, Memmott said, "really didn't have the ability to know where they were supposed to be going. And so we've lost a lot of time there. … While it's not surprising, it's a little disappointing."
The road ahead
Auditors recommended the health authority:
Publish a plan by September that details how the program fits into the state's overall behavioral health system. The system is complex and includes the Oregon State Hospital, community mental health programs, residential programs and private providers.
Develop goals so that progress can be measured to show the public and policymakers how the program is doing.
For the oversight council, auditors recommended it collaborate with agencies that work in addiction or related areas, including the Oregon Department of Corrections, Oregon Housing and Community Services and the Oregon Interagency Council on Homelessness.
The authority plans to have a strategic plan released by the end of September, Schroeder, the authority director, said in his audit response.
The authority is also working on collecting data that shows how people in the program are doing, he wrote.
Marshall of Oregon Recovers hopes the lawmakers and Oregon's new governor will work to improve the state's addiction program.
"I think it will help legislators and Governor Kotek to recognize that Measure 110 has to be better managed from the top in order for it to be effective for building a system of care and providing better access to folks," Marshall said.
State lawmakers also plan to work on bills that address the measure, said Sen. Floyd Prozanski, D-Eugene, and chair of the Senate Committee on Judiciary. He said lawmakers will look at what drug amounts are considered personal use – and below the threshold for prosecution. Lawmakers also want to learn more about how the money was rolled out and where it went.
Oregon Capital Chronicle is part of States Newsroom, a network of news bureaus supported by grants and a coalition of donors as a 501c(3) public charity. Oregon Capital Chronicle maintains editorial independence. Contact inf[email protected]. Follow Oregon Capital Chronicle on Facebook and Twitter.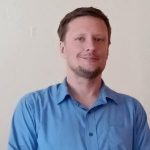 Ben Botkin - Oregon Capital Chronicle
Ben Botkin covers justice, health and social services issues for the Oregon Capital Chronicle. He has been a reporter since 2003, when he drove from his Midwest locale to Idaho for his first journalism job. He has written extensively about politics and state agencies in Idaho, Nevada and Oregon. Most recently, he covered health care and the Oregon Legislature for The Lund Report. Botkin has won multiple journalism awards for his investigative and enterprise reporting, including on education, state budgets and criminal justice.