When Salem songwriter Kristen Grainger first heard about children being separated from their parents and being held in detention centers at the U.S.-Mexico border, she was shocked, and knew she had to do her part.
"I couldn't stop thinking about it. Anybody who has a child who has been a child who knows a child, imagine a situation in which the United States would adopt a deliberately cruel policy to take children away from their parents to deter parents from taking them to the United States," she said. "That was what I couldn't fathom – that was what my country was like and I couldn't sleep."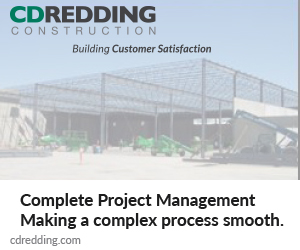 Instead of turning away, she processed her feelings and stood up the way she knew how: by creating art to inspire people to action.
Grainger wrote a song called "Ghost of Abuelito," drawn from the perspectives and public testimonies of the children who were detained and separated from their parents.
On Thursday, the song was re-released as part of a national compilation called "Hope Rises II," which includes songs from musicians across the nation highlighting social justice issues.
Grainger and her husband, Dan Wetzel, have been making music as Kristen Grainger & True North for the past 20 years, along with many others who have sung and played alongside them over time. Other members include Martin Stevens and Josh Adkins. Their folk style includes many instruments like banjo, guitar, mandolin, fiddle, upright bass, and four-part harmonies. 
The band's first album was released in 2008. Since then, they have released five more, including their 2020 release "Ghost Tattoo" which includes "Ghost of Abuelito."
This compilation, Hope Rises II, is created by the organization Music to Life, which connects musicians and encourages them to use their reach for social change. It was founded by Noel Paul Stookey of the folk trio Peter, Paul & Mary, and his daughter Liz Stookey Sunde. Noel Paul Stookey is known for his folk music supporting the political and protest movements of the 1960s, and this is the second compilation showcasing songs speaking out.
"They are about a variety of topics: racial justice, equity, poverty, gender identity, all kinds of things that are overwhelmingly positive and affirming, empowering," Grainger said. "Some are protest songs, straightforward, 'we're not going to let this happen' kinds of songs. Mine is subtle. It's not a fist raised in anger. It's an unfolding of a story, like a fist in a velvet glove."
As prominent local folk artists, it was exciting for the band to find out they would be featured on this compilation.
The pandemic rattled their plans to tour in 2020, with nearly 40 gigs booked between March and September, including a tour in Ireland, concerts on the West Coast and the release of a new album.
However, they were still an active group through the pandemic, performing at folk festivals in 2021, and writing new music.
In fact, Grainger has been inspired by more recent events to continue writing music around social justice issues, particularly abortion and the overturning of Roe v. Wade. The band's new single, "Buckeye State," focuses on the case of the 10-year-old Ohio girl who became pregnant as a result of rape, but had to travel to Indiana for an abortion due to the state's restrictions.
"That's another (issue) that on his face, people were like 'make this go away.' And didn't want to think about it, and so it's a difficult one, but I also think that story is emblematic of what's wrong with the policymaking in this country," Grainger said.
The hope is that the compilation and these songs by Salem's local band will help people to see the current events of the day in a different way and find a way to express their own emotions and feelings through the power of music.
"The art helps … it helps people transcend these barriers where you can't really articulate what you're feeling," Grainger said. "A song can help people crystallize what they're thinking, what they're feeling, and access that information and feel compelled to do something instead of just feeling helpless."
The compilation will be released live online at 4:30 p.m. Thursday. People interested in learning more about the band can visit its website at www.truenorthband.com, which also includes ways to purchase music. Songs such as "Ghost of Abuelito" and "Buckeye State" can also be streamed online on sites such as Spotify and Apple Music.
Contact reporter Jordyn Brown at jordynnbrown@gmail.com
JUST THE FACTS, FOR SALEM – We report on your community with care and depth, fairness and accuracy. Get local news that matters to you. Subscribe to Salem Reporter. Click I want to subscribe!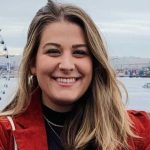 Jordyn Brown is an Oregon journalist who formerly worked for the Eugene Register-Guard.