A nonprofit law firm has released a report on Oregon crime statistics with just one goal: giving voters unfiltered information about trends without the spin of candidates on the campaign trail.
The Oregon Justice Resource Council's report shows that overall property crimes and violent crimes are down, though Portland-area homicides have increased. It encourages voters not to assume the statistics of a city or region apply to the state as a whole.
The Oregon Justice Resource Council, a nonpartisan law firm, wants to educate voters with factual information about crime trends before they vote. The council's report, called "Crime and Safety in Oregon in 2022," isn't an attempt to sway votes toward a particular political ideology or candidate. The report also scrutinizes media reporting on crime and how this may impact the public's perception of crime in Oregon.
The report's release comes amid a campaign cycle with candidates fixated on urban crime and homelessness. Republican candidates in particular have pointed to Portland-area urban problems as a symbol of broken Democratic policies, including in the governor's race.
The report focuses on statewide trends in crime. It encourages voters to consider the big picture and not apply a trend in one city like Portland to the entirety of Oregon.
"We wanted to point to the fact that something can increase in a city or a region that's not necessarily reflective of overall statewide trends," Justin Low, an investigative research associate at the council, said in an interview.
Findings of the report include:
The statewide per capita violent crime rates slightly decreased from 293.7 per 100,000 people in 2019 to 292.4 per 100,000 people in 2021. Those crimes include aggravated assault, robbery, forcible rape and homicide. That's lower than the rate in 2000, which was 350.7 per 100,000 people, according to FBI and Oregon crime statistics.
Statewide property crimes also are at a historic low. In 2021, the property crimes rate was 2,687.2 per 100,000 people, a 3.6% decrease compared to 2019. That's the lowest since 1966 and includes larceny, theft, motor vehicle thefts and burglary.
Oregon's 2021 homicide rate of 4.2 homicides per 100,000 people, however, represented a 50% increase from 2019. The bulk of that is due to a rise in Portland-area homicides, the report said. Even so, in 2021, Oregon's rate lagged the national homicide rate of 6.9 homicides per 100,000 people.
The report urges media outlets to frame crimes and crime rates in a way that increases public awareness for audiences.
"Crime is one of the, if not the, biggest issue for many voters this election season," said Beatrix Li, a policy and communications associate at the council. "Yet, as our data show, the perception of crime in Oregon differs significantly from what official sources are telling us about reported crime trends. That disconnect may have multiple causes, but at least part of it is lurid news stories, one-sided reporting, and the exploitation of our fears by some politicians." 
Oregon Capital Chronicle is part of States Newsroom, a network of news bureaus supported by grants and a coalition of donors as a 501c(3) public charity. Oregon Capital Chronicle maintains editorial independence. Contact Editor Lynne Terry for questions: [email protected]. Follow Oregon Capital Chronicle on Facebook and Twitter.
STORY TIP OR IDEA? Send an email to Salem Reporter's news team: [email protected].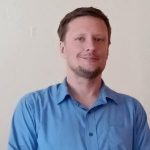 Ben Botkin - Oregon Capital Chronicle
Ben Botkin covers justice, health and social services issues for the Oregon Capital Chronicle. He has been a reporter since 2003, when he drove from his Midwest locale to Idaho for his first journalism job. He has written extensively about politics and state agencies in Idaho, Nevada and Oregon. Most recently, he covered health care and the Oregon Legislature for The Lund Report. Botkin has won multiple journalism awards for his investigative and enterprise reporting, including on education, state budgets and criminal justice.