Marion and Polk county election offices are working to send out nearly 800 late additional ballots, with just over a week left before Election Day, Nov. 8.
Oregon's Secretary of State Shemia Fagan announced Monday that the office identified a software error in the system which automatically pre-registers 16- and 17-year-olds when they get their license, ID card or permit with the DMV. This error has happened for the last six years, affecting the last three election cycles.
"As a result 7,767 eligible voters in Oregon — out of 2,976,195 registered voters — were not given the opportunity to become automatically registered voters for the 2022 election," according to the press release from Fagan's office.
Oregon's Secretary of State is responsible for administering elections and voter registration.
Fagan has since instructed all 36 county clerks to issue ballots to those affected by this issue, who are eligible voters and 18 years or older.
Marion County will need to send out 598 ballots, according to state data provided to Salem Reporter. Polk County has 181 to send out.
The software, established in 2016, was intended to ensure that when residents visit the DMV to apply for, renew, or replace their license, ID card or permit, that their information is automatically sent to the Secretary of State's office where it is used to register them as voters or update their voter registration information. However, according to Fagan, the software was incorrectly written and failed to pre-register thousands of 16 and 17-year-old residents, so when they turned 18 they would be automatically registered to vote.
The state was alerted to this by a voter who didn't receive their ballot.
"Eligible voters not receiving their ballots in Oregon is unacceptable," said Secretary of State Shemia Fagan in a statement. "As long as I am Oregon's Secretary of State, I will do everything in my power to ensure that no eligible voters are disenfranchised. My technical staff worked through the weekend to resolve the software error discovered on Friday and I will be conducting a thorough review of our systems to ensure no other errors impact Oregonian's ability to make their voices heard in our democracy."
Fagan has also directed the state agency to review its systems to ensure no errors are still impacting voters.
Contact reporter Jordyn Brown at [email protected].
JUST THE FACTS, FOR SALEM – We report on your community with care and depth, fairness and accuracy. Get local news that matters to you. Subscribe to Salem Reporter. Click I want to subscribe!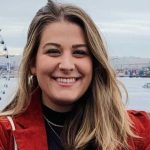 Jordyn Brown is an Oregon journalist who formerly worked for the Eugene Register-Guard.