A Salem clinic focused on helping lead people into recovery through its outpatient treatment for opioids, methamphetamine and alcohol abuse is hosting an event to get more people into recovery.
On Friday, Ideal Option will put on the "Recovery Starts Today!" event from 10 a.m. – 2 p.m. at the clinic located at 863 Liberty St. N.E.
At this event, people can surrender illicit substances and paraphernalia for safe disposal, learn about community resources, complete intake and, if desired, see a provider immediately to start medication-assisted treatment, according to a press release.
"This event is designed to empower those in the community who are struggling with the disease of addiction to come forward without fear of legal repercussions and begin their recovery with medication-assisted treatment," the release said.
National data on drug use and health from the federal Substance Abuse and Mental Health Services Administration SAMHSA shows that Oregon ranks first in prescription opioid misuse and first in methamphetamine use. It also shows that nearly one in five Oregonians have a substance use disorder. However, Oregon ranks 50th in access to treatment. 
Ideal Option was founded in Washington in 2012 and operates clinics in 10 states, with five in Oregon. The Salem clinic opened in the spring of 2020.
This event will aim to support those in the community struggling with these issues in honor of recovery month.
Contact reporter Jordyn Brown at [email protected].
JUST THE FACTS, FOR SALEM – We report on your community with care and depth, fairness and accuracy. Get local news that matters to you. Subscribe to Salem Reporter starting at $5 a month. Click I want to subscribe!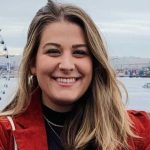 Jordyn Brown is an Oregon journalist who formerly worked for the Eugene Register-Guard.