When Salem's Civic Center was constructed a half-century ago, its open design and walkways were meant to welcome people to the heart of city government.
"It was really an investment and commitment to the future from the people of Salem," said city spokeswoman Kathy Ursprung.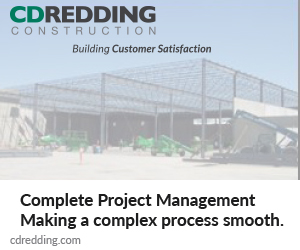 A large crowd gathered on Aug. 18, 1972 to celebrate the opening of the new building, including U.S. Senator Mark Hatfield, Governor Tom McCall and Salem Mayor Vern Miller.
Now, as the building turns 50, city officials want to harness that spirit — and a bit of 70s nostalgia — for a birthday party of sorts.
The anniversary celebration on Thursday, Aug. 18 runs from 3-7 p.m. at the Civic Center, 555 Liberty St. S.E. It features a mix of local performers, art and architecture tours, kids' activities, and of course, a 70s costume party.
"We're hoping to have a little bit of fun with the whole thing. We don't want to be too straight-laced," Ursprung said.
The Civic Center complex includes Salem's library, city hall and fire station.
It was intended to consolidate city services into one location after a period of rapid growth, where Salem's civic facilities had become scattered. The original city hall, completed in 1897, was designed when Salem's population was just 6,000 people. By 1960, that number had grown to about 50,000.
The new civic center was built in the New Brutalist architectural style, which emphasized minimalist and functional designs that showed off building materials like concrete.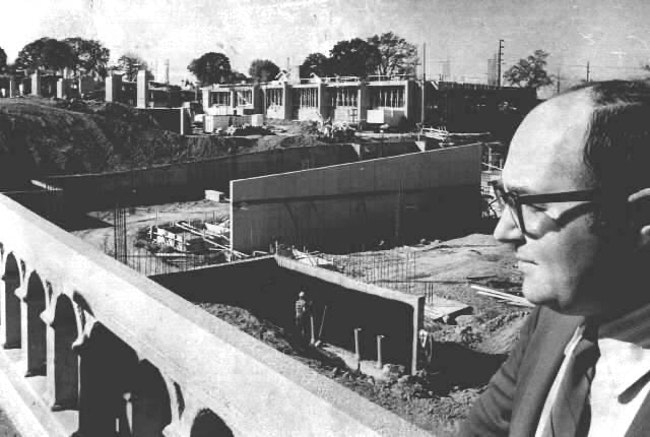 The city earlier this year sought to have the building named to the National Register of Historic Places and received state approval for the listing. It's still awaiting an official federal listing, Ursprung said.
The Civic Center is "considered a prime example of 1970s civic architecture in Oregon," according to the Oregon chapter of Docomomo, a nonprofit organization dedicated to promoting and conserving modern architecture.
Docomomo will be on hand at the event Thursday giving architectural tours of the building.
With an open-air plaza, walkways and the central courtyard, it's a space that's intended to invite people in.
"That's what it represents and it's made in a way that's meant to be generally inviting to the public," Ursprung said. She said that's been enhanced in recent years with the addition of pollinator garden spaces that include plants like milkweed and echinacea intended to attract butterflies.
"It's just really beautiful … but it's also the coming together of various projects in our city," Ursprung said, noting that the gardens took work from the city's parks and public works departments, as well as youth volunteers who provided manual labor.
The Thursday event includes performances from groups including the Center 50+ ukulele band, Paradise of Samoa, Army National Guard Acoustic Band and Salem Indigenous Now.
Salem's new city flag, approved by the city council last month, will be raised for the first time.
There will also be a resource fair highlighting open jobs at the city, with some nonprofit organizations attending as well.
For kids and families, games and sweet treats including popsicles and cotton candy will be available.
And for those who just want to get to know the building, there will be self-guided options to explore with QR codes that, when scanned with a phone, will link to more information about statues, artwork and building features.The event is free and open to the public. For more information and a performance schedule, visit the city website.
Contact reporter Rachel Alexander: [email protected] or 503-575-1241.
JUST THE FACTS, FOR SALEM – We report on your community with care and depth, fairness and accuracy. Get local news that matters to you. Subscribe to Salem Reporter starting at $5 a month. Click I want to subscribe!
Rachel Alexander is Salem Reporter's managing editor. She joined Salem Reporter when it was founded in 2018 and covers city news, education, nonprofits and a little bit of everything else. She's been a journalist in Oregon and Washington for a decade. Outside of work, she's a skater and board member with Salem's Cherry City Roller Derby and can often be found with her nose buried in a book.