May is Historic Preservation Month, and it's a great time to notice Salem's wonderful historic landmarks. Some buildings we previously thought of as modern are now eligible for historic designation. Just last year the Salem Historic Landmarks Commission realized that our very own Salem Civic Center would be turning 50 years old in August of this year. 
Due to the historic and architectural significance of the Civic Center, our commission determined it would be important to work on designating it. Our Chair, Tracy Schwartz, completed a significant amount of research and wrote the National Register Nomination for the Civic Center. She submitted the application to the Oregon State Historic Preservation Office earlier this year.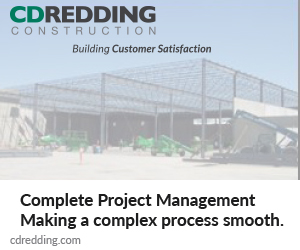 The Salem Civic Center complex was built between 1971 and 1972. It is eligible for listing in the National Register of Historic Places at the local level under Criterion A, as a district that represents the ideals of Salem's community planning and development in the late 1960s and early 1970s.
The nomination also provides a unique glimpse into the history of our civic government in the late 19th and early 20th century. Salem's first city hall was a beautiful masonry building, built in the Richardsonian Romanesque style. It cost $80,000 and was 20,000 square feet, more than adequate for the needs at the time.
Salem's previous City Hall in 1970 (Salem Public Library/Statesman Journal collection)
While construction started in 1893, the building was not completed until 1897 due to funding struggles and disagreements over who was responsible for what. In the 1890s, Salem had a population of around 6,000, but by 1960 the population of Salem was just shy of 50,000 – 44,000 more people in need of city services than the 1897 City Hall was designed to accommodate. 
By the 1960s, city services were scattered in six different locations around Salem. The city engineer had offices in west Salem, the City Planning Director was located in the county courthouse building, and the parks department was two miles south of City Hall. 
A Civic Center committee was established, which encouraged the community to share what they thought a civic center ought to include. It was clear to the committee that for the community to truly support construction of the new civic center, they needed to have a direct say in the community planning decision-making process and help determine the final location of the civic complex. 
The committee asked Salem voters to choose between two sites for the building: the hillside location (where it is today); and a location north of downtown along Mill Creek. In 1968, at a time when the country was divided over the Vietnam War, Salem's community came together to engage around the idea of building a new Salem Civic Center. 
More than 500 women volunteered to host block parties and coffees, distribute brochures, make and deliver buttons, and share "flipbooks" with an audio recording featuring the plans with different alternatives as to where the Civic Center could be built in our community. The measure for funding the Civic Center passed in October 1968 with the current hillside site receiving the most votes.
The nomination states that the Civic Center complex is also eligible for listing on the National Register for its significance as an excellent example of Brutalist architecture. Architects James L. Payne and Phillip Settecase were chosen to design and construct the Civic Center in the Brutalist style. Deriving its name from the French phrase for "raw or unfinished concrete," Brutalist architecture is loved by some, but others dislike this style of architecture because of its heavy, simplistic form. Salem's Civic Center complex is actually similar to the 1969 Boston City Hall, designed in the same style. 
The nomination will be considered by the State Advisory Committee on Historic Preservation at their meeting in June. The Salem Civic Center was originally dedicated on August 18, 1972 with US Senator Mark Hatfield and his wife, Governor Tom McCall and his wife, as well as Mayor Vern Miller and many of Salem's community leaders.
Gerry Frank speaks to the crowd during the dedication of the Salem Civic Center on Aug. 18, 1972. (Salem Public Library/Statesman Journal Collection)
The Civic Center is collecting anniversary memories and wants to know "Where were you in 1972?"  Please share your memories and photos at https://bit.ly/CIVIC50memories. 
Working with the Mayor and City Manager's Office, we are planning a 50th birthday party for the Civic Center, which will be held on Aug. 18, 2022, from 3 to 7 p.m.  We'll have different performances and entertainment from local cultural groups, historic photos and information about the original 1972 dedication ceremony. It promises to be a lot of fun! I hope you can join us! For additional information about the 50th anniversary celebration, please email [email protected].
You can learn more about the unique modernism of Oregon by visiting Docomomo, a national architectural nonprofit organization dedicated to documenting and conserving the modern movement. They also feature the Salem Civic Center on their site.
Kimberli Fitzgerald is the city archaeologist and historic preservation officer for the city of Salem.
Editor's note: This column is part of an effort from Salem Reporter to highlight local history in collaboration with area historians and historical organizations. If you have any feedback or would like to participate in Salem Reporter's local history series, please contact managing editor Rachel Alexander at [email protected]
JUST THE FACTS, FOR SALEM – We report on your community with care and depth, fairness and accuracy. Get local news that matters to you. Subscribe to Salem Reporter starting at $5 a month. Click I want to subscribe!
Contact reporter Rachel Alexander: [email protected] or 503-575-1241.
JUST THE FACTS, FOR SALEM – We report on your community with care and depth, fairness and accuracy. Get local news that matters to you. Subscribe to Salem Reporter starting at $5 a month. Click I want to subscribe!
Kimberli Fitzgerald is the city of Salem's archeologist and historic preservation officer. She is a regular contributor to Salem Reporter's local history column.