A road work sign on 17th Avenue Northeast in Salem (Rachel Alexander/Salem Reporter)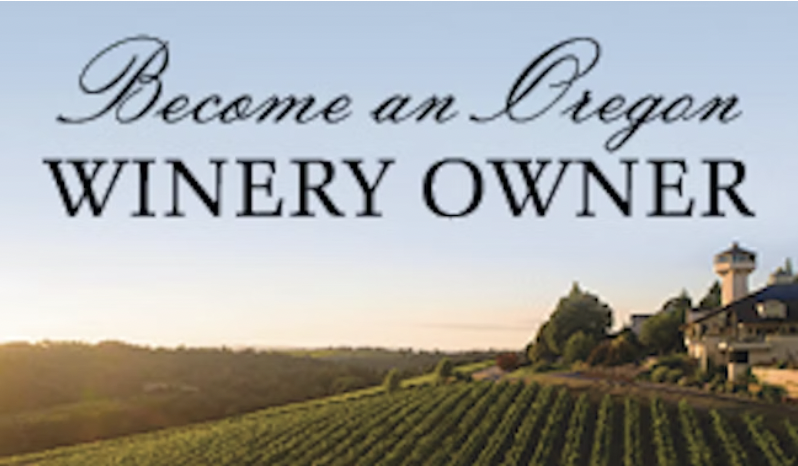 A long-awaited stretch of sidewalk along South Davis Road and an extension of a protected bike lane along Northeast Union Street will now be included in a $300 million city of Salem infrastructure plan.
Salem city councilors on Monday gave a thumbs up to a final list of projects to be included in a 10-year spending package that will go before voters in November. The city is paying for the projects by replacing existing bonds that are expiring, so the measure won't raise property taxes.
If voters approve the measure, about half the funds will be spent on street and sidewalk projects around the city. The remainder will be used on park improvements, replacing the city's aging fire truck fleet, a seismic retrofit of the city's Civic Center, and buying land for future libraries, fire stations and affordable housing.
"I feel really good about where we landed. I think this is a strong package," Council President Chris Hoy said during the meeting.
Added projects
The projects are largely unchanged from an initial list finalized by a council steering committee in April, but councilors unanimously approved two changes Monday night. Councilor Jackie Leung was absent for the votes.
First is the Davis Road project, a $7.6 million addition proposed by Councilor Vanessa Nordyke, who represents ward 7 in south Salem.
The project would add sidewalk along the entire mile-long stretch of road from South Skyline Drive to South Liberty Road, an area of Salem that's seen significant housing development in recent years. Nordyke said the street is a walking route for many students attending Crossler Middle School.
"The neighborhood has been wanting this for 10 years. They don't want to wait another 10 years. We have children who cannot safely access Crossler. We have lots of senior citizens in the area who can't safely access Secor Park," Nordyke said.
City employees were supportive of the addition during the meeting.
"We have had requests for years to do exactly what this project does," said Peter Fernandez, the city's public works director.
Most of the money needed to complete the work would come from funds in the bond previously set aside for general sidewalk replacement and additions. Nordyke's addition called for those buckets of money to be reduced, since the Davis Road project includes significant sidewalk work.
Councilors unanimously approved adding Davis Road to the bond package.
Councilor Virginia Stapleton, who represents ward 1, moved to add $700,000 to the bond for a renovation of Peace Plaza, which sits between the library and Salem Civic Center, and to extend an already-planned project to build a protected bikeway along Union Street Northeast to 12th Street Northeast. That motion was also approved unanimously.
A city of Salem plan shows bike improvements slated for Northeast Union Street.
With the change, the Union Street project will include a protected bike lane from the west Salem pedestrian bridge to 12th Street Northeast.
Both of the additions removed money from a planned project on State Street, which will reduce traffic to one lane in each direction and add a center turn lane and bike lanes. With the money cut by the council, the project will no longer include right turn lanes, which would require widening the street.
Bike lanes
Earlier this year, Stapleton was one of three civic leaders to put forward the Salem Bike Vision – a map of how Salem could make the city more bike-friendly with a network of protected bike paths and lanes spanning major arterials and connecting the city. Stapleton told Salem Reporter she never expected funds for all those projects to be included in the bond, because many of the proposed lanes aren't in the city's transportation system plan, which is due to be revised starting this fall.
Stapleton said she initially pushed for more funding for bike infrastructure to be included in the bond, hoping to set aside a pot of money to fund protected bike infrastructure – lanes set aside from traffic with barriers to keep bikes separated from cars. That would have complemented pots of money in the package for sidewalk and street repairs, she said.
Bike lanes drew more public comments during the months councilors finalized projects than any other topic in the bond, according to a city summary, with 411 comments in favor of more bike lanes or infrastructure, and 13 opposed.
"So many people got really excited about somebody finally saying 'white paint is not protection,'" Stapleton said.
But Stapleton said she ultimately opted not to make a motion to set aside funds after city employees raised concerns.
Salem residents ride their bikes over the Union Street Railroad Bridge (Amanda Loman/Salem Reporter)
Interim city manager Kristin Retherford told Salem Reporter the city has far more than $300 million in needed infrastructure projects that have been planned and vetted. City employees support increasing bike infrastructure, she said, but wanted to prioritize projects that have already gone through public engagement processes and are part of the city's transportation system plan.
"The staff suggestion was to focus on those bike projects that have completed the public process, but are not fully-funded, such as the Union Street family-friendly bikeway. We have already made investment in this system and engaged the community," Retherford said in an email.
Stapleton said although she's disappointed the final package doesn't include more funding, a number of large road projects included will also have protected bike lanes or paths, including the construction of Northwest Marine Drive, as well as improvements along Southeast Pringle Road, Northeast Fisher Road and Southeast McGilchrist Street.
Stapleton said she'll push for more bike infrastructure to be included in the city's transportation plan update, and encouraged supporters of the bike vision to get involved in that process, rather than not supporting the infrastructure bond.
"What we settled on wasn't perfect," she said of the package. But she said the Union Street project is an important link for the city's bike network, along with other included projects.
"It's a great bond. I think the people will be really well-served," she said.
Next steps
Following the council vote Monday, city employees will develop formal language for the ballot measure that will appear in November.
An opinion poll of Salem voters the city commissioned in May found 57% of the public were certain or leaning toward voting for the bond after learning the measure wouldn't raise taxes. Support increased to 60% after voters were told about specific projects. The phone and text poll surveyed a representative sample of 425 Salem voters.
Support was highest among voters 18 to 29, at 72%, and over 65, at 59%, though a majority of voters in all age groups supported it. Street and sidewalk improvements and replacing fire equipment were the most popular projects.
Contact reporter Rachel Alexander: [email protected] or 503-575-1241.
JUST THE FACTS, FOR SALEM – We report on your community with care and depth, fairness and accuracy. Get local news that matters to you. Subscribe to Salem Reporter starting at $5 a month. Click I want to subscribe!