Quail chicks. (Courtesy/Wikimedia Commons)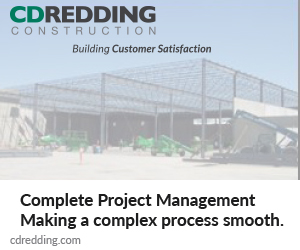 Salem residents could soon keep quail and similar birds, be limited in the size of trees they can cut down and see more duplexes and triplexes in their neighborhoods once the Salem City Council passes a slate of amendments to the city's Unified Development Code.
The council delayed a vote on the changes following two public hearings in December. People can submit written testimony on the changes until Jan. 10. The council will vote on the amendments on Jan. 24.
One of the biggest changes is allowing for middle housing on lots that are zoned single family. Middle housing includes duplexes, triplexes and fourplexes.
It was a change required under HB2001 and effectively does away with single-family zoning by requiring every lot to allow a duplex or larger depending on the size of the lot.
Lisa Anderson-Ogilvie, Salem planning administrator, said most of the city's lots are big enough to allow a triplex or larger under state rules.
She said city planners knew they had to make the updates to accommodate state law and identified some other issues they wanted to include in the most recent code update.
The unified development code is updated about every two years.
One of the changes calls for expanding the definition of significant trees to include Oregon white oaks that have a diameter of 20 inches or greater, down from the current 24 inches. It would also expand the definition to include any trees, with the exception of Douglas firs, that are 30 inches or greater.
Property owners can't cut down significant trees under city code.
Anderson-Ogilvie said when subdivisions come before the planning commission, a large number of comments focus on trees.
She said the city's tree provisions are seen as "pretty minimal" by residents commenting at meetings.
The proposed changes to the preservation of trees were a combination of community input, the council's climate action goals and tree canopy goals set by the city, she said.
The changes will also allow managed camping and warming shelters as temporary uses. Currently, managed camping like micro shelter villages are allowed under an emergency declaration because they don't comply with current zoning code.
Anderson-Ogilvie said this will introduce a permit system for homeless service providers who want to operate managed temporary camping, which includes micro shelters, tents and vehicles.
"Managed temporary camping areas are allowed to have up to a maximum total of 30 camp shelter units (micro shelters, tents, vehicles/RVs) with a maximum of two adults per unit (except for vehicles which can be occupied by a family). Managed temporary camping is proposed to be allowed within residential zones, but only when it's operated on the site of a church or other religious organization, and within all other zones," the proposed change reads.
It also calls for consistent access to on-site restrooms, storage and garbage removal.
The amendments would increase the number and types of birds that residents can keep to include guinea fowl, pheasants, pigeons, quail, partridge, doves and similar bird birds in addition to the chickens and ducks that are currently allowed. People can keep up to 12 birds under the changes, doubling the current allowed amount.
There are also changes that will allow self-storage facilities downtown. They can only go in existing buildings and be located in the basement or upper floors.
Anderson-Ogilvie said that came at the request of owners of vacant buildings downtown.
"Storage can be a use that can make these larger buildings more viable from financial standpoint," she said.
But it won't allow new buildings downtown to be storage facilities or for facilities to be at street level.
Contact reporter Saphara Harrell at 503-549-6250, [email protected]
JUST THE FACTS, FOR SALEM – We report on your community with care and depth, fairness and accuracy. Get local news that matters to you. Subscribe to Salem Reporter starting at $5 a month. Click I want to subscribe!