Sidewalk damage on Pearl Street Northeast on Wednesday, Feb. 24, 2021. (Amanda Loman/Salem Reporter)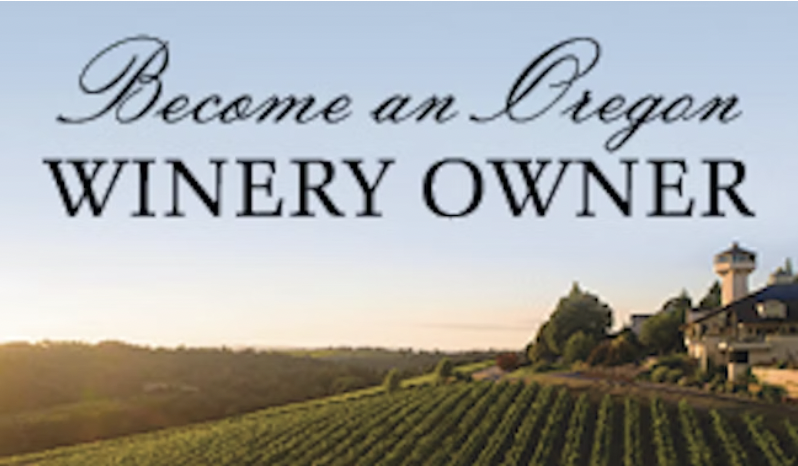 Marion and Polk county residents may soon find it easier to walk on neighborhood streets or safer to cross the road as millions of dollars in federal funding earmarked for infrastructure make their way to the region.
Salem will see an $8.4 million increase in federal funding over the next five years, equivalent to $1.6 million per year, according to the Oregon Department of Transportation.
Salem-Keizer Area Transportation Study, the metropolitan planning organization that includes Keizer, Salem, Turner, Marion County, Polk County, the Salem Area Mass Transit District, the Salem-Keizer School District, is responsible for planning transportation improvement investments throughout the region.
It will be tasked with coming up with a plan for how to spend the new federal cash.
Mike Jaffe, transportation planning director at the Mid-Willamette Valley Council of Governments, said a technical advisory committee will come up with potential uses for the funding and evaluate what the best use is based on goals outlined in the Regional Transportation Systems Plan.
"There's a whole process and lots of discussions on what's the best use of these funds," he said.
The plan sets 10 goals, including accessibility for residents and street and sidewalk maintenance. It also sets multiple objectives associated with those goals, like minimizing the number of fatalities and injuries on the region's roads.
Because some of the funding has to be spent by next year, Jaffe said the advisory group will likely have to make decisions within the next few months.
He said they'll look at projects that have been previously funded but need extra money to be completed.
Jaffe said the cost of doing infrastructure projects has risen faster than inflation, meaning projects now cost more than originally budgeted.
He said different pots of money could be required to meet different criteria, like only being used for sidewalks or bike lanes or only being used on projects that will reduce carbon emissions.
"It's kind of an art, understanding both the needs and requirements of money," he said.
Trevor Smith, Salem city spokesperson, said the city may identify projects in its Capital Improvement Plan that have been funded, but instead use the new federal money to pay for them.
Marion and Polk counties will get additional money through ODOT, though the amount is much smaller.
Marion County will get approximately $890,000 over the next five years, about $178,000 per year, said Katherine Benenati, ODOT spokesperson.
Polk County will get approximately $340,000 over the next five years, about $68,000 per year, she said.
Brian Nicholas, Marion County's public works director, said the funding would allow the county to work on more permanent structural changes or repairs for road projects, and the public works department has identified hundreds of needed projects around the county.
Among those, the highest priorities for the county will be capacity and safety improvements – such as adding center turn lanes, bike lanes, sidewalks and improved pedestrian crossings.
"For the next 10 years or so we'll be focusing on improving State and Center Streets in unincorporated east Salem, Cordon Road, Delaney Road between Turner and I-5, and Brooklake Road in the Brooks area," Nicholas said.
Marion county would prioritize safety improvements to rural roads, as well as American Disabilities Act facility improvements.
"Gaps in our sidewalk system and pedestrian ramps that are not ADA-accessible really impact neighborhoods and the most vulnerable people in them," Nicholas said.
The county would also likely spend the federal dollars on bridge replacements, he said, as county officials expect load limitations will be imposed on more than half of Marion County's 142 bridges by the end of 2022.
"We've been working with agricultural operators, heavy haulers and other industry partners to minimize the impacts these restrictions will have on commerce," he said. "But the only real fix is to strengthen or replace these bridges. The new transportation bill contains the largest investment in highway bridges since the 1960s, so we are hoping to take advantage of increased grant dollars to replace several key bridges."
Nicholas said he doesn't expect the funding to speed up how long road projects take but will allow many more of them to be completed statewide.
Marion County Commissioner Kevin Cameron said the Aurora-Donald Interchange is a location the county would prioritize for road work.
Cities and counties will also be able to apply for additional grant funding through ODOT, through programs such as the All Roads Transportation Safety program, Local Bridge program, Community Paths, among others.
Benenati said the department hasn't determined how much additional money it will invest in such programs.
Salem Reporter reached out to members of the Salem City Council to see what wish list items were on their minds.
Mayor Chuck Bennett said he would push for improvements to Southeast McGilchrist Street, where $22.3 million in improvements should add bike lanes, curbs, gutters, sidewalks and drainage systems. That project also includes realigning and adding traffic signals to Southeast 22nd Street, and adding a culvert across Pringle Creek.
Councilor Jose Gonzalez said he would like to see sidewalks in northeast Salem completed.
"There is an extremely dangerous stretch of (Southeast) Hawthorne (Avenue) between Sunnyview (Road) and Silverton Road. A child walking there several years ago was killed there," he said.
Councilor Vanessa Nordyke said her constituents have asked for more sidewalks "so they can safely walk with their children to schools, parks and local businesses."
Councilor Jim Lewis said he'd like to see completed a new collector street on Northwest Marine Drive that would provide local access in west Salem.
"It has been in the city's transportation plan for over 25 years. The congestion relief task force listed Marine Drive as the number one need," he said in an email.
Councilor Trevor Phillips said his priority was the overpass where Cordon Road meets Highway 22.
He said it truly was a wish list item because it's expected to cost $30 million to construct an interchange with traffic signals and lane configurations. That project is included in the Regional Transportation Systems Plan.
Councilor Jackie Leung said there are two large commercial spaces left unoccupied with the closure of Kmart and Costco moving in her south Salem ward.
She said she'd like to see those areas redeveloped.
Correction: this story was updated to reflect that the Southeast McGilchrist Street project would include adding a culvert across Pringle Creek, not a pedestrian bridge as previously explained to Salem Reporter.
Contact reporter Saphara Harrell at 503-549-6250, [email protected] Contact reporter Ardeshir Tabrizian: [email protected] or 503-929-3053.
JUST THE FACTS, FOR SALEM – We report on your community with care and depth, fairness and accuracy. Get local news that matters to you. Subscribe to Salem Reporter starting at $5 a month. Click I want to subscribe!