Children play outside at the Oregon Child Development Coalition's North Lancaster preschool on March 20, 2020 (Rachel Alexander/Salem Reporter)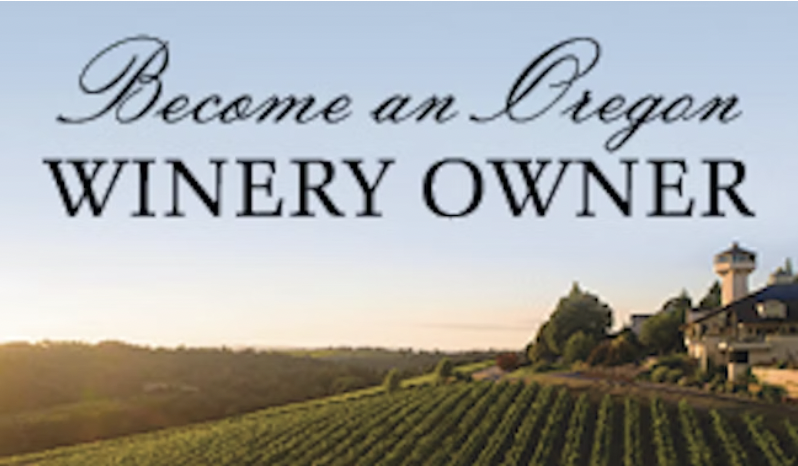 A free preschool program serving low-income families has hundreds of spots for the fall unfilled in Salem, concerning providers that kids who most need a preschool education may not get one.
Program directors said a combination of higher family incomes and uncertainty about K-12 school are among the reasons fewer families have signed up for Head Start for the fall. Many programs are also having trouble finding employees as wages increase around the region.
As of Tuesday, the Mid-Willamette Valley Community Action Agency had just one third of its 700 Head Start spots full for the fall, program director Eva Pignotti said. Typically, they'd have about 60% enrollment at this point in August.
Pignotti said ongoing uncertainty about what school will look like in the fall is likely keeping some families from signing up. Their program hovered around two-thirds enrollment during the past school year, when many families were supervising remote school for their kids at home.
"If they have to be engaged in any kind of hybrid or remote learning with their older kids, then they tend to keep their younger kids home. It's just too much," Pignotti said. "Everybody's just kind of in a little wait and see moment."
Head Start is a federally funded program for kids age 3 and 4 whose families are low-income. It's intended to make preschool more accessible for kids who otherwise wouldn't be able to enroll, helping them prepare for kindergarten.
State data shows across Oregon and in Salem, kids from low-income families start kindergarten recognizing fewer letters and sounds than their more affluent peers.
In Oregon, a family of four making less than $26,500 per year would qualify for Head Start. Homeless families and children in foster care are also eligible.
At the Oregon Child Development Coalition, the income requirement is proving especially challenging for families this year, said Odi Campos, the program director for the coalition's south Salem and Independence programs.
The coalition serves primarily migrant farmworker families in its Head Start program. Campos said this year, many who would normally qualify aren't eligible because they're earning more at work.
"With the higher minimum wage, it's a lot more difficult for them to qualify into our programs," Campos said.
And while more income is good for families, Campos said that can leave many without affordable options for child care. The coalition and other Salem preschool providers offer Preschool Promise, a free option for families earning slightly more money. But those programs have fewer spots and, with more families eligible, fill quickly.
That can leave some families unable to enroll in Head Start but earning too little to afford private preschool, which can cost upwards of $1,000 per month.
"That puts them in a really difficult spot," Campos said.
The Salem-Keizer School District also has fewer families enrolled in Head Start than normal, Head Start coordinator Stephanie Whetzel said. Whetzel said enrollment dropped during the pandemic, with district programs about 84% full last school year. Now, she said 151 families have signed up for 247 spots.
Whetzel said she doesn't think family income increases are playing a major role. She attributed the decline to ongoing uncertainty about schooling and pandemic restrictions forcing the cancellation of some recruitment activities.
"My hope is that as we're kind of making our way a little bit through this pandemic, we would see an increase," she said.
Whetzel said some families also prefer other programs because many Head Start slots only run for half a day. For working parents who need full-day child care, that can be a barrier.
"People are wanting the extended hours," she said.
Directors for all three programs said staffing the slots they receive money for is proving an additional challenge, particularly for entry-level jobs.
At Community Action Agency, teachers with a college degree earn about $25 per hour. But entry-level classroom aide jobs, which require only a high school diploma, pay minimum wage – $12.75 per hour.
Whetzel said staffing those positions is increasingly difficult.
"It's always been a little bit of a struggle, but it didn't used to be that McDonalds paid more than we did," she said.
Campos said the coalition is also struggling to fill jobs like bus assistant that pay minimum wage.
"That $18 range is really difficult to compete with when you're a nonprofit," he said, referring to starting wages other employers are offering.
At Salem-Keizer, entry level workers earn $14.75 per hour.
"I'll go through 20 applicants, I might find one person who wants to come into an interview and then by the time we get the interview and references done" they've taken another job, Whetzel said.
Lisa Harnisch, executive director of the Marion Polk Early Learning Hub, which promotes preschool for families, said some families remain unaware preschools are open for in-person classes. The hub is working to build confidence in parents by letting them know what's available and the health and safety standards in place to prevent the spread of Covid, she said.
Contact reporter Rachel Alexander: [email protected] or 503-575-1241.
JUST THE FACTS, FOR SALEM – We report on your community with care and depth, fairness and accuracy. Get local news that matters to you. Subscribe to Salem Reporter starting at $5 a month. Click I want to subscribe!