Oregon State Capitol (Caleb Wolf/Special to Salem Reporter)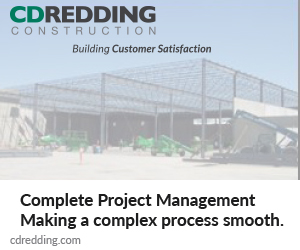 Kathy Freeborn Hadley doesn't spray her grass seed fields near Salem with chlorpyrifos every season. But when sod webworms burrow into the plant, she said the pesticide is a valuable aid.
"We don't really have an alternative," she said. "It's a tool in the toolbox."
Now, a bill moving through the Oregon Legislature seeks to help farmers like Hadley find an off-ramp from the commonly-used pesticide that's being phased out because of its harmful effects on human health.
There are roughly 100 crops in Oregon that chlorpyrifos are used on including apples, alfalfa, Christmas trees and others. It's been used since the 1960s, but in recent years it's come under scrutiny by environmental and farmworker groups for being neurotoxic to people working in agricultural settings and those who live nearby.
After multiple bills seeking to restrict its use failed in the Legislature, most recently in 2019, the Oregon Department of Agriculture adopted regulations in December last year to begin phasing out their use by 2023.
The new regulations had the backing of Woodburn-based Pineros Y Campesinos Unidos del Noroeste. The farmworkers union didn't respond to an email seeking comment by Wednesday afternoon. But it has argued for the phasing out of the pesticide because it hurts workers and drinking water.
"(The Oregon Department of Agriculture) should not allow continued uses of granular chlorpyrifos, which will continue to poison our food and drinking water, harm farmworkers, cause cancer, and impair children's neurodevelopment," the group said in a newsletter last summer.
With the pesticide on its way out, lawmakers are seeking to help farmers find an alternative.
House Bill 3249 would create an $800,000 grant program administered by the department to research alternatives to chlorpyrifos. The bill would also direct Oregon State University to research alternatives. It passed unanimously out of the House Agriculture and Natural Resources earlier this month and is currently in the Ways and Means Committee.
Phasing out of chlorpyrifos will be felt in Marion County, which is the most agriculturally productive in the state and has caught the attention of Salem area farmers like Hadley, who testified in favor of the bill.
"The biggest misconception with chlorpyrifos is that it's something we use every year no matter what," Freeborn Hadley told Salem Reporter.
Freeborn Hadley grew up on a 1,000-acre farm in Rickreall that she still helps operate with her father. She currently lives on a 350-acre farm near Silverton with her husband. Both farms grow lots of grass seed, wheat, oats and alfalfa, she said.
She likened the use of chlorpyrifos to using an antibiotic to treat an infection. It's particularly useful for dealing with sod webworms, a pest that eats perennial grass seed plants and keeps them from producing seeds, she said. Freeborn Hadley said she only uses it as needed. The last time she used chlorpyrifos was last fall when she sprayed a field with it.
She said the only other option currently to address sod webworms is pulling out the perennial grass seed plants, which she said is costly and labor-intensive. She said leaving the plants in the ground is preferable because it prevents erosion, sequesters carbon and is good for the soil.
The bill has the support of a range of farm groups, including the Oregon Farm Bureau, the Oregon Family Farm Association and others. Testimony submitted by a coalition of agricultural groups, including the Oregon Seed Council and Oregon Winegrowers Association, said the pesticide is used for specialty crops and producers that use it have few other options.
"Without effective alternatives, growers will face devastating crop loss, and risk losing access to domestic and international markets," the groups said.
The Oregon Department of Agriculture doesn't track the use of the pesticide, said department program manager Rose Kachadoorian. She said it's useful for worms as well as pests that bore into crops.
Hawaii, California, New York and Maryland have banned or severely restricted chlorpyrifos. Oregon has been increasing restrictions on the pesticide until it's phased out for almost all uses in 2023.
The department had to balance the agricultural benefits and downsides of the pesticides in crafting the regulations, said Kachadoorian. Prior to adopting the regulation, the department formed a work group and received comments mostly in favor of restricting chlorpyrifos.
Currently, chlorpyrifos can't be used on golf courses or for mosquito control, under Oregon Department of Agriculture regulations. Aerial application on crops is not allowed (except for Christmas trees), and buffers have been increased between bodies of water and farmworker housing. It also must be applied by someone with a special license.
Kachadoorian said the new regulations have reduced the risk of the chlorpyrifos until it's phased out.
"Some people ask, 'why didn't you just ban it right away?'" she said. "But we believe that we already have a lot of restrictions on it already. We do believe that we've really greatly reduced risk at this point even though it's legal to use."
Contact reporter Jake Thomas at 503-575-1251 or [email protected] or @jakethomas2009.
BE PART OF OUR TEAM FOR SALEM'S BENEFIT: Accurate local information is vital for any community and that's harder to come by in this day of "anyone can post anything" to social media. People in communities without trained journalists working for them don't have accurate, trusted information. Help Salem avoid that fate – join in putting fuel in the tank of Salem Reporter to keep it growing, going strong. Here's how:
SUBSCRIBE: A monthly digital subscription starts at $5 a month.
GIFT: Give someone you know a subscription.
ONE-TIME PAYMENT: Contribute any amount and you support giving the people of Salem local news otherwise missing. (You can also mail your contribution: Salem Reporter, 72585 Middle Fork Lane, Bates OR 97817)