Far-right protesters face off with police after an unlawful assembly was declared while gathering to protest Covid restrictions in downtown Salem on Friday, Jan. 1. (Amanda Loman/Salem Reporter)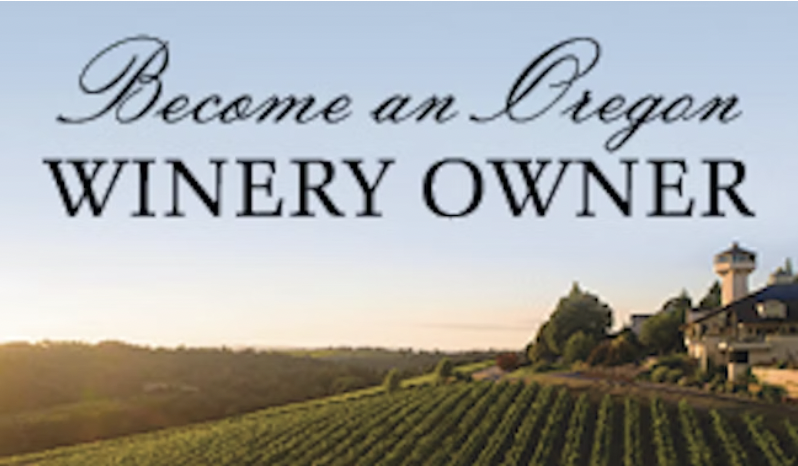 For months, Jonathan Jones has been warning Salem's city leaders that Proud Boys and other right-wing groups gathering in Salem would lead to an escalation in danger.
On New Year's Day, his Salem eatery became a bottleneck of tension during a march to protest Covid restrictions. Jones said he was protecting his downtown business, Epilogue Kitchen and Cocktails, from vandalism as members of far-right groups like the Proud Boys and others clashed with a group protecting his storefront.
Nearly 50 officers intervened to separate the two groups.
Now, Jones, who is Black, said he and his business aren't safe.
Jones had attended a Fascist Free 503 event in Bush's Pasture Park earlier Friday. The event billed itself as a way to get out information on how to stand against "the fascist Trump cult insurgency, connect with individuals and organizations working to uplift and protect your community." He returned to his restaurant after members of the Proud Boys came to the park in search of confrontation.
The Proud Boys are a militant right-wing group who self-describe as "western chauvinists" and have frequently brawled in Salem and in Portland during protests. Their leader, Enrique Tarrio, was arrested in Washington D.C. Jan. 4 and charged with burning a Black Lives Matter flag taken from a Black church during a protest in the nation's capital last month.
During Friday's event, many people wearing yellow and black shirts with Proud Boys insignia, are shown on video chanting "(expletive) antifa."
As people were leaving the event at Bush's Pasture, Jones said Proud Boys followed them in vehicles.
He said a dozen people from the event decided to decamp to his restaurant on High Street because it's in a central location and to make sure everyone was safe. He said he also got word that a person who had threatened him and vandalized his business six weeks ago was participating in the march.
Violent demonstrations have become an increasingly common occurrence in Salem as members of the groups like the Proud Boys attend events organized for various causes, like protesting Oregon's Covid restrictions or the results of the 2020 presidential election.
On Wednesday there's a national call to action by President Donald Trump to protest Congress' certifying of the 2020 presidential election results.
Jones has been a vocal member of the local Black Lives Matter movement and has been involved in community events, like serving meals to those displaced by the September wildfires.
On Sunday, Jones took to Facebook to take umbrage with the Salem Police Department's account of what happened Friday and wrote: "There was no "antifa march" to meet them. There was us, and our friends, facing violent cultists."
He wrote an email to Salem city councilors, City Manager Steve Powers and Salem police Tuesday morning about last week's confrontation and what he described as misinformation that has followed in online accounts of the day.
"Literally everything that is said is a lie, and yet we all know that does not matter. I am in danger. My business is in danger. I cannot safely open. What will you do about this?," he wrote.
Lt. Treven Upkes, Salem police spokesman, said Salem police wouldn't comment on the event beyond a release sent out Saturday.
"We're not going to get into back and forth with people about how they perceive the events," he said.
On New Year's Day, Jones was thinking about how he had been targeted multiple times over the past couple months and knew there was a strong chance the people targeting him would be in town.
"There was an unpredictability to the day," he said. "My main thought was that I refused to be intimidated and bullied by racists into being quiet."
When he stood in front of his restaurant Friday afternoon, he didn't expect the group would march toward them.
"About half of the march went by without any altercation and then the Proud Boys noticed us and started harassing us, yelling at us. They started marching down towards us," he said.
Jones and about 20 others spent nearly an hour sandwiched between the exterior of the building, a line of police and members of the Proud Boys behind them, shown on video footage of the event.
The restaurant had become a magnet for the passing march organized by Oregon Women for Trump and resulted in a heavy police presence of more than 50 officers from three different agencies trying to push a group of Proud Boys back from neighboring streets.
Jones said when police first arrived their initial response was to form a circle facing the group protecting his business.
He felt trapped, he said.
"The whole time I'm attempting to tell any of the police who might listen that I'm the business owner and people standing with me were there to protect the business," he said.
A Salem Police Department press release said, "Officers also had to move the business group back toward the business to keep them from repeatedly interfering with enforcement actions on State Street."
Jones said when officers started to push Proud Boys back, people filming the confrontation moved with them. He said police told them to move back and they complied with the order after a few minutes.
"We were not moved back, we were asked to move back, and we did," he said.
Another man physically put his hand on an officer to verify Jones was the business owner and tensions started to calm, Jones said.
Jones said a Salem officer he knew told him his group wasn't the subject of the unlawful assembly being declared on the LRAD to disperse the crowd of Proud Boys back toward the Capitol.
He said police were telling the group to go inside the restaurant, but Jones didn't want to let a large group inside because of Covid.
After about an hour of conflict, police were able to push the marchers away from the business.
Jones didn't open his restaurant that day and canceled orders, because he couldn't fulfill them.
He said his main grievance is the contrast between how police responded to an armed group in front of Glamour Salon during the summer and him and his friends standing in front of his business on Friday.
"If I can't safely occupy the 40 square feet in front of my business, then where can I safely occupy space?" Jones said.
Have a tip? Contact reporter Saphara Harrell at 503-549-6250, [email protected]
WE GET SALEM THE FACTS. Covering your community with care and depth. Salem Reporter – fair, accurate, independent. Subscribe and support our essential local service.