Pat Dudley, co-owner at Bethel Heights Vineyard, stands in the barrel cellar on Monday, November 23. (Amanda Loman/Salem Reporter)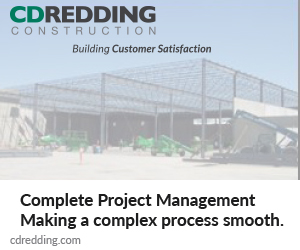 With a shelf full of empty wine glasses behind her, Pat Dudley sat at a table in the deserted tasting room at Bethel Heights Vineyard on the Monday before Thanksgiving.
Normally, the time around Thanksgiving weekend would be when wineries like hers would make their biggest sales of the year.
"For a lot of wineries, it's very important," said Dudley, who started Bethel Heights Vineyard with her family in 1977. "It always has been in the Willamette Valley from the beginning, and here we are dead in the water this year."
Like other leisure and hospitality businesses, the winery located just outside of Salem has seen visitors decrease because of pandemic restrictions and September's historic wildfires. But Dudley's real concerns are far away in restaurants and boutique bottle shops in places like Boston, Chicago and the San Francisco Bay Area.
While Dudley said shoppers can find a $32 bottle of the winery's Pinot Noir at Roth's Fresh Markets in Salem, the winery's real-money maker is selling directly to consumers spread across the country.
For the last three years, 70% of the roughly 10,000 cases it produces annually have been sold through its Cellar Club, which sends members bottles of wine throughout the year. The number of bottles members receive throughout the year varies. At the upper end, members get 12 bottles of wine annually each worth $95.
Dudley said the winery needs to find new members for its club to make up for those that have dropped off. That makes it essential for the winery to get its bottles of Pinot Noir and Chardonnay on the wine lists of high-end restaurants in New York and even in Birmingham, Alabama — which she said has a burgeoning restaurant scene.
"That's where most people actually learn about Bethel Heights," she said. "They had it with a wonderful meal in a wonderful restaurant."
The shutdown of restaurants across the country in response to the Covid pandemic has had a ripple effect on Oregon wineries that are having a harder time getting their products in front of new customers.
That comes after an already difficult year that's brought closures of tasting rooms and concerns that September's historic wildfires spoiled wine grapes. There are also concerns that the Legislature may increase taxes on wine and other alcoholic beverages during the upcoming session that begins next month.
The new woes for the state's wine industry came just as it was riding high. The Oregon Wine Board's 2019 report showed that the value of grape production increased 14% to nearly $238 million. The total planted acreage increased by nearly 1,500 acres to 37,399.
"There's a bit of a perfect storm for us," said Gretchen Boock, CEO of Dundee-based Wine by Joe and treasurer of the Oregon Wine Council.
She said wineries that rely on sales to restaurants have particularly struggled, but other effects the pandemic has had on the industry have been uneven. For instance, she said that wines that sell for under $25 found at Fred Meyer or Kroger are doing well.
"Because we know that through recessions, people drink," Boock said. "But they trade down."
She said other wineries that rely on direct-to-consumer sales have ramped up their e-commerce efforts to make up for losses.
"We are one of the lucky ones," said Jim Bernau, the founder and CEO of Willamette Valley Vineyards.
Bernau said that his winery, located outside of Salem, has been able to replace revenue from the loss of sales to restaurants and its tasting room. Willamette Valley Vineyards is a publicly traded company, which Bernau said is unusual. The wine enthusiasts that own Willamette Valley Vineyards can't go out to dinner, so they've been cooking at home and ordering bottles directly from the winery, he said.
He said the winery has worked with local grocery stores that he credits for creating displays promoting local wine.
But smaller wineries that rely on selling their wines through their tasting rooms haven't fared as well under pandemic restrictions.
After Gov. Kate Brown enacted another partial shutdown of the economy in November in response to rising Covid transmissions, the Oregon Wine Council and the Oregon Winegrowers Association responded with a letter asking the governor to roll back her restrictions for tasting rooms. Like others in the leisure and hospitality industry, the groups argued that wineries have followed public health guidelines and haven't been responsible for outbreaks.
"The time period before and during the Thanksgiving holiday, and throughout December, is one of the most important times for our Oregon wine industry with increased sales generated by in-person tastings to allow consumers to select wine," the groups said in the letter.
The groups said wine sales in the fourth quarter account for about 38% of wineries' annual total sales. Sales in November and December is a "make or break" time for wineries that rely on selling directly to consumers, they said.
September's historic wildfires have also added to wineries' woes. The smoke from wildfires blew toward vineyards, raising concerns that it contaminated wine grapes. Both Bernau and Dudley said that while the smoke left some of their grapes unusable, most of the fruit was unaffected.
Both said the concern about smoke contamination is overblown but the lingering perception could cause some consumers to steer clear of Oregon wine. Bernau said some California wineries canceled contracts to purchase Oregon grapes.
The governor relaxed restrictions earlier this month, allowing restaurants and tasting rooms to offer outdoor service. .
Dudley said membership in the Cellar Club has stayed steady. But she worries that if the economy continues to drag, members of her wine club will decide they can't afford it, sending her winery into a tailspin.
"I think everybody's hanging on by their fingernails wanting this to be over," she said.
OUR HOLIDAY SPECIAL: Save 25% and support careful, in-depth reporting on your community. https://www.salemreporter.com/subscribe
Contact reporter Jake Thomas at 503-575-1251 or [email protected] or @jakethomas2009.