Reporter Saphara Harrell of Salem Reporter.
I was there the day police taped up the parking lot to Goodwill in west Salem.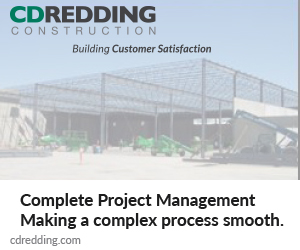 I rushed over as cop cars filled the lot and bystanders stood on the sidewalk, still in shock after a man was shot and killed on the floor inside. It's a Goodwill I've shopped at many times to find terracotta pots and handmade mugs.
Initially I was able to find out a police officer had shot and killed someone inside the busy Goodwill store during a drug investigation. But it would be weeks before I learned how police ended up between an aisle of clothing racks with a Dallas man pinned to the ground.
READ: 21 SECONDS: An arrest gone awry leads to mortal fight in a Salem thrift store
I knew I needed to find out and give readers an independent look at a high-profile incident in the community.
Police shootings aren't common in Salem, let alone in a crowded thrift store.
My editor, Les Zaitz, and I agreed that it was important to push for the documents from the case to get a complete narrative of what happened on that September day.
On Oct. 7 I requested police reports from the case which included interviews with people who were in the store, officers on scene and interviews with relatives and friends of the man who died, Scott Spangler. I requested those documents from the Salem Police Department after a Polk County grand jury cleared the officer who shot Spangler of any wrongdoing.
Ten days later, I got the police reports on a CD. At the time, I didn't know key elements of the story would be missing from the provided narrative.
Photocopies of receipts, rewards cards and a page listing the contents of Spangler's pockets were among more than 500 pages I read through.
On one page, there was a piece of evidence suggesting police had interviewed Spangler's girlfriend, who was on scene when the shooting happened. I couldn't find the interview anywhere in the hundreds of pages of documents.
The agency explained the interview hasn't been provided earlier because it had been transcribed after my initial request. The document ended up being crucial.
From that three-hour interview, we were able to get a better understanding of what Spangler said and did right before he walked into Goodwill. I found out Spangler's friend had walked into Carl's Jr. and told him there were cops in the parking lot minutes before the shooting happened.
I also spent hours interviewing people: the Polk County sheriff, a Dallas police officer, Spangler's mother, and his ex-wife.
I wanted to know who Spangler was and what events in his life led to that day.
The story was a sad one; a family man who had gotten clean for nearly two decades slipped into a depression and shot himself after separating from his wife.
He broke his scapula from the gunshot wound and started taking painkillers for his injuries. He was arrested for being a felon in possession of weapon and that began a spiral that led police to start investigating him as a drug dealer years later.
After gathering as much information as I could, then distilling it down to a coherent story, it was time to make sure everything was correct.
Each piece of information I included in the story was fact checked with the source or traced back and compared to police reports or grand jury testimony.
I emailed each of the people I interviewed to make sure what I was writing correctly illustrated what they had told me. If I couldn't verify something I was told, I didn't include it in the story.
I hope this effort gave readers a glimpse inside a story that would've otherwise been a couple sentences pulled from a police news release.
Thanks for reading.
Have a tip? Contact reporter Saphara Harrell at 503-549-6250, [email protected] or @daisysaphara.