(Caleb Wolf/Special to Salem Reporter)
A Senate-approved Measure 11 reform bill passed out of a House committee Tuesday, signaling the stars have aligned to pass one of the most significant changes to Oregon's criminal justice system in decades.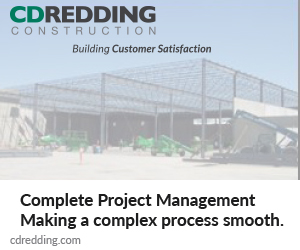 Senate Bill 1008 would stop juveniles charged with violent crimes from automatically being treated as a Measure 11 offender. Measure 11 was passed overwhelmingly by voters in 1994, and imposes mandatory minimum prison sentences for violent crimes. Under the law, juveniles 15 and older are automatically treated as adults, meaning they are tried in adult courts and receive the same sentences as their older peers.
It's one of several criminal justice bills getting hearings and votes this week.
Advocates of criminal justice reform say better scientific understanding of brain development that has come to light in the past couple decades justifies changes. The parts of our brains that control impulse continue to develop until about 25, meaning juveniles are more susceptible to making poor decisions.
Senate Bill 1008 is the product of a work group looking to fix what many now feel is an injustice in Oregon's court system. Polling from the Oregon chapter of the ACLU found that 88 percent of Oregonians support the reform. The ACLU is one of the bill's biggest backers.
The reform would allow a judge to decide whether a defendant should be tried in juvenile or adult court. Those sentenced as adults would get a "second look" hearing halfway through their sentences to evaluate how much they have been reformed as part of deciding early release. Youth with long sentences would also be reviewed before being transitioned to adult prison, and juveniles could not be sentenced to life without parole.
The bill moved relatively quickly in the first half of the session, passing out of the Senate in mid-April with the 20 votes needed to amend a voter-approved measure. Quickly after the Senate vote, where the bill was championed by senators Jackie Winters, R-Salem, and Floyd Prozanski, D-Eugene, an opposition mounted.
The Oregon District Attorneys Association lobbied against it, as did Oregon Crime Victims United. Some argued that the bill would be retroactive, releasing infamous criminals like Kip Kinkel, who killed his parents and then two students in a shooting at Springfield's Thurston High School in 1998.
The bill clearly says it would apply "to sentences imposed on or after Jan. 1, 2020." Non-partisan legislative attorneys have backed up that reading of the bill.
The opposition seems to have backed off of that claim, but is still pushing full force, saying this is about the Kip Kinkel of tomorrow, who won't be adequately punished if Measure 11 is reformed.
Crime Victims United released a video featuring the brother of one of Kinkel's victims. House Majority Leader Jennifer Williamson's office and others have reported robocalls providing similar information. Both tell the public to call to voice opposition. Williamson, a Portland Democrat, is a leader of the bill and chairs the House Judiciary committee that just passed it.
"I think it's really unfortunate that people continue to vilify people like Kip, and use him as a boogey man" to undermine these policies, said Bobbin Singh, executive director of Oregon Justice Resource Center.
Singh's organization has worked in the background for the past year to reform what he calls "bad policy." In that time, he has seem a swath of bipartisan support, including Republicans like Winters as well as so-called tough on crime groups like Right on Crime. Even the Koch network, well-known right-wing political donors, have lobbied in favor of the bill. Within the state, more than 30 retired judges have supported it, as has the Oregon Youth Authority and some district attorneys. However, the Oregon District Attorneys Association remains the biggest opponent of the policy.
"I think there is a lot of misinformation about the bill, which is being proffered by the opposition," Singh said.
On Tuesday, Rep. Mike McLane, R-Powell Butte, introduced an amendment on their behalf which would significantly water down the reforms. It would also refer the bill to voters.
McLane and other Republicans on the committee said the bill is close to great, but they can't support it in its current form. They didn't say specifically what changes they wanted, but all voted for two amendments to refer it to voters. Both failed.
The bill ended up passing 6-5 with Rep. Jeff Barker, D-Aloha, joining Republicans. Williamson's office said they believe it has the 40 votes needed to pass the House.
Death Penalty changes
SB 1008 comes in a week where criminal justice reform seems very much in vogue. On Tuesday morning, Senate Bill 1013l, which would limit the definition of aggravated murder, passed the Senate. It would also disallow considering "future dangerousness" as a factor in imposing the death penalty.
The bill was introduced by Prozanski, who said the original idea of the death penalty in Oregon was for reform, not for vindictive justice. Prozanski said the U.S. Supreme Court has said there is no conclusive evidence to show the death penalty is a deterrent. He said since 1984, 60 percent of Oregon's death penalty cases have been reversed, mostly to instead impose life without parole.
He also made a fiscal argument: The average death penalty case costs $1.4 million while non-death penalty murder cases cost an average of $335,000.
The bill is not retroactive and now moves to the House.
Marijuana conviction changes
While the prior two bills are not retroactive, the point of Senate Bill 420 is to vacate old sentences. The bill from Sen. Lew Frederick, D-Portland, would set aside marijuana convictions imposed before the state legalized pot.
Frederick insists the name of the bill, the same as a marijuana holiday, is purely coincidental.
Tens of thousands of Oregonians – Frederick estimated 75,000 – have possession of marijuana convictions on their record. This can stop them from getting a job or housing, he testified.
The proposal looks to clean up a 2015 policy that went for the same effect, allowing people to get their records expunged. However, it turns out that's a costly and time-consuming process.
This bill directs the Oregon Department of Justice to seek out those convictions and set them aside. However, many drug possession charges don't clearly lay out which drug the offender possessed, making the ability to estimate how many marijuana charges there are in the state a difficult task.
An amendment to the bill makes it easier for someone to come forward saying they have such a charge.
The bill prompted some engaged questioning by McLane, who questioned why someone with other convictions should automatically get a marijuana conviction overturned. When a lawyer from the Oregon chapter of the ACLU started to go into the pitfalls of the war on drugs, McLane questioned her reasoning.
Since the initiative was started in the 1970s by the Nixon administration, the federal government has spent $1 trillion to fight drugs in the U.S., though many argue to little effect as drugs remain a large problem. Drug arrests have led to a disproportionate number of minorities being incarcerated, despite evidence showing white people use drugs just as often.
However, that wasn't explained to McLane. During the line of questioning. Rep. Janelle Bynum, D-Clackamas, became visibly agitated, then asked Williamson to call a break. The two went out in the hallway, then Williamson talked to McLane in the hallway. When they returned, the question was not re-asked, nor was an answer solicited.
The committee is expected to vote on the proposal Wednesday.
Reporter Aubrey Wieber: [email protected] Miller works for the Oregon Capital Bureau, a collaboration of EO Media Group, Pamplin Media Group, and Salem Reporter.
Follow Salem Reporter on FACEBOOK and on TWITTER.
YOUR SUBSCRIPTION WOULD HELP — Salem Reporter relies almost exclusively on reader subscriptions to fund its operations. For $10 a month, you hire our entire news team to work for you all month digging out the news of Salem and state government. You get breaking news alerts, emailed newsletters and around-the-clock access to our stories. We depend on subscribers to pay for in-depth, accurate news. Help us grow and get better with your subscription. Sign up HERE.