SALEM — In the next month, the Legislature will write a check for $1.1 million to finish its settlement of sexual harassment claims at the Capitol.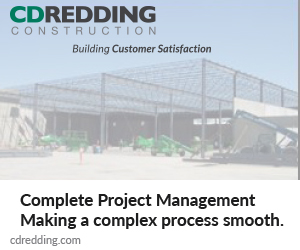 But it won't be legislators or employees accused of the misconduct who have to pay.
The money comes from taxpayers.
The settlement between the Oregon Bureau of Labor and Industries and the Legislature was announced Tuesday.
Nine victims will receive up to $415,000 each.
The Legislature will pay for the settlement using extra money initially budgeted for other purposes, according to Legislative Fiscal Officer Ken Rocco.
The Legislative Assembly, which is part of the overall legislative branch of state government, has spent about 70 percent of its $41 million budget and is 80 percent of the way through its current two-year budget cycle, which ends June 30.
The Legislature gets nearly all of its money from the state's general fund, which is paid by taxpayers, according to state records.
The legislative branch has spent less than expected on personnel, Rocco said. When the economy is doing as well as it is now, fewer people want the part-time, limited-duration jobs available during the session.
Under the settlement, the Legislature will cut the check to the state labor bureau within 30 days.
Then the labor bureau will distribute the money to the victims of harassment.
The Legislature will pay nearly $1.1 million in non-economic damages to eight victims, about $26,000 in legal fees to a state senator who was harassed, and $200,000 to the labor bureau for attorneys' fees and out of pocket expenses.
The bureau's investigation, released Jan. 3, focused largely on the actions of former state Sen. Jeff Kruse, who resigned a year ago, although the behavior of three lawmakers was called out in the report.
But it's not clear which lawmakers' actions led to settlement money for which victims.
A spokesman for the labor bureau declined to disclose that information Wednesday.
The settlement caps allegations dating back to October 2017, when Sen. Sara Gelser, D-Corvallis, publicly accused Kruse of inappropriate behavior.
Internal investigations by the Legislature were followed by the labor bureau's investigation and resulting complaint in January against legislative leaders.
Kruse was named as a respondent in that complaint, but other legislators were not.
Private talks in recent weeks between the labor bureau and legislative leaders produced the settlement announced this week.
The labor bureau reached out to Kruse to participate in the conciliation process but he didn't respond, a spokesman for BOLI said.
The settlement, which was signed by Senate President Peter Courtney, Speaker of the House Tina Kotek and Labor Commissioner Val Hoyle, doesn't say specifically whether the victims can separately pursue their abusers.
A separate agreement protects the legislature from future legal claims from the victims who were paid settlements.
An attorney for two interns who were harassed by Kruse said her clients don't plan to sue the former state senator.
"At this time, my clients do not intend to pursue any rights that may still exist against Jeff Kruse in his individual capacity after their currently filed case is dismissed," Charese Rohny said in an email Thursday.
The settlement calls for the Legislature to adopt recommendations from an Oregon Law Commission work group formed to tackle sexual harassment in the Capitol. House Bill 2859 would create a confidential channel for lawmakers, lobbyists, and state employees and contractors to report harassment in the Capitol.
Those complaints would go through a proposed Legislative Equity Office and could be excluded from public disclosure.
HB 2859 and Senate Bill 744, which creates the Equity Office, received a mixed reception at a Feb. 6 public hearing.
Gelser read anonymous testimony from two women who complained of harassment, who urged lawmakers to abandon the idea of restricting disclosure of information about harassment.
One of Gelser's staffers also testified, telling members of the Capitol Culture Committee, "By trying to complicate the process, you are discouraging survivors from coming forward."
A spokesman for Sen. Ginny Burdick, D-Portland, who co-chairs the committee, confirmed Thursday that leadership intends to move forward with those bills, although they have yet to be scheduled for a vote in committee.
Meantime, Gelser, Sen. Tim Knopp, R-Bend, and Rep. Karin Power, D-Milwaukie have proposed legislation to prohibit using public money or campaign money as "hush money" for victims of sexual harassment and abuse who agree not to publicly disclose their allegations.
Testimony on Senate Bill 478 explained the legislation would end the practice of using public money or campaign money to coerce someone to sign a nondisclosure agreement.
Gelser testified the issue was transparency. Someone running for office shouldn't be use that money to arrange to buy a victim's silence, she said.
Looking ahead, Gelser said in an interview that she hopes the settlement will signal victims of harassment that they can come forward and "seek remedy." But beyond that, she wants the environment in the Capitol to change.
"I just think it's important that we don't wash our hands of this now and say, 'We wrote a check, it's all over,'" Gelser said. "We need a complete transformation of our culture. And that's a lot more than words, and it's a lot more than policies."
Reporters Aubrey Wieber, Claire Withycombe and Mark Miller work as the Oregon Capital Bureau, a collaboration of EO Media Group, Pamplin Media Group, and Salem Reporter.
Follow Salem Reporter on FACEBOOK and on TWITTER.
SUBSCRIBE TO SALEM REPORTER — For $10 a month, you hire our entire news team to work for you all month digging out the news of Salem and state government. You get breaking news alerts, emailed newsletters and around-the-clock access to our stories. We depend on subscribers to pay for in-depth, accurate news. Help us grow and get better with your subscription. Sign up HERE.