Janet Neuberg, left, stands with friends Jim and Joan Stembridge outside the Stembridge home in south Salem. (Rachel Alexander/Salem Reporter)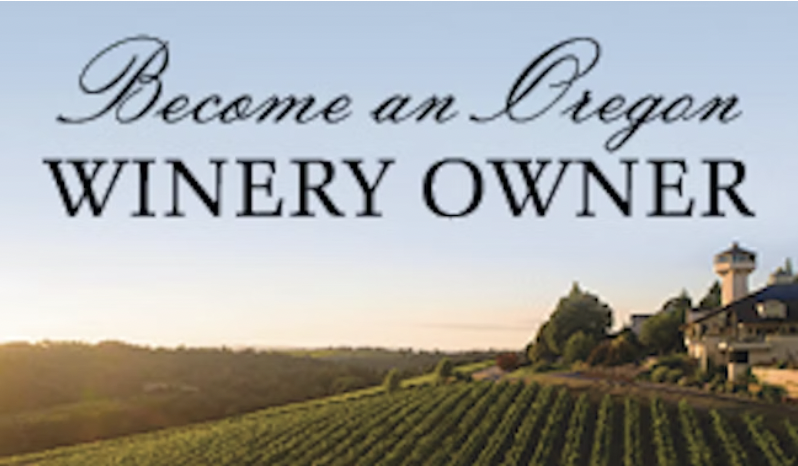 Jim and Joan Stembridge didn't set out to spend their retirement years as landlords.
But after purchasing and remodeling their third rental home this year, they concede the label fits.
The couple worked tirelessly over the summer to get a modest three-bedroom home ready for their latest tenants, a family of seven Syrian refugees who had been living in a cramped two-bedroom apartment on the outskirts of Salem.
Their other homes house families from Syria and the Democratic Republic of the Congo. All three pay the Stembridges $800 per month or less, a below-market rate intended to cover the landlords' costs.
"Our goal has been to provide housing they can afford in a location where they'll be welcomed," Joan said.
For Ibrahim, Hajar and their five children, the new home has been a godsend.
The family asked their last names not be published to protect their privacy.
Speaking in a mix of Arabic and English, they said finding a new home has been a long journey. The family is from Daraa, a city in southern Syria, where uprisings against President Bashar al-Assad began in 2011. They fled to a refugee camp in Jordan soon after and lived there for three years.
In the camp, people lived in tents with no electricity.
"It was filled with dust all the time," Hajar said. School was available for children, but many didn't attend.
They found out they would be coming to the U.S. in January 2016, and boarded a plane for the first time in their lives that August. After 17 hours in the air, they arrived in Portland.
At first, the family spend six months in a rental house in downtown Salem infested with mold. Then they moved to a two-bedroom apartment on Hyacinth Street, where neighbors were loud at late hours.
They met Joan through an English class and learned she might be able to help them find a new home.
"We were overjoyed," Ibrahim said. They visited the house in Highland and loved it: their own space with a fig tree in the backyard and space for a garden.
The Stembridges' foray into housing immigrants and refugees started in 2015, when they helped a family of Iraqi immigrants buy a home.
Joan and her friend and coworker, Janet Neuberg, met the mother from that family through their work at Salem Health. Her husband has worked as a translator for U.S. forces in Iraq, which put his life at risk, so the family sought asylum.
After coming to the U.S., the family earned enough money to buy a home, but didn't have the credit history or references they would need to get a mortgage approved.
"We decided maybe we could get together and buy the house for them," Jim said. Neuberg and the Stembridges bought the house and let the family rent it until they'd saved enough to make a down payment and take over the mortgage.
It was intended to be a one-time project, but the couple soon saw more need for refugee housing.
Portland has traditionally been Oregon's hub for refugee resettlement, but Catholic Charities began bringing refugees Salem in 2016 because Portland's high housing costs made resettlement there difficult.
The Stembridges got involved in Salem for Refugees, a group of residents who wanted to support newly-resettled families. Joan taught English classes at local churches and soon met more families who were struggling to find good housing.
The families are experts in frugality, often taking several buses to shop at Winco because they know the grocery store has the cheapest prices in town, she said.
But housing is expensive no matter how frugal they are. Many of the families are large, with four or more children, so apartment life is often cramped. And though many refugees have careers in their home countries, they usually start from scratch when coming to the U.S., either because they don't speak English or their certifications as teachers or nurses don't easily transfer to the U.S.
"They're menial jobs or they're training jobs," Jim said.
Families are required to pay the government back for the cost of their plane tickets to the U.S., a significant expense.
Jim and Joan are both grandchildren of immigrants and said they see their retirement project as a way to smooth the transitions that their own families went through a few generations ago.
Joan is from a family of eastern European Jews, some of whom were able to start a new life in the U.S.
"They didn't all make it here. They ended up in Auschwitz," she said.
For now, the couple isn't planning to buy more houses. They want to be able to do repairs and maintenance themselves and keep a personal connection with each family. Their freezer is often full of meals cooked by the women in the families they've helped.
They'd like more people to know that refugees are excellent tenants in spite of their lack of rental history.
"They pay on time, they're very anxious to go a good job taking care of the house," Jim said.
They recruited several neighbors to go in on their most recent home purchase and have found many people willing to help.
"Once you meet these families, you realize that there are ways you as an established citizen can make a difference in someone's life," Joan said.
Reporter Rachel Alexander: (503) 575-1241 or [email protected]