Forty students bustled around the football field at South Salem High School Tuesday morning, sorting schedules and unfurling signs as they prepared for buses to arrive.
It was just before 8 a.m., and the school's Link mentors — juniors and seniors who help guide South freshman through their first year of high school — were getting ready for a day of school tours, ice breakers and help with schedules.
"I'm excited. I feel like it's going to be a good year," said junior Haley Gibson, one of the mentors.
School begins Wednesday for most district students, but sixth and ninth graders — about 3,000 in each grade — got an early start Tuesday to welcome them to their new buildings and show them the ropes before classes begin.
"It's just a completely different world for them," said Steven DeYoung, a science teacher at Houck Middle School, who was teaching an advisory period for incoming sixth graders Tuesday morning.
New Superintendent Andrea Castañeda joined the welcoming committee at South, kicking off her heels to run barefoot down the turf field, phone in hand recording student mentors as they prepared to greet freshmen.
"Link crew, wave!" she told the line of teenagers, who were organizing schedules for their mentees. Some raised their hands for the camera, while others looked slightly panicked.
"That was so little notice!" one mentor said.
The school year is the first for Castañeda, who began her new job July 1 and set a goal of meeting every school principal in the district before the year started.
On Tuesday, she reported she'd completed 63 meetings, missing only two district schools.
Castañeda said pride in schools was a major theme, particularly the work that educators, students and the community have done to return to the classroom since the Covid pandemic.
"We talk about the pandemic a lot as if it's a thing that is all negative and still happening, but when principals talk about it, they talk about the way their staff has worked to rebound and cause the rebound," she said.
Attendance will be a large focus for the district this year, Castañeda said. Schools around the U.S., including Salem-Keizer, recorded significant drops in attendance during the pandemic.
That came after district leaders in 2018 began a campaign to boost the number of students attending school regularly. The effort was in response to growing research showing that attending school regularly, even in elementary school, is linked to better graduation rates and reading ability.
Castañeda said she wants to work with schools to focus on resetting expectations and finding ways to encourage students and families to show up.
"We need them there every single day learning or we cannot teach them," she said. "It is the single most important thing we ask students to do between the ages of 5 and 18, and we need the whole community and all families helping us lean into the importance of that message."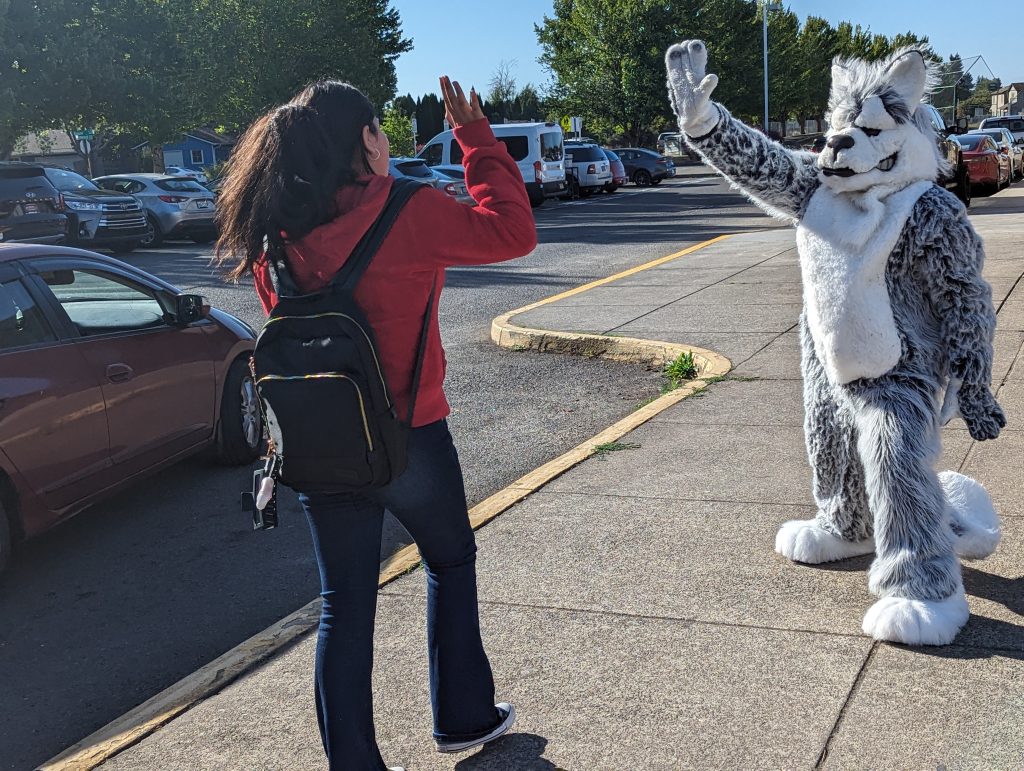 At Houck, principal Rosa Diaz-Avery said she was excited about the energy in the building. An expansion of the school finished over the summer, adding four new classrooms, remodeling the library and expanding the cafeteria.
The school has two outreach workers who will make calls home to Houck families when kids miss multiple days of school in a week, she said. Their goal is to identify issues that might keep kids from making it to school and see how the school can help.
Last year, she said Houck got a van outreach workers can use to transport students, whether it's from home to school or to another school event.
"You need a ride? No problem, we'll come pick you up," she said.
By 8:20 a.m., hundreds of freshmen were gathered outside the gates to the football field at South. This year's class is one of the school's largest, with 629 students.
Juniors and seniors apply to be mentors, with teachers looking for a range of leadership styles and experiences, as well as behavior and engagement in school. Academics matter, but poor grades early at South aren't disqualifying.
"Sometimes kids who struggled the most freshman year are the best mentors," teacher JoyAnna Forsyth said.
Junior Chloe Kolb began high school the first year back in-person since the pandemic and said her mentor wasn't very engaged, which left her struggling to connect to South.
"It was really hard to know what was happening in the school," Kolb said. She wanted to be a mentor to help students make the transition and said it's easier now with more happening.
Casey Rodriguez, a freshman coming from Leslie Middle School, said he was concerned about adjusting to a new building.
"I feel like I won't really understand the layout of the school," he said.
But Rodriguez said he's excited to make new connections and take classes with higher academic standards. He stood next to his friend and football teammate William Engelsman.
Both said they were excited to play high school football, where they'd have the opportunity to travel for games.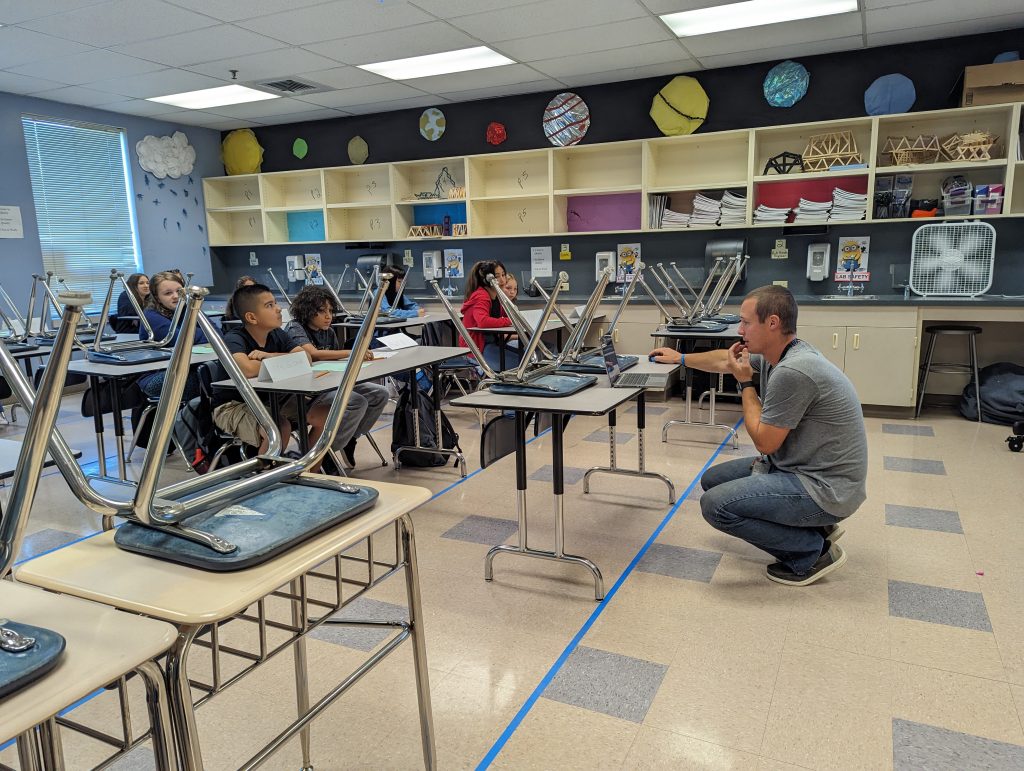 Houck had new students go through an abbreviated version of their schedule Tuesday so kids could find all their classrooms without the seventh and eighth graders crowding the halls.
DeYoung had just enough time to direct his students in making nameplates for their desks and instructed them to call him Mr. DeYoung or Mr. D.
"I am not bro, I am not dude," he said. "I will know every one of your names by the end of the week. It's a sign of respect."
He was midway through taking attendance when the bell rang for the next class.
Contact reporter Rachel Alexander: [email protected] or 503-575-1241.
SUPPORT OUR WORK – We depend on subscribers for resources to report on Salem with care and depth, fairness and accuracy. Subscribe today to get our daily newsletters and more. Click I want to subscribe!
Rachel Alexander is Salem Reporter's managing editor. She joined Salem Reporter when it was founded in 2018 and covers city news, education, nonprofits and a little bit of everything else. She's been a journalist in Oregon and Washington for a decade. Outside of work, she's a skater and board member with Salem's Cherry City Roller Derby and can often be found with her nose buried in a book.