Hundreds of worshippers gathered under umbrellas and tents outside St. Joseph Catholic Church for noon mass Thursday after a five-alarm fire caused significant damage to the historic church's sanctuary and roof.
Archbishop Alexander Sample of the Archdiocese of Portland came to Salem to assist with the service.
Police said the fire began around 2:30 a.m. in a dumpster on church property, spreading quickly to the roof. They determined the cause was arson and arrested a suspect, 48-year-old Billy James Sweeten.
At the service Thursday, clergy led prayers for those in need across Salem.
St. Joseph plans to continue to hold mass despite the fire, either in the parking lot or in the church's gym. Sample said he plans to return for the Sunday mass at 11:30 a.m.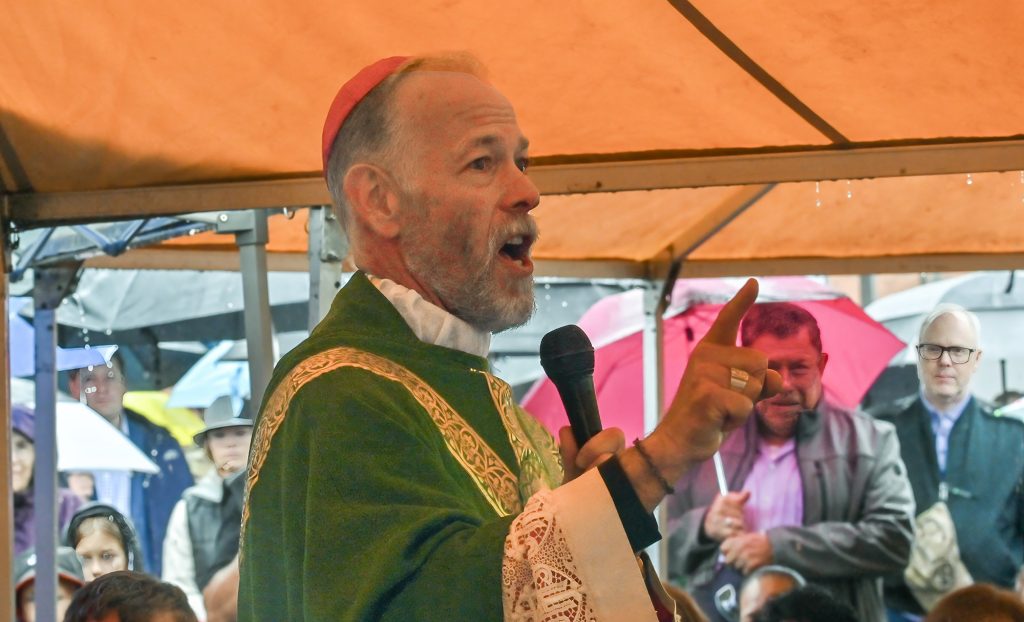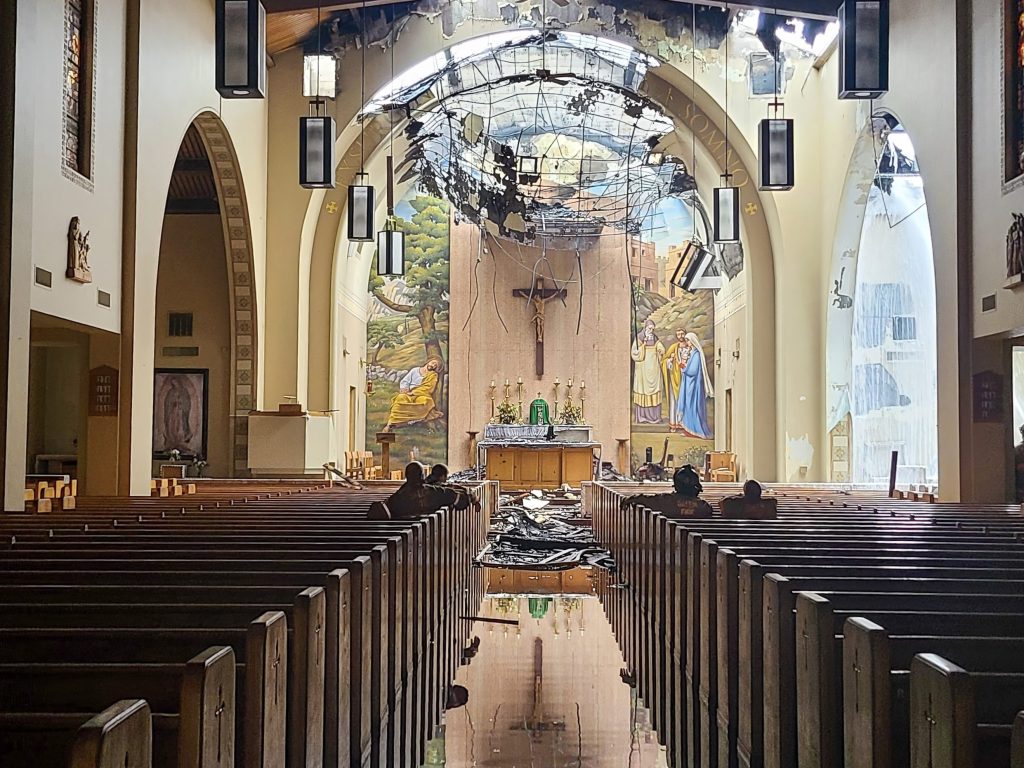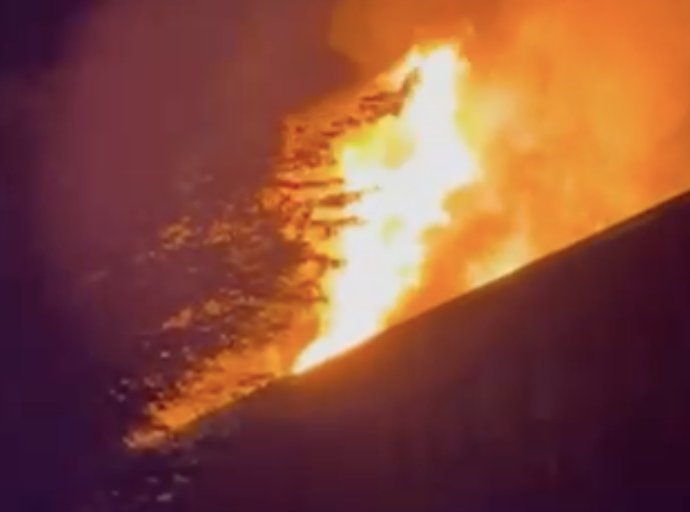 STORY TIP OR IDEA? Send an email to Salem Reporter's news team: [email protected].
SUPPORT OUR WORK – We depend on subscribers for resources to report on Salem with care and depth, fairness and accuracy. Subscribe today to get our daily newsletters and more. Click I want to subscribe!