Wander the 225-year-old Oregon white oak and Douglas fir trees, discover native plants and pollinators, shop for local art, and dance to live music and performances next Saturday at the Englewood Forest Festival.
The festival is a free community event that highlights local artists, performers, food and workshops to celebrate the local environment and art. The event runs Saturday, Aug. 12, from 10 a.m. to 4 p.m. at Englewood Park, located at 1260 19th St. N.E.
The event began in 2017 when community leaders wanted to find a way to honor and educate people about the unique heritage of Englewood Park, said Lynn Takata, chair of the Northeast Neighbors neighborhood association and co-chair of the festival board.
Nearly one hundred years old, the seven-acre park was the first park purchased by the city in 1926. With over 250 trees, 90% of which are native, a 5,000 square foot pollinator garden, and 95 different bird species, the historic park is a perfect location to explore and fulfill the festival's mission of fostering an appreciation of nature.
Surrounded by the second-densest neighborhood in Salem, "the park is really a respite for people," said Takata.
After a two-year hiatus with Covid, the festival returned last August and celebrated its most successful turnout. This year Takata hopes it will continue to grow as they transition from "a baby festival to an emerging festival."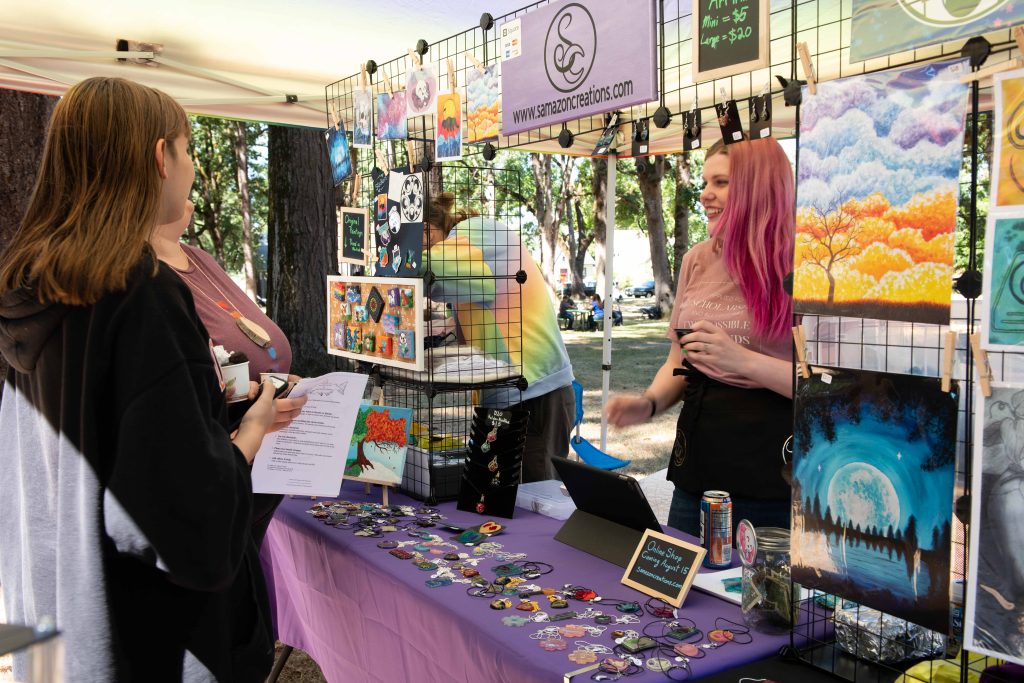 Popular vendor Chintimini Wildlife Center from Corvallis, the only wildlife rehabilitation center serving Marion County returns to the festival this year. At their booth, visitors can seek guidance from center staff on saving injured wildlife and coexisting with wild birds and mammals. The center annually treats over 2,000 injured and orphaned wildlife, with a significant portion from Marion County.
This year are several new educational and creative workshops. There will be guided urban forestry walks through the park to do tree assessments and identify woodpecker holes, native plant life and owl pellets at 10:15 a.m. and 2:30 p.m.
At 10:30 a.m. people can participate in a felting workshop and try blending fibers to make art. Then at 12:30 p.m., there will be a painting workshop where people are invited to glean inspiration from the park to paint on a canvas.
Additionally, participants are welcome to make wildflower "seed bombs" made of clay powder, soil, water, and native wildflower seeds to promote native habitat in their own yards.
Takata said she is "hoping to inspire future scientists" at the festival.
People can walk away learning about how to care for or select trees for their yard and make it a friendly space for birds, prepare a pollinator garden, identify birds, identify invasive species, maintain birds nests or have a succession garden that blooms year-round.
"There is so much to discover," said Takata.
With interactive games from the Salem Audubon Society, an "instrumental Petting Zoo" where people can try playing a variety of instruments, pollinator crafts, Marion County Master Gardeners plant clinic, and face painting, the festival has activities for the whole family to enjoy.
This year there will be headline performances from the Aztec Dancers Titlakawan, Ty Curtis and his fan-favorite blues band from Salem, and Salem Aerial Dancers.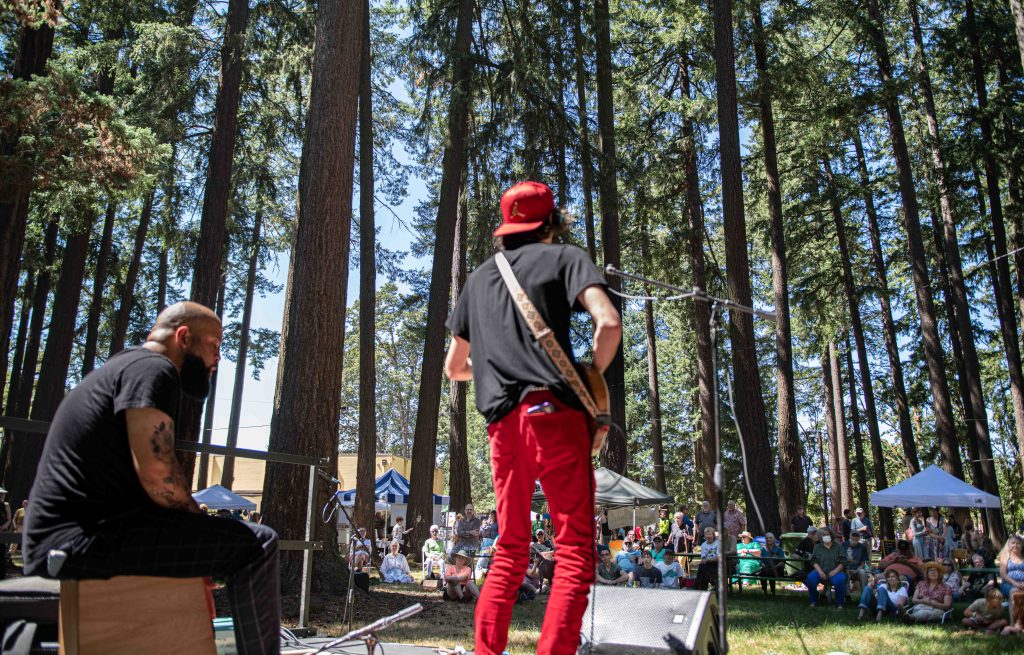 Fifty local artists are signed up to display their work, and participants can shop handmade ceramics, soap, jewelry, bird feeders, cutting boards and more.
Food will be available from solely northeast Salem food trucks: Geppetto's, La Chikiz Veracruzana, Curbside Bacon, and the Dough Hook Bake Shop.
In a vendor, artist, and performer survey last year, the primary reason people participated was to bring the diverse community together, said Takata.
The event is made possible by the 75 volunteers, 22 sponsors and the board that has been in planning since January.
"Seeing the looks on people's faces when they are discovering something new makes all the work feel worth it," said Takata.
For more information and a full list of activities, artist, vendors and performers, visit the Englewood Forest Festival website.
Contact reporter Natalie Sharp: [email protected] or 503-522-6493.
SUPPORT OUR WORK – We depend on subscribers for resources to report on Salem with care and depth, fairness and accuracy. Subscribe today to get our daily newsletters and more. Click I want to subscribe!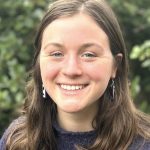 Natalie Sharp is an Oregon State University student working as a reporter for Salem Reporter in summer 2023. She is part of the Snowden internship program at the University of Oregon's School of Communication and Journalism.