On April 28, members of McKay High School's Scots-Appella choral group were celebrating with ice cream at a Ben & Jerry's shop in New York City. They'd traveled to compete in the International Championship of High School A Cappella contest, and they heard a rumor they'd placed fourth of nine competitors. Their choir director stayed behind for confirmation.
"The kids were excited, because when you don't hear your name onstage, you don't know if you're number 4 or number 9 or somewhere in-between. It was an exciting moment to hear that we were close to one of those top groups," said Peter Sepulveda, McKay's choir director.
A few minutes later, the students would learn that they'd placed second—not fourth—in the competition due to a scoring error, completing a season of wild rides for the choir.
The International Championship of High School A Cappella contest started with a large contestant roster: 212 groups from 26 states. Scots-Appella made it to the semifinals, held in California in March. The team placed second, meaning no automatic invitation to the finals in New York City.
Groups placing second or third can submit live, unedited recordings of their performance for an additional round of wild card judging. Winners were headed to the finals.
"They use the same scoring video and rubric, so it's essentially the same scoring we'd get in a live competition, but it's just in a virtual setting. Of the groups around the country submitting videos, the judges liked and ranked Scots-Appella's video the highest," Sepulveda said.
The team heard about the win during spring break, and while Salem-Keizer Public Schools could cover airline tickets and hotels, students needed funds for food and events. A successful GoFundMe fundraiser raised $9,000 from 142 donors, and the trip was secured.
During the competition on April 28, Scots-Appella performed a 10-minute set consisting of three songs: "What in the World" by Cynthia Erivo, "Best Days" by Alessia Cara, and "The Feeling of Here," an original song from the group Unfold from A Cappella Academy. Students started rehearsing these songs in December.
Jaryd Clifton, a senior at McKay and member of Scots-Appella, had a hand in selecting the songs. He said, "To me, the set represents leaving high school, graduating, and having to leave behind all of my closest friends who are in Scots-Appella, essentially being able to move on and remaining positive, knowing that I can cherish those memories and spend more time with those people in the future."
First-, second-, and third-place winners were announced from the stage, and organizers told Sepulveda that they thought Scots-Appella placed fourth. He released students for an ice cream celebration while he stayed behind for the formal score sheets that would confirm the team's placement.
Competition organizers stopped him and told him a scoring miscalculation occurred. Scots-Appella had placed second—not fourth—in the competition.
"I was just kind of in shock for a little bit, and I wasn't sure how to process that news. Then, I walked to Ben & Jerry's in the rain and after the students finished their ice cream, I told them about the win on the sidewalk. There was lots of screaming, lots of hugging, tears. It was a super welcome surprise," Sepulveda said.
The choir was invited to return to the venue the following day to perform their set for college competitors. At the end of their performance, organizers presented the team's second-place trophy.
"That audience was very generous with their applause, and it was nice for the students to recreate that moment," he said.
Scots-Appella members devote a portion of every school day to rehearsals, and for some students, the time commitment is difficult.
"I was on the verge of leaving the group because being a high school senior is really stressful. It got to the point where classes were taking over my whole life and I couldn't really keep on track. But having that group always together, and being able to travel with them, it creates a bond. I've always had a hard time finding friends, so being in this group feels like family. Being a high school student having an a cappella group or something you feel passionate about—and being able to share that with others—is beautiful," said choir member Caisy Lara.
Participating in Scots-Appella has offered unexpected lessons in both sportsmanship and working with others, Clifton said.
"I'm an extremely competitive person – something I've been trying to get over, actually. For me, I just really wanted to win. Throughout the course of these past few years, I went from wanting to win, wanting to succeed, wanting to dominate, to being able to just spend time with my friends and have fun on stage, and I was able to put aside the competitive side of me and enjoy the music and enjoy spending time the Scots-Appella family," he said.
Scots-Appella will perform their award-winning set on May 18 at 6 p.m. at McKay as part of the school's annual art show. The choir will also perform pop songs on June 1 at the People's Church at 7 p.m. 
STORY TIP OR IDEA? Send an email to Salem Reporter's news team: [email protected].
JUST THE FACTS, FOR SALEM – We report on your community with care and depth, fairness and accuracy. Get local news that matters to you. Subscribe to Salem Reporter. Click I want to subscribe!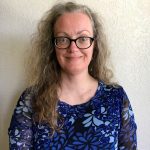 Jean Dion is a freelance writer and marketing professional. She's lived in Salem for about 10 years. When not writing, she dabbles in gardening, photography, and caring for her dogs, cats, and rabbits.