The colorful living heritage of Mexico came alive at the Salem Public Library on Saturday with performances and demonstrations by the Communidad Y Herencia Cultural and the Casa de Cultura Tlanese.
This event concluded the exhibit of traditional charrería attire, which was designed to highlight the richness of the Latino arts and culture.

Communidad Y Herencia Cultural provided an educational presentation and live roping demonstrations from the tradition of charrería, a sport and discipline arising from equestrian activities and livestock traditions that was developed in the haciendas of old Mexico. Today, it is the national sport of Mexico.
An annual charrería also takes place in Oregon, and the charro associations that are part of the Unión de Asociaciones compete for the state title annually in HIllsboro and Mulino.
Charrería is a family tradition, with generations of children, men and women practicing sports which include trick roping and equestrian feats.
Men and women participate in charrería, and men are referred to as charros and women are called amazonas.
Women compete in teams called escaramuzas. These teams execute ballet-like maneuvers while riding sidesaddle and wearing beautiful outfits. There is special attire that is unique to charrería, and in Mexico there is a thriving livelihood based on the making of sombreros and outfits that are worn for charrería.
Saturday was the last day to view this unique and ornate attire that demonstrates the custom of charrería, and a history that goes back more than 500 years.
Casa de Cultural Tlanese did not disappoint with a beautiful demonstration of traditional Mexican dances and filled the Loucks Auditorium stage with the beautiful butterfly-like dresses of ladies in traditional ballet folklorico dresses and an exciting dance featuring machetes.
The fast-paced dancing and enthusiastic calling of the dancers left everyone invigorated.
Casa de la Cultura Tlanese is a traveling dance troupe and supports the expression of Mexican heritage in the greater Salem area through teaching dance, music, and performing at community cultural events. Teachers include people from the local Mexican community and invited guests from Mexico.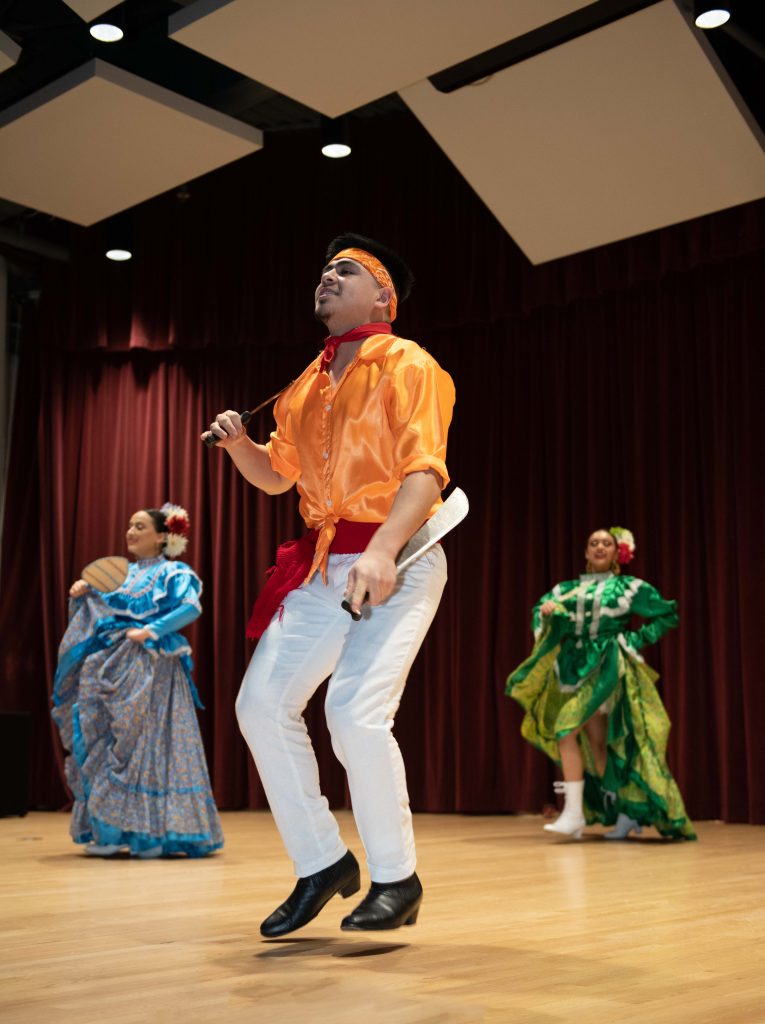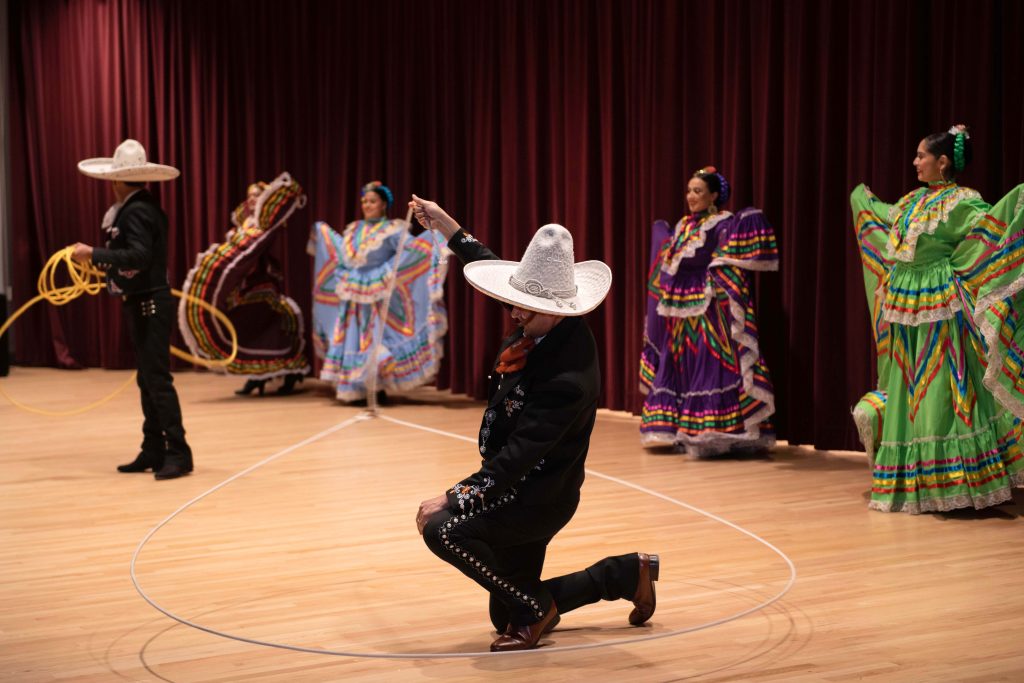 STORY TIP OR IDEA? Send an email to Salem Reporter's news team: [email protected].
SUBSCRIBE TO GET SALEM NEWS – We report on your community with care and depth, fairness and accuracy. Get local news that matters to you. Subscribe today to get our daily newsletters and more. Click I want to subscribe!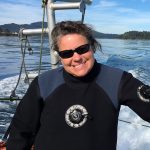 Laura Tesler has lived in Salem, Oregon for 20 years and is originally from Flint, MI. Laura has been an underwater photographer for 15 years, and is an avid scuba diver. Topside, she has been taking photographs since age 12, and currently works on assignment for the Salem Reporter, and full time purchasing land for fish and wildlife habitat in the Willamette Valley. Laura attended Oregon State University, and has traveled extensively all over the world and the United States.