The Salem Art Association hopes to repeat its program for handing out backpacks filled with art supplies to low-income Salem children.
The organization is raising money now to continue this year the program as done last year and in 2021.

Matthew Boulay, executive director of the Salem Art Association, estimated that the organization spent close to $200,000 in 2022 to fill and distribute 3,000 backpacks.
Among items in the packs were art-related activities developed by the art association staff, with instructions in English and Spanish. Lessons were written with 5th graders in mind, but videos and visuals made them accessible for younger artists.
"My favorite backpack was the photography one. It was a lot to work out, but we included disposable Fujifilm cameras," said Jordan Saldaña, Salem Art Association's education coordinator. "We had around 300 of them, some black-and-white and some in color, with a lesson plan. We also had basics, like sketchbooks, colored crayons, markers, pastels, all sorts of things to give students a chance to explore materials."
Once packs were assembled, Saldaña distributed them to partners in the Salem area. The majority went to pantries run by Marion Polk Food Share.
"The program is targeted to our community's most vulnerable," Boulay said. "You can imagine if you're at a food pantry, you're unlikely to have excess cash for a whole bunch of art supplies, because you're trying to meet basic needs."
He said the association wants to make art widely accessible.
"A young person who is able to draw, paint, make music, sculpt is able to have an experience of creativity that we as artists feel is really necessary and important," Boulay said. "It's a part of human need to express yourself. Everyone deserves a chance to do that."
Saldaña said that "everyone deserves nice things, and we tried to pick nice things to put in each pack. Working on this project has made me realize that there's such a need for support in Salem and the surrounding areas."
While art-minded kids were direct recipients, the program also benefitted others in the Salem area.
"We work with different groups who hire youth to assemble the backpacks as a first-time workplace experience," Boulay said. "We could have used a bunch of volunteers to assemble these, but it felt much more important to use the funds to support employment for youth."
In 2021, the art association partnered with Youth Era to assemble backpacks. In 2022, the Salem Keizer Coalition for Equality took on that role.
"The job training aspect really is exciting. Kids didn't know how to approach their first job, and they may be living in crisis situations, which made work sort of all the more important but all the more intimidating," Boulay said. "There was a level of confidence and familiarity with workplace expectations and the process of applying that was really powerful for a 15- or 16-year-old."
Funding in 2022 came in part from the Siletz Tribal Contribution Fund, the Autzen Foundation, Trust Management, the Marie Lamfrom Charitable Foundation, and the state's summer learning funding administered by the Oregon Association of Educational Service Districts.
With all packs distributed, the art association is looking ahead to the summer months, hoping to create new activities for kids stuck at home in the heat. But the organization needs funding to make that happen. Grant applications are in the works, but private individuals can help too. Information on donating can be found at Salem Art Association.
NEWS TIP? Send us an email at [email protected]
SUBSCRIBE TO GET SALEM NEWS – We report on your community with care and depth, fairness and accuracy. Get local news that matters to you. Subscribe today to get our daily newsletters and more. Click I want to subscribe!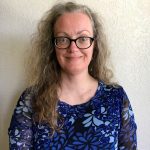 Jean Dion is a freelance writer and marketing professional. She's lived in Salem for about 10 years. When not writing, she dabbles in gardening, photography, and caring for her dogs, cats, and rabbits.