The thermometer read 31 degrees, but that didn't deter however an eager crowd of about 150 runners dressed in their finest evening wear Sunday morning in Salem.
Participants in The Fanciest 5k Ever were gathering at the West Salem Courthouse eagerly anticipating the race beginning at 10 a.m. Runners entered through a line of volunteer West Salem cheerleaders shaking their pompoms and shouting encouragement and then walked in for a red carpet entry. 
The event is a benefit for Safety Compass, a Salem-based nonprofit that provides free trauma informed counseling and assistance for survivors of commercial sexual exploration and up to two years of support for survivors to reconstruct their lives. 
Angela Rose Watts, race organizer, has been organizing this race since 2018. She's raised almost $50,000 to date for Safety Compass, including about $1,100 from this year's event.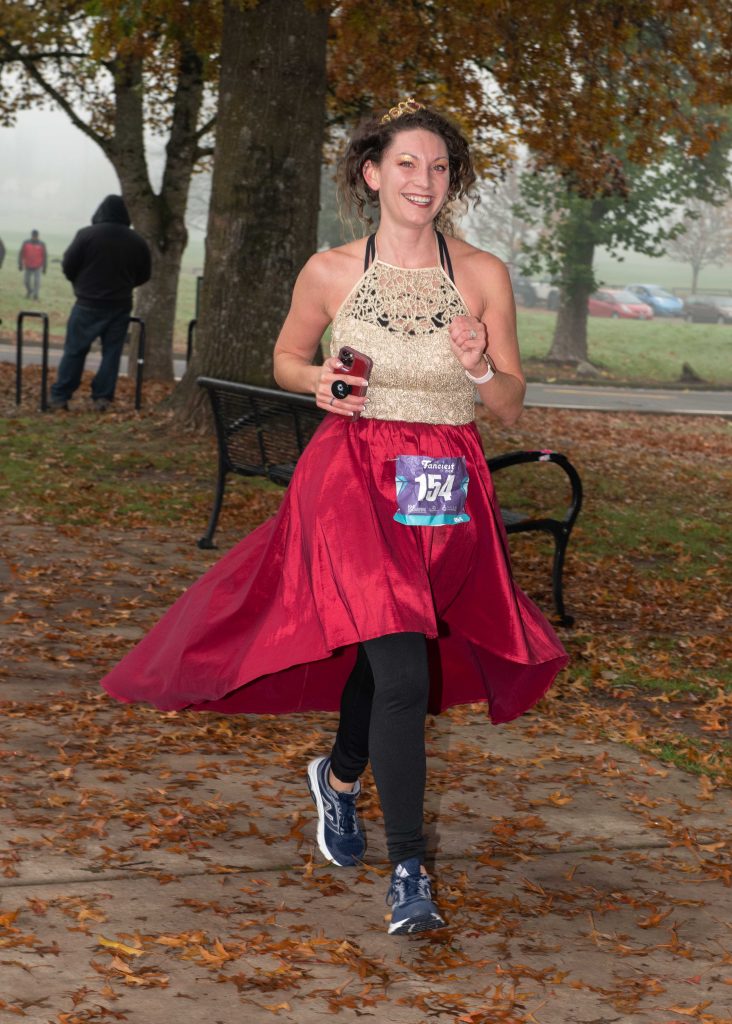 STORY TIP OR IDEA? Send an email to Salem Reporter's news team: [email protected].
JUST THE FACTS, FOR SALEM – We report on your community with care and depth, fairness and accuracy. Get local news that matters to you. Subscribe to Salem Reporter. Click I want to subscribe!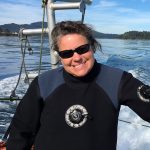 Laura Tesler has lived in Salem, Oregon for 20 years and is originally from Flint, MI. Laura has been an underwater photographer for 15 years, and is an avid scuba diver. Topside, she has been taking photographs since age 12, and currently works on assignment for the Salem Reporter, and full time purchasing land for fish and wildlife habitat in the Willamette Valley. Laura attended Oregon State University, and has traveled extensively all over the world and the United States.