After a pandemic hiatus and shift to virtual concerts, the Salem area's premier vocal ensemble is back for a regular season.
The Willamette Master Chorus will kick off its 2022-23 performance season with its 18th Annual Veteran's Concert on Nov. 12 and 13.
The chorus includes vocalists from throughout the Willamette Valley. The performers must audition to be part of the group, which has been around for 38 concert seasons.
"Our '19-20 season would have ended with a May concert and we canceled that with Covid, and then our 2021 season was entirely virtual," administrator Jessica Carpenter said. "We had one free concert in February that was just open seating and with lots of masks and other requirements, and then we had a small seats concert in May."
The virtual concerts included individual videos of each ensemble member edited together. Now, audience members will see the ensemble's full return standing side-by-side. The chorus will perform this weekend in Hudson Hall on Willamette University's campus at 900 State St. in Salem Saturday and Sunday at 3 p.m. according to a press release.
This veterans concert will feature a 45-minute piece called "Miserere Songs of Mercy and Redemption," which was written in 2019 by the emerging Welsh composer Sir Karl Jenkins.
"This work is based on verses from Psalm 51 and is dedicated to all who have suffered or perished during conflicts in the Middle East and other parts of the world," the release said.
In addition to the regular chorus, students from the Salem-Keizer, Dallas, Silver Falls and Stayton school districts will join in as part of the WMC High School Honor Choir. Students from across these districts are recommended by their teachers to be part of the choir, said Carpenter, and there are about 20 students participating this year.
There are six other concert dates for programs in December, February and May which will include collaborative performances and work including other groups such as the Trail Band Sextet and the bluegrass-style Severin Sisters.
This season will also feature a special change of scenery for the final concert of the year.
"About every four years we go up to the Mt. Angel Abbey, so our main concert in 2023 will be at Mount Angel, which is really a treat for everybody who hasn't been there before because they get to perform in one of their really beautiful buildings," Carpenter said.
Box office and will call open at 2:30 pm each day, for this weekend's shows. Tickets are $22-$33 and available online or at the box office.For more information about the upcoming season, or to purchase tickets for this weekend's shows visit www.willamettemasterchorus.org or call 503-580-0406.
Contact reporter Jordyn Brown at [email protected]
JUST THE FACTS, FOR SALEM – We report on your community with care and depth, fairness and accuracy. Get local news that matters to you. Subscribe to Salem Reporter. Click I want to subscribe!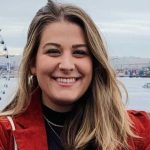 Jordyn Brown is an Oregon journalist who formerly worked for the Eugene Register-Guard.