Nell Sykes lived here in Salem during the 1920s. She was a local Salem teacher and a dietician who served the American Red Cross Commission to Siberia between 1918 and 1920.  
I was researching another project on the Library of Congress prints and photographs online catalog and came across a photograph of her from April 10, 1920 in their American National Red Cross photograph collection. My thoughts lately have been on the people of Russia and the Ukraine, and I was really intrigued and wanted to learn more both about her life and this program through the American Red Cross. I discovered a wonderful feature article written by Julia Irwin from the History Department at the University of South Florida which provided a great overview.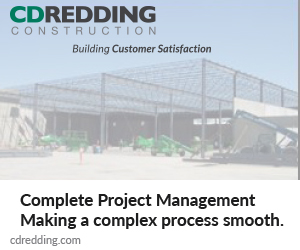 Just after the end of the First World War, in the summer of 1918, the United States joined Britain, France, Japan and Italy in sending armed forces to Russia to try to sway the outcome of the civil war against the Bolshevik government and to aid the Czechoslovak forces stuck in Siberia. U.S. President Woodrow Wilson sent an American Expeditionary Force of almost 8,000 American men to Siberia from August 1918 to April 1920. His goal was to protect the Trans-Siberian Railroad and rescue 40,000 men from the Czechoslovak Legion. Another force of 5,000 soldiers known as the Polar Bear Expedition were sent to Archangel Russia.
The Wilson Administration also recognized that both Russian soldiers and civilians were suffering from malnourishment, poor living conditions and illness. They believed that by providing humanitarian aid and relief the U.S. government could win the hearts and minds of the Russian people and counteract the influence of the Bolshevik government during their civil war.
When the U.S. wishes to provide humanitarian aid today, it typically does so through support of international agencies like the World Health Organization. In the period between 1918 and 1920 though, no such global relief infrastructure existed, but the American Red Cross did. The Red Cross had been established in 1881, formalized by the Geneva Convention and Congress – and it was the official volunteer aid department of the United States in times of war and natural disaster. During the First World War, the Red Cross had served as the primary organization for humanitarian relief, especially in the European countries most hard hit by the war.
Therefore, when the Wilson Administration decided to provide humanitarian aid as well as troops, they asked the American Red Cross to send their workers to provide aid and support as well. In the late summer of 1918 two groups from the American Red Cross arrived in Russia. The first, the Commission to North Russia, was based in Archangel, and they focused their relief efforts on U.S. soldiers who were suffering from the effects of sub-zero temperatures and malnutrition.
The second group, the Commission to Siberia, was the group that Nell Sykes was part of. This group of over 500 American doctors, nurses and volunteers, under the command of an American physician named Rudolph Teusler, carried out relief work along the entire 4,100 mile stretch of the Trans-Siberian Railway. They distributed medical supplies, food and clothing throughout the Siberian countryside. They offered nursing education classes and even established farms, housing and schools for Russian civilians, especially supporting children who had been orphaned during the war. Upon their arrival, they realized that Typhus was posing one of the greatest health problems facing Civil War Russia. They established a mobile treatment clinic to carry out a major anti-typhus campaign for both soldiers and civilians all along the Trans-Siberian Railway. If you want to learn more, please take a look at Julia's article titled "The Great White Train" in the Endeavour journal, Vol. 36 No. 3.
On the front page of the Feb. 28, 1920 Oregon Statesman, titled "Salem Girl Tells Story of Overseas," Nell Sykes describes her experience serving in the Red Cross as part of their Commission to Siberia for almost a year. She enlisted in June 1919 and on the 19th of that month sailed to Russia from Seattle. She described it as a "grand experience."
A graduate of Oregon State University, Nell was the head of the home economics department for Salem schools where she had taught for many years. She acted as dietitian and had under her care more than 300 refugee children brought from Moscow and Petrograd where typhus and cholera were claiming thousands. Miss Sykes stated: "These children, robbed of mother's care and deprived of sufficient nourishment, were given the personal attention of our corps and later returned to the land of their nativity healthy in body and sound in mind."
Nell returned to teaching, and married in 1922. She lived in Salem from 1900 to 1965 and raised two children. She passed away in 1975 at the age of 87 with four grandchildren and two great-grandchildren.
Editor's note: This column is part of an effort from Salem Reporter to highlight local history in collaboration with area historians and historical organizations. If you have any feedback or would like to participate in Salem Reporter's local history series, please contact managing editor Rachel Alexander at [email protected]
JUST THE FACTS, FOR SALEM – We report on your community with care and depth, fairness and accuracy. Get local news that matters to you. Subscribe to Salem Reporter. Click I want to subscribe!
Kimberli Fitzgerald is the city of Salem's archeologist and historic preservation officer. She is a regular contributor to Salem Reporter's local history column.