The Salem-Keizer School District is making changes to try to draw in more substitutes this school year.
The district is offering additional pay throughout the year, in hopes of keeping substitutes on for more days and through the peak months of need at the end of the year. With the new financial incentive structure, substitutes for the district can make up to $1,200 extra this school year, on top of their regular hourly pay.
District officials say they're trying to get ahead of the need they often identify for more substitutes throughout the year, by offering incentives to start now.
Brian Turner, director of recruitment and staffing for the district, said they currently have about 1,000 active substitutes. This includes classified substitutes, who fill positions such as instructional assistants, transportation, and other support roles, and licensed substitutes, who are teaching kids.
"Those are the ones that we concentrate on the most because those are the ones that we have to have to supervise classrooms," Turner said.
The district struggled along with many in Oregon last year to keep classes staffed, especially following winter break when a high share of educators were out sick during the omicron surge of Covid infections. A smaller pool of working substitutes contributed to the problem.
To recruit more substitutes, Salem pays a higher hourly wage rate than the state requirement. The district's subs get paid a rate of $29.64 an hour, or $220 a day. The state's rate is about $27 an hour, or $201.01 a day. 
But this school year, substitutes who work 15 days or more between Oct. 3 and Dec. 16 will also get an additional $300 to be paid out in January. For the spring months, incentives are even higher.
Between April 3 and June 16, subs who work 15 to 24 days get an additional $300. If they work 25 to 34 days, they get $500, and 35 to 44 days receive $700. Finally, if a substitute works 45 days or more within this time period, they will receive $900 of additional compensation.
"Our goal is to incentivize the work and compensate folks that are able to work more and consistently for us," Turner said.
The additional incentives in spring are due to the district's need greatly increasing during that time, he said.
"The use of general leave, personal leave, sick leave, family illness, those types of things do increase in the spring," Turner said. "So what we've done is laid out a plan, very similar to last year, to incentivize folks that can work different portions … We want to incentivize the highest time of need, which is that back end (of the school year)." 
Demand for substitutes and help in schools has been high since returning from the pandemic, as nationally, school districts have seen teachers leaving the profession leading to a shortage of help in classrooms.
In response to a significant shortage of substitute teachers, Oregon's Teacher Standards and Practices Commission adjusted its licensing rules last year, allowing people to apply for emergency substitute licenses. That decision has since been extended to apply through June 2023. It also meant people no longer had to have a Bachelor's degree to substitute, only a high school diploma, opening the pool up to many more applicants.
In order to have an emergency license, people needed to receive sponsorship from a district.
"Last year we were able to (sponsor) 150 emergency substitute licenses, and we're on pace to double that this year," Turner said. The district has been using these licenses as an opportunity to recruit people who never considered a career in education before, but since subbing have decided they want to stay in the district.
While the need for substitutes is still high, Turner said this year Salem-Keizer is seeing an increase in fill rates when a substitute is needed.
Pre-pandemic, 93% or more of requests were covered by substitutes, district data shows.
As of last winter, the district was seeing 67% and 77% per month filled. Turner said the fill rate has continued to increase this year by about 15%. "So we're doing a lot better in the schools than we were at this time last year," he said.
People interested in learning more about becoming a substitute in Oregon can find more information through the state's website, or see openings on the district's website at salkeiz.k12.or.us/employment-home/.
Contact reporter Jordyn Brown at [email protected].
JUST THE FACTS, FOR SALEM – We report on your community with care and depth, fairness and accuracy. Get local news that matters to you. Subscribe to Salem Reporter. Click I want to subscribe!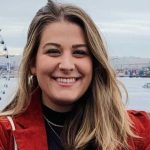 Jordyn Brown is an Oregon journalist who formerly worked for the Eugene Register-Guard.