Over the past two years, Salem schools have prioritized putting federal Covid relief funds toward hiring more people to support students and finding creative methods of helping them stay on track.
The majority of the $151 million the district could claim is still waiting to be spent, with the expiration date quickly approaching, but district officials said they have plans to spend down the balance to retain employees and help kids catch up.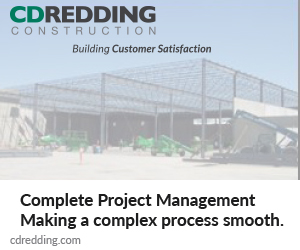 According to a new state data dashboard, Salem-Keizer Public Schools have claimed $57 million in these Covid relief funds, contributing to new staff, technology, and support for students within the greater community.
"The bottom line is, we wouldn't have been able to do what we have the last two years without these resources," said Suzanne West, the district's director of strategic initiatives.
With $94 million still left for the district to claim, district leaders are looking ahead to how they can strategically use the rest of their money before the expiration in two years.
Reduced class sizes, staff
In response to the pandemic, federal lawmakers allocated funding for Covid relief to schools across the U.S. in three packages, collectively known as the Elementary and Secondary School Emergency Relief Fund.
Oregon's Department of Education has received $1.6 billion for schools through the three distributions. The funding can be claimed by districts up until the 2024-25 school year, and each district has its own allocation of funding based on federal requirements, according to the ODE website.
The state released an interactive dashboard in late August which shows how much each district is allocated and claimed to date, and the major categories of spending.
For Salem-Keizer, the top items that the $57 million has gone to so far include support for new teachers and other employees,, technology like computers for students and online learning programs, and other operational needs.
Last school year the district set aside about $17.7 million for employee retention bonuses in response to concerns of teacher burnout and higher workloads.
West said these relief funds have supported 100 new full-time-equivalent positions throughout the district. However this means the funds actually pay for many more than 100 employees, since one full-time position can be broken down into multiple part-time hires.
"We've been focused really over the last 12 months on ensuring that we're using those monies to address unfinished learning," she said. "We know that remote learning was not the best environment for a lot of our students, and they didn't make as much progress during that period of time as they would have had they been in our school environment."
To help, the district has added additional teachers in elementary schools to keep class sizes low, more nurses and school-based health assistants to help with Covid testing and vaccination needs, additional PE teachers across the system, and mentors at the high school level to help students graduate on time and stay on track.
West said many of the large technology expenses and other operational costs came from needs early in the pandemic. At the time the pandemic hit, the district was close to having a laptop for every student, but once distance learning became inevitable, so did the need to accelerate that initiative.
The district used the money to purchase Chromebooks as needed, as well as software and programs for online learning such as Canvas and Seesaw, which West said they still plan to use in some ways going forward.
Salem-Keizer also used these relief funds to buy necessary items such as hand sanitizer, filters for the HVAC system, masks and other supplies to meet the needed safety precautions to return to school.
New ways to engage students
The money has also opened doors for the district to build stronger community partnerships and provide support for students outside of the typical school environment and school day, West said.
"We've always had really good community partners in the Salem-Keizer area," West said. "One of our learnings through Covid that really kind of hit us in the face is that school can only do so much. We have the kids six hours a day and when we were, due to the pandemic, really cut off from kids for a period of time, from that in-person contact that we had with students, we realized very quickly that we needed to engage people in the community that still were in engaging with kids in person."
So, the district used some of its Covid relief money to support community organizations such as the Kroc Center. The district's latest plan for funding shows about $500,000 set aside to support these organizations.
While many students were able to benefit from neighborhood "learning pods" or small groups who could work together during online classes, some students did not have that same opportunity. So, the school district worked with the Kroc Center to create its own learning pod environment for students.
This is still ongoing through the Kroc Center's REBOUND program, which provides a safe, community space for high school students to drop in after school, receive tutoring or help with school work, and a center membership.
"We want to be that third place for the kids," said Kroc Center spokesman Rick Marazzani. "They have home and they have school, but what is that third place that's neither? We want the Kroc to be that: where they can socialize, have solitude and sit in the corner and read, where they can play games together, shoot hoops. That place where they can congregate and be themselves in a wholesome environment."
Right now the program can only provide for 150 students, but any student with a membership outside of that can still access the REBOUND room and tutoring services. Center staff are exploring how they can expand to provide access to all Salem-Keizer students in the future with this funding.
"We really tried to think creatively in terms of how we leverage the support that our community could provide to students," West said.
This funding support also extends to providing students with after-school opportunities. The district is currently using relief funds to support the Boys and Girls Club, the Kroc Center and its Early Learning Hub, the Community Learning Institute, the YMCA and United Way.
The district has also used funds to hire employees who go out into the community and connect with students at their homes. West said that the impact of bringing on those new staff especially was "incalculable."
"We were able to bring new staff that were able to (knock on doors), to travel around the district and make sure that students had the resources they needed to access their education during remote learning," she said. "ESSER funded all of that."
Future uses
The district still has about $94 million in Covid relief money to use over the next few years, the state's dashboard shows.
The district is budgeting about $35 million in remaining funds for each of the next two years to maintain and continue the current strategies and initiatives to help students, making up a large portion of what's left to spend by September 2024.
It will likely take a few years to account for all the costs associated with keeping all of the new employees into the regular budget after the relief funds are gone, West said, and the plan is to absorb those costs into the regular budget through attrition of other staff over time.
"There will be some impact to our system. I don't want to minimize that," she said.
This may mean having fewer employees in a certain function, West said, like high school mentoring, for example, and if that is the case the district will find a new way to support students at that level.
"We don't want to lose the people that we've hired," West said. "So looking at it like that to make sure that the good people that are working for us now we're keeping close to our students, where we need them."
Districts also need to be strategic about the timing of the funds. They can use the money for upgrades to buildings and other necessary capital costs, which is something Salem-Keizer is exploring.
"One of the things that we're in discussion about right now is assessing all of our HVAC systems – with those systems, what could we utilize these funds to upgrade now so that it's in the condition it needs to be in?" West said.
However, a project like that, with supply chain issues and the process of hiring contractors, is currently something that could take about 18 months to complete. Excluding all other variables, that is a tight timeline to meet before the deadline.
"So it's been a little bit of a tension amongst the districts in terms of, there's a lot we would want to do that we probably won't be able to given the restraints and the supply chain right now," West said.
Contact reporter Jordyn Brown at [email protected].
JUST THE FACTS, FOR SALEM – We report on your community with care and depth, fairness and accuracy. Get local news that matters to you. Subscribe to Salem Reporter. Click I want to subscribe!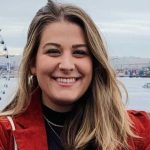 Jordyn Brown is an Oregon journalist who formerly worked for the Eugene Register-Guard.