Salem City Club will host a debate between candidates for Oregon's Senate District 11 seat this Friday.
Candidates Kim Thatcher (R) and Richard Walsh (D), both of Keizer, are vying for the seat after Senate President Peter Courtney, a Salem Democrat who has held the seat for more than 20 years, retires. The district includes most of north Salem, Keizer and north Marion County including Gervais and Woodburn.
Thatcher served in the Oregon House of Representatives from 2004 to 2014 and the Oregon Senate from 2015 to the present in District 13, and she is the current vice chair of the Senate Judiciary Committee. Under new redistricting, Thatcher is now running to represent District 11.
Walsh is a relative newcomer to state politics, but served on the Keizer City Council from 2000-2011. He has represented injured and disabled Oregonians as an attorney in Social Security, worker's compensation and personal injury for more than 30 years. He has received various honors and awards in recognition of his public service, according to the city club. 
This Friday's event is a continuation of the city club's season which includes multiple debates for important elected positions this November. 
This event will be held Friday at 11:30 a.m. at the Willamette Heritage Center Dye House. Earlier this month, the Salem City Club held a debate for the District 10 seat race between Sen. Deb Patterson (D) and Rep. Raquel Moore-Green (R). The club will also have a debate on Oct. 7, between candidates for the House District 19 seat: Tom Andersen (D) and T.J. Sullivan (R).
The events are free for club members and $10 for non-members. People can register to attend ahead of time at salemcityclub.com.
Contact reporter Jordyn Brown at [email protected].
JUST THE FACTS, FOR SALEM – We report on your community with care and depth, fairness and accuracy. Get local news that matters to you. Subscribe to Salem Reporter. Click I want to subscribe!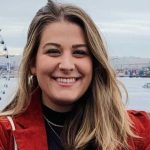 Jordyn Brown is an Oregon journalist who formerly worked for the Eugene Register-Guard.