In 1962, a group of women came together to form the Assistance League Salem-Keizer. Their first meetings were in personal homes, and their programs were small.
Today, the Assistance League has almost 200 members, many more volunteers, and plans to stay in the Salem area to help even more families.
A community thank-you to celebrate the nonprofit's 60th anniversary is planned for Saturday from noon to 4 p.m. at two locations: the Daue House Gift Shop at 1095 Saginaw St. S., and Encore Furniture, at 1198 Commercial St. S. Both serve as donation drop-offs and retail fundraiser locations for the Assistance League.
Cookies, food trucks, and a raffle will complete the celebration. No entrance fees are required, but donations are always welcome.
"This is the community celebration of our 60th year. It's not a fundraiser. It's more of a thank-you to the community," said Sally Beilstein, president of the Assistance League Salem-Keizer. 
One of the first programs started in the 1960s in Salem provided used clothes and shoes to children in need. That program remains, but it's changed over the years. Operation School Bell now provides new pants, shirts, shoes, coats, socks, and underwear to children in need. 
"Operation School Bell is filling such a critical need, so it takes front and center," said Beilstein. "There's just such a huge need in Salem, and there's really nobody else out there doing clothing."
"Some of these kids have never had anything new of their very own, as they've always had things handed down to them. So they are thrilled to have those new clothes. They tend to fit in better, and the theory is, then they want to go to school and do well there. But it's hard to quantify that," she said.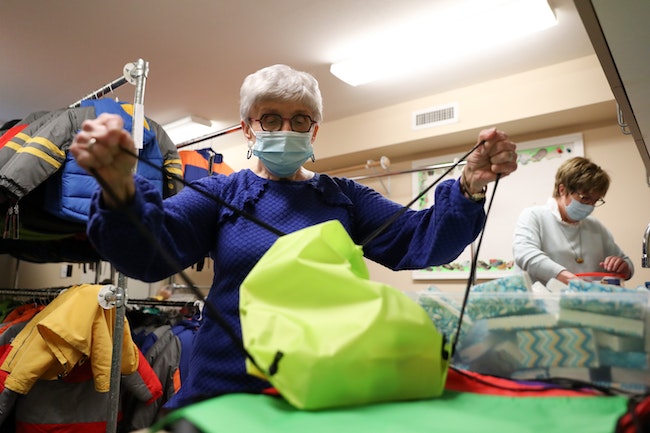 Teachers at Chemawa Indian School and Salem-Keizer Public Schools provide information about kids who should participate in Operation School Bell. Assistance League members create packages filled with clothes for those kids. Those packages return to the school counselors, who give them to the kids.
In 1960, the first year of this program, 83 students in 19 schools were served. During the 2020-21 school year, more than 2,500 students were served by Operation School Bell in the more than 65 schools in the Salem area.
Other Assistance League programs deliver library books to home-bound adults, help children leaving foster care to transition to independent living, and help homeless families set up new homes. None of these programs were available in the 1960s.
"Where we saw the need, and our members were interested, we added programs," Beilstein said. "We're trying not to add now. We're just trying to fill the need we have now."
For 40 years, the League held a lasagna luncheon to raise money for these programs. It was considered the group's major fundraiser, and many members looked forward to the event every year.
"The pandemic just shut that down," Beilstein said. "So we're looking for other ways to raise money, including a different big event."
On Nov. 3, the Assistance League is holding an event in conjunction with Brothers Car Museum. Guests look at more than 350 vintage cars. Doors open at 3 p.m. and will close at 8 p.m. Tickets are available now for $75 on the Assistance League website.
"I think it will be a lot of fun and might attract a lot of people who have never heard of Assistance League before. That's one of our goals: To get the word out about us," Beilstein said.
All of these programs and events are staffed by dedicated members and volunteers.
"We're still a very viable organization. We do amazing things with a small number of people, and we're all very proud of that," Beilstein said. "We say people join Assistance League because they believe in the cause, but they stay for the friendships. People are really attracted to the things we do, but when they join, there's such camaraderie. They make friends, they make bonds, and it fills a real niche for them."
Member and volunteer opportunities are available now, and help is always needed.
"Try us out. We're always looking for members," Beilstein said.
STORY TIP OR IDEA? Send an email to Salem Reporter's news team: [email protected].
JUST THE FACTS, FOR SALEM – We report on your community with care and depth, fairness and accuracy. Get local news that matters to you. Subscribe to Salem Reporter starting at $5 a month. Click I want to subscribe!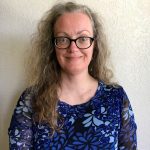 Jean Dion is a freelance writer and marketing professional. She's lived in Salem for about 10 years. When not writing, she dabbles in gardening, photography, and caring for her dogs, cats, and rabbits.