For Liberty House, the last two decades of work have been about creating a supportive, compassionate space for children in Marion and Polk counties to transform the pain and difficulties of trauma into healing and hope.
With a new $30,000 grant from Salem Health, the local nonprofit child advocacy center can maintain two therapists specializing in child trauma who provide care for children who have experienced abuse and their families.
"It takes a very special person to be a trauma therapist," said Alison Kelley, chief executive officer of Liberty House. "This grant is game changing for us, because while we are allowed to bill insurance, that never fully covers what it takes to recruit and hire and train and provide training."
The grant will make it possible to cover extra costs that are not paid for by insurance, Kelley said, so they can continue focusing on the work they do to support children and families.
"We are honored to invest in these community partners to help build a healthier community," said Leilani Slama, chief communications and community relations officer, for Salem Health Hospitals and Clinics in a statement. "Through our shared goal in reaching and supporting people with services and resources for a healthier life, together we improve the quality of life of community members and, in turn, strengthen our community as a whole."
There are about 22 child advocacy centers in Oregon serving the 36 counties, according to Kelley, and fewer than 1,000 centers like this nationwide, but the issue of child abuse is unfortunately ongoing and growing.
Children have also had more complex needs due to the pandemic, Kelley said, showing more anger, behavioral issues, and other emotional dysregulation.
Liberty House was established in 1999, and provides services for children from infancy and older. Its hotline receives about 10,000 calls a year of people reporting suspected child abuse, Kelley said, and in the last decade they have gone from serving about 350 children to 900 in Marion and Polk counties. With about 50 employees, they focus on three key areas of support: medical services, forensic interviewing, and ongoing therapy.
Their doctors and physicians are trained in trauma medicine to conduct medical care and physical exams of children. The organization also has child forensic interviewers who are trained to talk to children who have experienced abuse with the proper techniques.
"The brain doesn't remember traumatic experiences in the same way it doesn't encode that memory in the same way because there are protective mechanisms, neurologically, that protect the little child or the adult … but we specialize in children, from feeling the full brunt of it," Kelley said.
"What that can mean is that trauma victims, especially pediatric or child trauma victims, can move forward from that trauma, but have a hard time talking about it," she said. "They won't talk about it in the same way as me talking about my birthday party and the chocolate cake last week, because the memory isn't encoded the same way – it comes out in different pieces and can be triggered."
The interviews done at Liberty House are admissible in court, which means the child doesn't have to relive and retell their traumatic experiences as many times.
"The science around how we interview child victims or when we believe they've been victimized is really precise: open-ended questions in a safe environment, giving them lots of time and letting children participate in the decisions about their appointment to the greatest degree that they can, because trauma in children can be paralyzing," Kelley said.
However, trauma can affect people at any age, and many times Liberty House will work with a teen who is 16 or 17, or encounter older adults who need support for ongoing trauma from childhood experiences.
"In 2016, we added a mental health program so we offer a very specialized type of therapy where we treat both children and adult survivors of childhood trauma," Kelley said, "because it's really common for people who've had different types of traumatic experiences that they never told anybody, and they never did have the advantage of going to talk to a doctor or work through their emotional complexity with a trained therapist."
They plan to keep expanding, Kelley said, especially to support more rural areas of Marion and Polk counties. Liberty House will also have a chance for people to connect and share ways they can better serve the community at its free Champions for Children luncheon on Sept. 28. All who wish to attend need to only RSVP before next week. More information can be found at www.libertyhousecenter.org
Kelley said they are extremely grateful for the support from Salem Health to further their mission of moving forward. "People can heal from trauma, even really extreme trauma," she said. "You can heal."
The grant is part of Salem Health's annual giving through its Community Investment Grant funds, which go toward supporting and promoting health throughout Marion and Polk counties.
Here are the other grant recipients from Salem Health:
Boys & Girls Club – $30,000 to support its Triple Play program
Catholic Community Services – $30,000 to support its Fostering Hope Initiative
Church at the Park – $30,000 to support adding a case manager to support unsheltered guests
Salem Keizer Coalition for Equality – $30,000 to the Forming Strong Families year-round project
The Gate – $30,000 supporting its Community Youth Center
Salem Pastoral Counseling Center – $15,000 for its Client Assistance Program supporting counseling sessions
Contact reporter Jordyn Brown at [email protected].
JUST THE FACTS, FOR SALEM – We report on your community with care and depth, fairness and accuracy. Get local news that matters to you. Subscribe to Salem Reporter starting at $5 a month. Click I want to subscribe!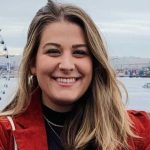 Jordyn Brown is an Oregon journalist who formerly worked for the Eugene Register-Guard.