This Sunday, Bridgeway Recovery Services will hold its annual Run for Recovery, an event aimed at raising awareness around recovery from mental health challenges and addiction.
It's the ninth year of the run, where participants can do a 10k, 5k, or one-mile route, according to a press release from Bridgeway.
"These past two years have impacted people in many ways and the Run for Recovery is an opportunity for community members to come together, make meaningful connections, and raise awareness about recovery from mental illness and addiction," the release said.
Bridgeway opened a new facility in May to provide more services to the community in a space that combined mental health, chemical dependency and problem gambling programs to increase access. Staff are currently working on phase two of plans for a larger campus, the release said.
Lisa Mattes, Bridgeway's director of development and marketing said this event is not primarily a fundraiser, but the money would go toward supporting specific programs that would help the public better understand addiction and mental health. 
"It's the ability for us to continue to promote awareness of substance use and mental health issues," Mattes said.
The runs will begin early in the morning Sunday. Cost to participate currently ranges from $10 to $40 according to the registration site, depending on the length of the race.
People looking for more information can go to bridgewayrecoverywalkrun.org.
Contact reporter Jordyn Brown at [email protected].
JUST THE FACTS, FOR SALEM – We report on your community with care and depth, fairness and accuracy. Get local news that matters to you. Subscribe to Salem Reporter starting at $5 a month. Click I want to subscribe!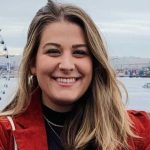 Jordyn Brown is an Oregon journalist who formerly worked for the Eugene Register-Guard.