In May 2020 (or as chef and co-owner Joshua St. James put it, "in the middle of a freaking pandemic"), Valiant the Sandwich opened in Pringle Park. In August, the beloved sandwich shop moved to 477 Court Street N.E. in the heart of downtown Salem.
A full bar, an expanded menu, and evening entertainment are just a few of the plans St. James has for the new location.
"I really miss the spot because it was such a cool, tucked-away little space. But we really outgrew it. The infrastructure really wasn't there for what we were doing," St. James said.
The move has changed what customers tend to order. At the Pringle location, the customer favorite was a "Mostly a Cubano," featuring pork, ham, Swiss cheese, dill pickle, and mustard. Now, the "Hot Not Hot" showcasing salami, smoked mozzarella, sweet peppers, basil, mayo, and smoky coffee chili oil is a top seller.
"I didn't think three blocks would make that much of a difference, but it has. And it's created a bit of a challenge," St. James said.
The salami order comes just once per week, and sometimes, that's not soon enough.
"What I would normally sell in a week or a week in a half I've sold in two days," St. James said. "And if we sell out, I'm out."
Price increases have also been a challenge. A "Halpert" sandwich featuring tuna is particularly difficult to keep in stock.
"The price of tuna has well more than doubled since I started doing the sandwich. I could bring it in, but I'd have to charge $23 per sandwich. I mean, it's a really good sandwich, but that price is too high," he said.
These challenges are mild compared to those St. James faced during the pandemic.
St. James is a Salem native, and he learned about working in kitchens from Salem chefs like Steve Morton. After working in local kitchens and moving to the corporate cooking world, St. James vowed to stop working as a chef until he could own his own space. That opportunity came when Sal's Deli and Bistro on High Street came up for sale.
St. James, his wife, and a silent partner pulled together funds, developed a menu, and opened up when Salem was closing down. Since his business was so new, Covid-related federal loans and payment protection plans weren't available.
"I think it's hard for people to remember now, but back then we thought, 'We're gonna get through this. Maybe it'll be a few weeks or a month, and then we'll be through it.' In hindsight, I can look back and see that was really dumb of me to open then. But at the time we didn't think things would go the way they did," St. James said.
He worked 14-hour days to stay afloat, often prepping food and cooking it himself while running the counter.
"We knew we didn't have any cushion at all. It was either go forward or tank and see what happens," he said.
St. James has a marketing and graphic design background, and he credits an Instagram account with more than 2,800 as key to his success.
"I get a little sassy on there. I try to have as much fun as possible," he said.
The name of the shop also contains some silliness. St. James said it started as a play on words with a hero becoming valiant.
"I like the off-kilter nature of the name. 'Valiant the Sandwich.' That sounds weird, but I think Salem does a lot of that," St. James said.
He cites Noble Wave and Word of Mouth as other examples of quirky restaurant names.
"I like that about Salem's restaurants, and I wanted to contribute to that," he said.
Since its opening, Valiant the Sandwich has been popular, and it's not uncommon to see lines stretching out the door.
"There will be times when I literally have to make 25 sandwiches all ordered in a 15-minute time period because people come down for lunch and they think they can be in and out of a sandwich shop. But that's a lot of sandwiches for a team to make that have to be made to order, have to go on the griddle, and have to be brought up to where we need it to," he said.
Wait times are common during busy lunch hours, but changes coming to the restaurant, including a full bar, could make lingering a little more pleasant.
Meanwhile, St. James plans to keep working on bringing delicious sandwiches to his customers.
"These are sandwiches that cooks and chefs at nice restaurants will make for themselves at the back. They'll take the ingredients and the things they'll plate up for considerably more money and slap it on a couple pieces of bread. It's definitely a chef-driven type of thing," he said.
Valiant the Sandwich is currently open from 7 a.m. to 3 p.m., Wednesday through Sunday.
STORY TIP OR IDEA? Send an email to Salem Reporter's news team: [email protected].
JUST THE FACTS, FOR SALEM – We report on your community with care and depth, fairness and accuracy. Get local news that matters to you. Subscribe to Salem Reporter starting at $5 a month. Click I want to subscribe!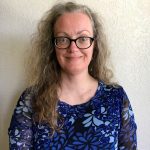 Jean Dion is a freelance writer and marketing professional. She's lived in Salem for about 10 years. When not writing, she dabbles in gardening, photography, and caring for her dogs, cats, and rabbits.