More than 39,000 local students are back to school for a year they, their parents and educators hope will feel more normal than the past three.
Classes for nearly all students in the Salem-Keizer School District resumed Wednesday, with a bonus first day Tuesday for sixth and ninth graders to get acclimated to their new schools. Kindergarteners begin class next week.
At North Salem High School, cheerleaders, student athletes and the marching band joined teachers in rolling out the red carpet for freshmen Tuesday, forming a loud gauntlet of applause and cheers leading up to the front entrance.
Some more introverted students tried to avoid the spectacle by walking behind the welcoming committee across the school lawn.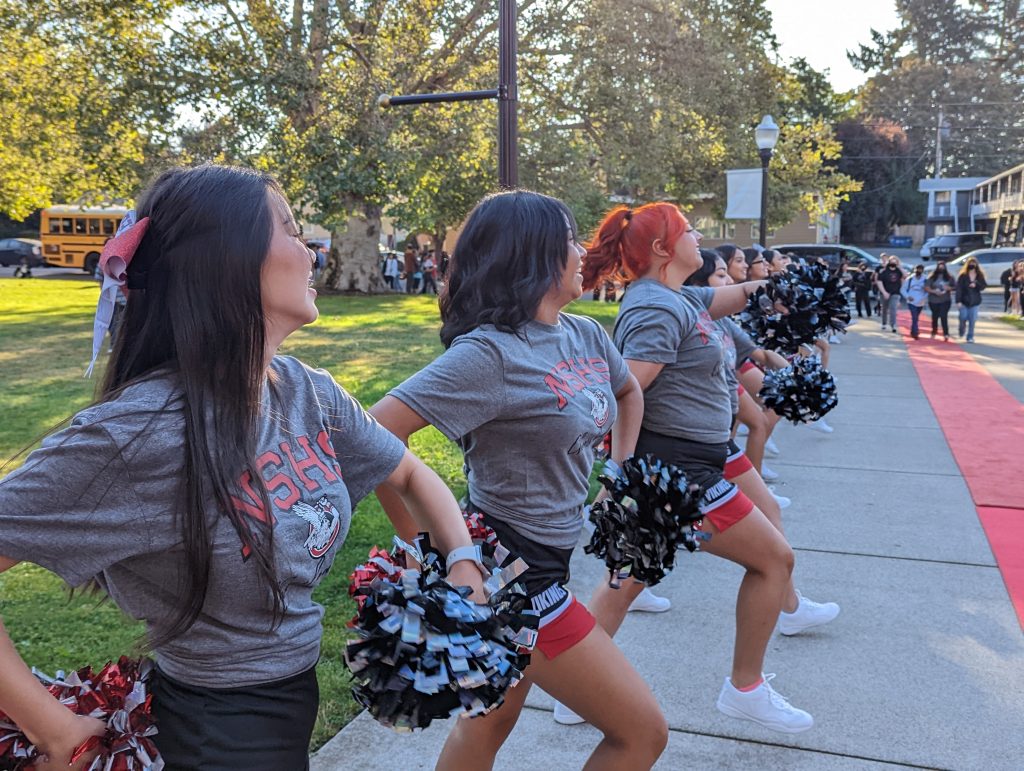 Senior Chloe Turner, North's student government secretary, said she was excited to be back in class and starting a school year that she hopes won't be affected by Covid.
Students last year began the school year with masks required, and a wave of Covid infections in early 2022 as students returned from winter break led to teacher shortages and high absentee rates across the district.
"Today I woke up and saw the sunrise and was happy," Turner said.
She was among the students on campus a day early to help freshmen get acclimated.
"They seem really nice — everyone looked me in the eye," Turner said.
After falling in the years since the Covid pandemic began, the district's enrollment has increased slightly over last year, according to initial estimates. As of Tuesday afternoon, enrollment for the state's second-largest district stood at 39,750 students, said district spokesman Aaron Harada — about 560 more than at the start of school last year.
Riyad Salie brought his fifth grade son, Zeyad, to a Tuesday afternoon event for students in the district's all-online EDGE program.
The acronym stands for Enhanced Digital and Guided Education, created during the 2020-21 school year as an option for families who knew they wanted to remain online regardless of how state and local Covid rules changed.
Salie said Zeyad was more social before the pandemic, but has become more withdrawn since. The family has let him stay in the online program, but is excited to see that there will be more in-person and social events for students to participate in this year, even as they attend class on-screen.
"We're trying to get him back to how it was before," Salie said. The pandemic shift to online classes "kind of ruined kids."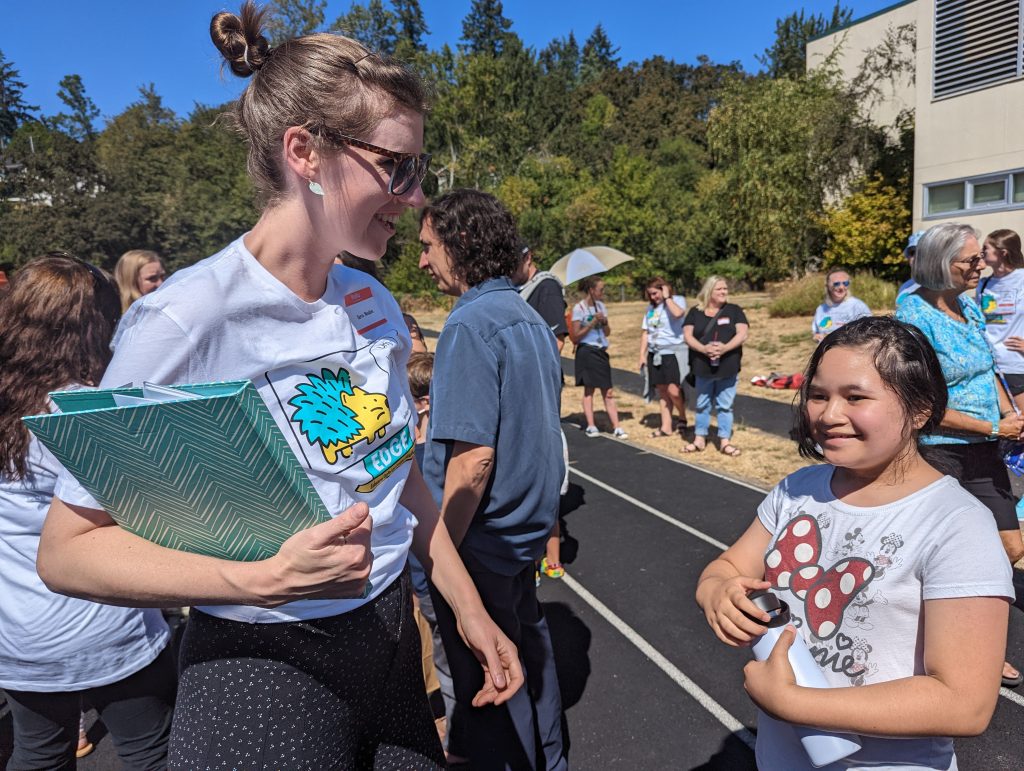 Enrollment in the online education program has fallen to about 1,100 students this year, said co-principal Artonya Gemmill, about 400 fewer than last year. She said that's not a surprise as more families have felt comfortable sending their kids back in-person, but said the program is hitting its stride and hoping for a better year academically as they figure out how to best support students online.
"A part of it was really helping families and students to understand that … it's not an optional choice to be at school and do your work," Gemmill said. "Yes we do expect you to attend class, yes we do expect you to interact with your peers and your teachers."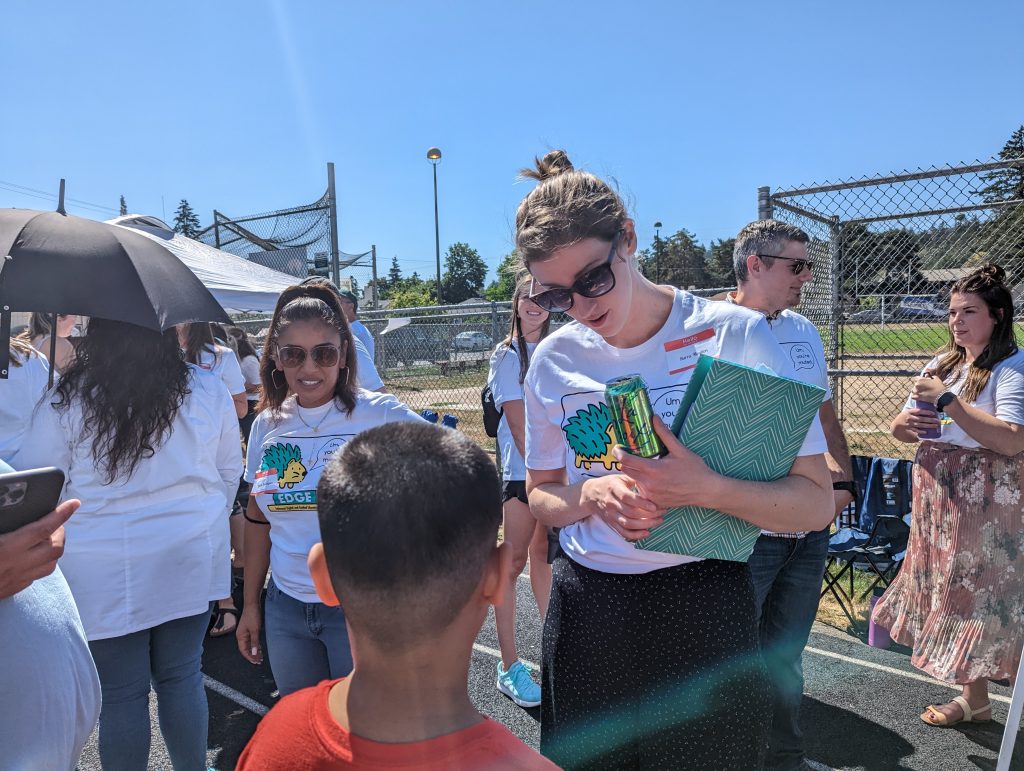 This year is also the first in a significant expansion of the district's dual language program, where native English and native Spanish speakers are mixed starting in kindergarten and taught mostly in Spanish by bilingual educators, adding progressively more English each year. The goal is for students to leave elementary school comfortable reading, writing and speaking in both languages.
That program, previously offered only at Grant, Harritt and Myers elementary schools, is now available at Chavez, Four Corners, Keizer and Washington.
At Chavez, Principal Monica Takata said she had a stack of parents from outside the school's attendance boundaries requesting to come to Chavez specifically for the program. The school now has dual language classes in kindergarten and first grade, which will expand to older grades as those students move up.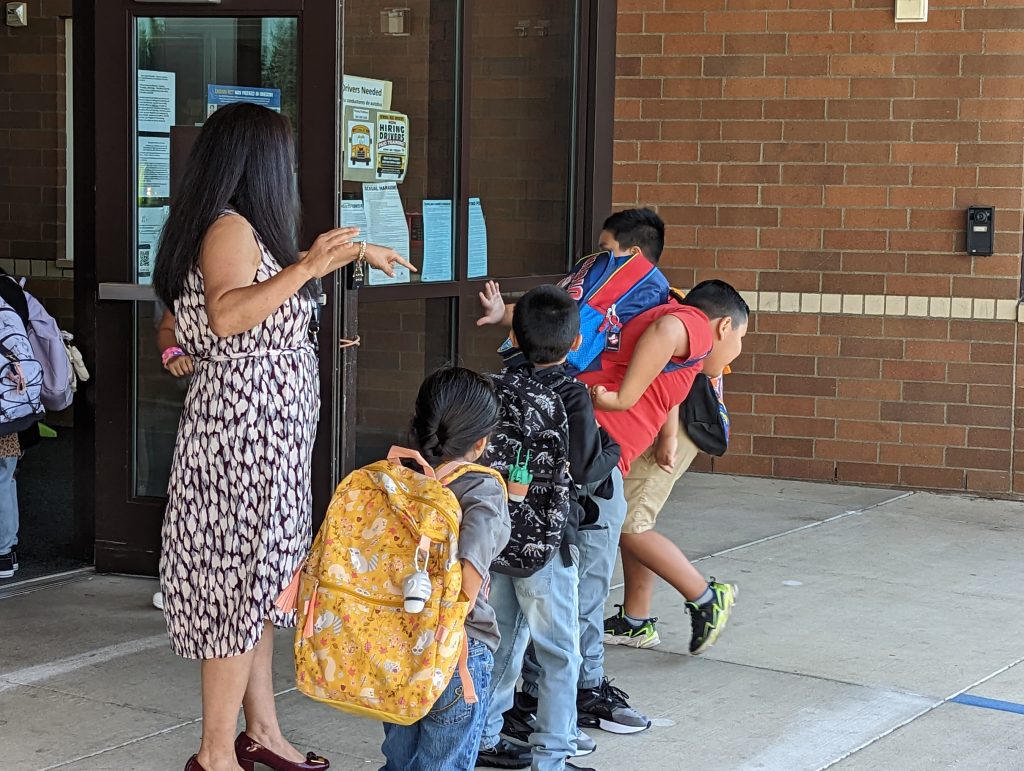 While some educators remain to be hired going into the year, particularly in harder-to-fill jobs like special education, the district isn't seeing widespread staffing shortages, administrators and union leaders said.
Superintendent Christy Perry said staffing numbers heading into the first week of school felt good, even by pre-Covid standards. No bus routes had to be consolidated because of driver shortages.
Tyler Scialo-Lakeberg, the president of the Salem-Keizer Education Association, said the substitute pool was also larger.
"Everyone is feeling a little more hopeful," Scialo-Lakeberg said.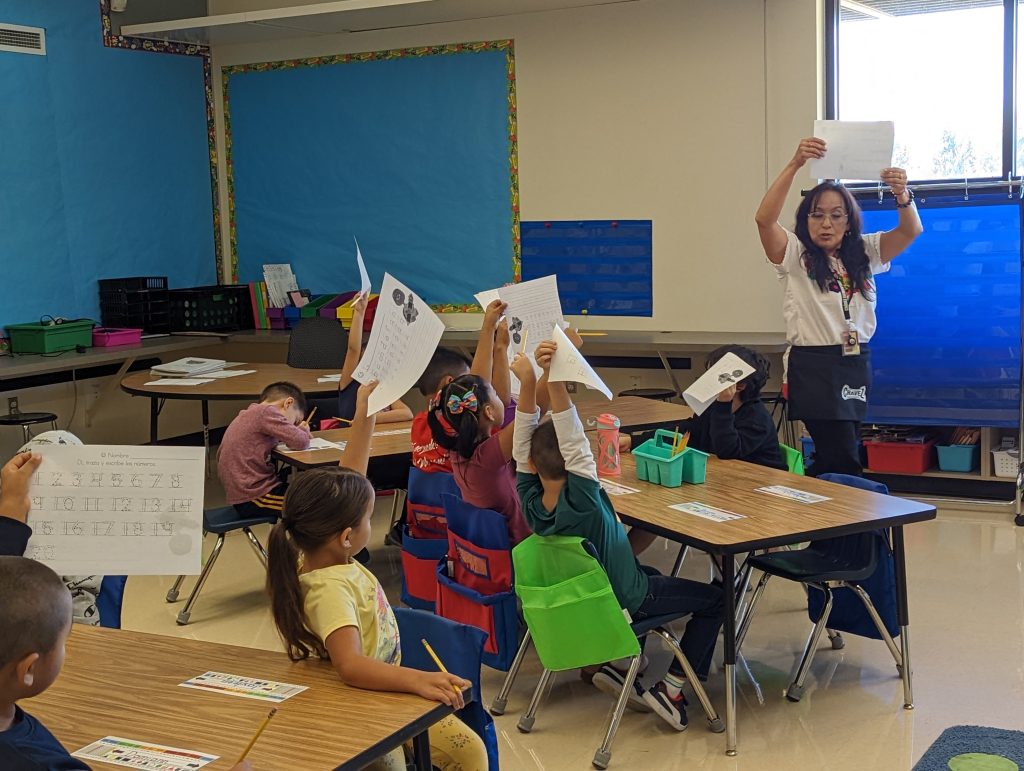 Administrators across the district said they're starting the year with a focus on setting clear expectations for both student behavior and academics, hoping to reduce the problems with student behavior, fighting and outbursts that plagued some schools last year.
"We're kind of doubling down on teaching expectations and being sure that the system is really solid and tight, because tight structures with clear guidelines help kids have routine," Perry said.
Scialo-Lakeberg said the union has also pushed for more advance planning within individual schools so educators and administrators are on the same page about how schools will handle referrals, problematic behavior and issues like cellphones in class.
Individual schools are also doing more to make students and families aware of resources that can help them, like tutoring, counseling and social workers.
Some students at North last year struggled with attendance and tardiness, and Principal Chad Towe said the school is trying to engage with students when they're late or absent to find out why and see how the school might be able to help. Often, he said, the issue is about something in the student's home life, like needing to take care of younger siblings or having a job with hours that conflict with school. 
Educators try to connect the student to people at school who can help them address that issue, he said.
The school also has more people on staff dedicated to helping students. They're hiring an employee for the school's tutoring center to address academic setbacks over the past few years, and now have three therapists and two social workers in the building.
"It is most important that we help them feel like this is a place they belong and feel safe," he said.
Contact reporter Rachel Alexander: [email protected] or 503-575-1241.
JUST THE FACTS, FOR SALEM – We report on your community with care and depth, fairness and accuracy. Get local news that matters to you. Subscribe to Salem Reporter starting at $5 a month. Click I want to subscribe!
Rachel Alexander is Salem Reporter's managing editor. She joined Salem Reporter when it was founded in 2018 and covers city news, education, nonprofits and a little bit of everything else. She's been a journalist in Oregon and Washington for a decade. Outside of work, she's a skater and board member with Salem's Cherry City Roller Derby and can often be found with her nose buried in a book.