"If there's no official, there's no contest," said Peter Weber, executive director of the Oregon School Activities Association. Unfortunately, canceled games have been part of student life in Salem for the past two years due to shortages in people willing to officiate.
Officials hope this year will be different.
"Most of our sports have been impacted," said Brian Armstrong, athletic director of South Salem High School. "Whether it's moving a football game from Friday to Saturday, to adjusting our entire basketball schedule during our last season, we've felt it."
OSAA regulates high school athletics throughout Oregon, and published data shows just how many people have left the field. In 2019-20, 3,469 officials were available. In 2020-21, 2,552 were available.
In Salem, the issue hits younger children too.
"In the Little League system, we've had games without officials," said Shannon Simmons, secretary for the Sprague Boosters, former college coach, and mom of seven kids. "Parents had to step in and make the calls, and the game runs on an honor system. Of course the parents want to help and step up, but then it gets harder to find officials for the next game."
The YMCA in Salem is also facing a shortage.
"Everywhere you look there is a shortage of referees," said Brandon Lemon, chief operations officer of the Salem Family YMCA. "I have personally reffed youth basketball tournaments and I see less and less workers."
National organizations such as Officially Human suggest that people leave officiating due to poor parent behavior. But locally, the problem is more complex.
"We've had a slow decline, probably over the last 10 years. It varies a bit, year to year and sport to sport. But we've seen our numbers steadily decline just by a small amount," said Weber. "But in 2020 when the pandemic hit, activities were on hold for awhile and our numbers took a really big hit."
Salem officials tend to be older, and many retired from sports during the pandemic. Others took jobs and are no longer available to officiate. Some also had changing family obligations, so they couldn't cover open games.
"I don't think it's just one thing. I think it's a multitude of factors," Weber said.
The OSAA is recruiting officials for fall sports, including football, volleyball, and soccer. Soon, they'll look for officials to work in wrestling and basketball contests. While some knowledge about these sports is ideal, it's not a requirement.
"People don't have to be super experienced at being an official or playing the sport in order to get involved. There's a lot of training that goes into it and if people are interested, we'll find a way to coach them up and get them ready to go," Weber said.
"Our commissioners are amazing to work with. They don't want to have to move or cancel games. They do an incredible job of making things work," Armstrong said. "We as athletic directors really appreciate the work they do."
Interested parties can head to NewOfficials.org to sign up. Officials are paid for their time, depending on the sport and the type of contest.
"It's a great way to have a lot of fun and be around the sport that you played in as a kid and at the same time earn some money," Weber said.
The Salem Family YMCA is looking for 10 to 15 officials now with experience in a variety of sports. These are volunteer positions, but all participants get free family memberships in return. Sign up on the YMCA website.
"We need people out there who want to make a positive impact on young people," Simmons said.
"It's a great opportunity to stay connected to the mission of education and athletics," Armstrong said. "People who played in high school can remain connected to the game and have fun. It's a great opportunity to earn a little cash too."
STORY TIP OR IDEA? Send an email to Salem Reporter's news team: [email protected]
JUST THE FACTS, FOR SALEM – We report on your community with care and depth, fairness and accuracy. Get local news that matters to you. Subscribe to Salem Reporter starting at $5 a month. Click I want to subscribe!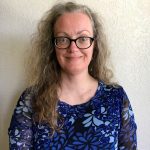 Jean Dion is a freelance writer and marketing professional. She's lived in Salem for about 10 years. When not writing, she dabbles in gardening, photography, and caring for her dogs, cats, and rabbits.