Students in Salem-Keizer Public Schools will receive breakfast and lunch free of charge during the 2022-23 school year, despite the end of some federal programs that funded free meals during the pandemic.
All students, whether enrolled in online, hybrid or in-person classes, will receive the meals for free as part of the district's participation in the Community Eligibility Provision program, said district spokeswoman Emily Hicks.
The federal program is part of the larger National School Lunch and Breakfast Program and is for schools in low income areas. It's intended to allow schools with high shares of students who would qualify for free lunch based on family income to forgo extra paperwork and simply offer meals to all students.
Prior to the pandemic, Salem-Keizer offered free lunches at most, but not all district schools. A high share of district students, about 84%, would qualify for free lunches based on federal income guidelines, according to the district's latest report card.
Schools that adopt the program are reimbursed using a formula based on the percentage of students eligible for free meals through other programs like SNAP, often referred to as food stamps.
Nationally, districts have contended with the back and forth of funding from the federal government to continue offering free lunches. California became the first state this week to offer free meals to all students under Assembly Bill 130, but that program still relies on federal funds.
During the pandemic, school children nationwide were given free lunch. But that program expired on June 30 and while Congress voted to extend it through the summer to keep providing funding for free lunches, there has not been a move to extend it further.
Contact reporter Caitlyn May at [email protected].
JUST THE FACTS, FOR SALEM – We report on your community with care and depth, fairness and accuracy. Get local news that matters to you. Subscribe to Salem Reporter starting at $5 a month. Click I want to subscribe!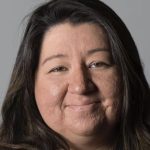 Caitlyn May served as a journalist for nearly a decade in Nevada and in Linn Lane counties in Oregon with a focus on rural stories and long-form journalism. A graduate of both Oregon State University and the University of Oregon, she currently serves as an elementary school teacher but returns to journalism now and then, remaining a dedicated supporter of the Fourth Estate.