The Salem-Keizer School District's board expects to begin finding a new superintendent by Sept. 1 after first securing a firm to aid in the search.
On Tuesday, board chair Ashley Carson Cottingham updated the board on the search giving a rough timeline culminating in a Sept. 1 start date.
Requests for proposals were sent out on July 29 to eight search firms–organizations that help school boards with the process of finding and hiring a superintendent. The proposals are due back by Aug. 15.
After the proposals are returned, the board plans to interview the search firms publicly with virtual sessions that will allow out-of-town firms to participate. Those interviews are scheduled to take place Aug. 23-24.
The board will make a decision on hiring a search firm in public session and have a finalized contract by Sept. 1.
With the search firm in place, the board would begin the hiring process for a new superintendent.
"The goal is to work as quickly as possible so we can get the work underway," said Carson Cottingham.
Current superintendent Christy Perry announced last month that she would be retiring at the end of the 2022-23 school year. She said the long notice would serve in giving the board time to find a new leader for the district.
"It feels like the district's in a good place and it's time to think about how we transition leadership," Perry said in announcing her retirement. "I won't say more than that because it's super emotional in a really great way."
Perry had been superintendent since 2014. 
Contact reporter Caitlyn May at [email protected].
JUST THE FACTS, FOR SALEM – We report on your community with care and depth, fairness and accuracy. Get local news that matters to you. Subscribe to Salem Reporter starting at $5 a month. Click I want to subscribe!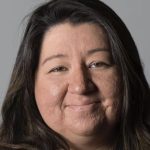 Caitlyn May served as a journalist for nearly a decade in Nevada and in Linn Lane counties in Oregon with a focus on rural stories and long-form journalism. A graduate of both Oregon State University and the University of Oregon, she currently serves as an elementary school teacher but returns to journalism now and then, remaining a dedicated supporter of the Fourth Estate.