Just over $1 million is up for grabs in Marion and Polk counties for organizations needing funding for initiatives designed to improve health and wellness in the community.
The Willamette Health Council–the governing body for PacificSource, a coordinated care organization–announced on Monday that it would enter its third round of grant funding for pilot projects that address areas of substance abuse, behavioral health and housing. A coordinated care organization is an entity contracted by the state that administers the Oregon Health Plan for local residents.
Past recipients include a $25,000 grant last year for CASA of Marion County, which trains and supports court-appointed special advocates who help abused and neglected children navigate the legal system. The grant helped recruit and train mentors from communities of color, said Sarah Smith, community advisory council program manager for the council.
Other past projects include a 2020 grant to the HIV Alliance to run a syringe exchange program in Marion County, and to Capitol Dental Care to provide free oral health kits to children.
Smith said projects have to meet requirements. Those include ensuring the project improves the population's health quality, produces measurable outcomes, includes Marion and Polk County Oregon Health Plan members and is grounded in evidence-based practice.
A total of $1,342,000 will be awarded to qualifying initiatives. Applications are available through Aug. 29. Organizations will have to create an account to apply.
"When they apply, they will see examples of past awards," Smith said, "with the caveat that based on updated guidance from the Oregon Health Authority, some of those may no longer meet the qualifications for funding and those have asterisks."
A complete list of requirements are available in the application. 
The Willamette Health Council is a nonprofit with a board of directors that includes individuals from Salem Health, SmileKeepers, Santiam Hospital, representatives from primary and small town pediatric care and Marion County Commissioner Kevin Cameron.
Contact reporter Caitlyn May at [email protected].
JUST THE FACTS, FOR SALEM – We report on your community with care and depth, fairness and accuracy. Get local news that matters to you. Subscribe to Salem Reporter starting at $5 a month. Click I want to subscribe!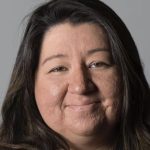 Caitlyn May served as a journalist for nearly a decade in Nevada and in Linn Lane counties in Oregon with a focus on rural stories and long-form journalism. A graduate of both Oregon State University and the University of Oregon, she currently serves as an elementary school teacher but returns to journalism now and then, remaining a dedicated supporter of the Fourth Estate.