Raylin Brennan and Isaac McDonald have spent their high school years advocating for classmates, taking suggestions to their principals about how to improve student experiences and involvement.
Now, the two seniors will have a chance to do so at the district level.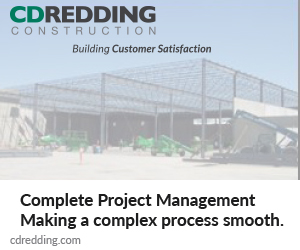 The pair – Brennan, 17, from Sprague High School and McDonald, 17, from West Salem High School – were sworn in in July as the new student advisors to the Salem-Keizer School Board.
It's a job that involves long hours, attending evening board meetings to lend a student perspective on issues being discussed, as well as seeking out fellow students to ensure their views are represented in the boardroom.
Both applied for the role after serving last year on the district's student equity committee, which meets regularly with Superintendent Christy Perry.
For Brennan, it's a chance to make sure the voices of LGBTQ students are incorporated into district policies, and that student experiences make it to the boardroom. At a town hall at Sprague, Brennan said many students raised concerns about bullying, harassment and violence.
"What is the school doing about the fact that a bunch of us are being called slurs in the hallway, and you know, getting threatened to be beaten up and then the fact that we've had a higher amount of fights at Sprague? All those problems that I know our admin was hearing, but then I don't know if the district hears that. And there's this disconnect that I feel that is between the schools and the school board, and I want to help bridge that," Brennan said.
Brennan identifies as agender, or not having a gender, and uses the pronouns zhe and zer — variations of the gender neutral they and them.
At Sprague, finding a bathroom to use at school has been a challenge, and prompted Brennan to get involved in student advocacy. The school's only bathrooms that aren't gendered are in the sick room in the school office, or one near the weights room, which requires a 15-minute roundtrip walk from many of Sprague's classrooms.
Brennan originally joined Sprague's student advisory committee to make change there and be a voice for students bullied because of their gender presentation or sexual orientation.
"I had been bullied a lot, a bunch of friends I knew got bullied and other problematic harassment around it. And I got fed up and was like, this needs to change," Brennan said. "The way I look at it is if it wasn't me, who else? Because I definitely know that a lot of students don't feel comfortable with school the way it is, and then also don't feel like they can stand up or that's their place to stand up."
At West, McDonald worked with administrators to find ways to better communicate with students, revamping the school's morning announcements into a recorded video segment anchored by him and several friends. On the district-wide student equity committee, he said he gained a broader view of the district.
"People come to the table with new ideas, and I got to hear more about issues that our school shares with other schools, and then issues and concerns that other schools have that maybe our school doesn't," McDonald said. "So I was able to get a fuller picture of our district's needs and much of what's happening around the district."
McDonald said he's been interested in politics, serving as an intern for a state representative. He followed the most recent 2021 school board election and said he's familiar with how board meetings have at times grown heated or contentious.
"I was hoping to be somebody, somebody there who could maybe bring the conversation back to students and back to the schools and kind of keep it pragmatic and level headed," McDonald said.
He said student mental health will be a focus of his, including better communicating what's available to students.
"So many students had a really difficult year (during Covid), and so now that we're past that it's about okay, how can we address the mental health concerns of our students? How can we, a big thing was, advertise the services that the district already has, but just that a lot of students don't know about?" he said.
McDonald said students being unaware of district resources is a common theme he hopes to address.
"Students just aren't aware … and a lot of information I think needs to just kind of be communicated better," he said.
This school year is the third that Salem-Keizer's board has had a student advisor. The position, created in the spring of 2021, was first filled by Leanette Mabinton for the final months of her senior year at McKay High School. Fellow McKay student Grace Caldwell served in the role last year.
The board has historically appointed an advisor after considering applications from multiple interested students, but this year, only two applied. Board directors opted to appoint both.
Brennan has already attended several meetings, while McDonald has just started after spending time abroad over the summer.
"I just find it really valuable to have a student voice because sometimes we get caught up talking about policy or theories, and Raylin already has been able to just bring it back to 'Here's what's going on in Salem-Keizer classrooms,'" said board Chair Ashley Carson Cottingham. "That's really awesome and helps to center us in what's important."
Brennan already weighed in during the board's July work session setting goals for the upcoming year, speaking about the need to ensure more students feel safe in school, while McDonald discussed possible avenues for student outreach and keeping students informed of what's going on at the district level.
Contact reporter Rachel Alexander: [email protected] or 503-575-1241.
JUST THE FACTS, FOR SALEM – We report on your community with care and depth, fairness and accuracy. Get local news that matters to you. Subscribe to Salem Reporter starting at $5 a month. Click I want to subscribe!
Rachel Alexander is Salem Reporter's managing editor. She joined Salem Reporter when it was founded in 2018 and covers city news, education, nonprofits and a little bit of everything else. She's been a journalist in Oregon and Washington for a decade. Outside of work, she's a skater and board member with Salem's Cherry City Roller Derby and can often be found with her nose buried in a book.