The Salem Public Library invited people to participate in a group folding of origami boxes for The Soul Box Project's exhibit on Friday, July 22, 2022. (Ardeshir Tabrizian/Salem Reporter)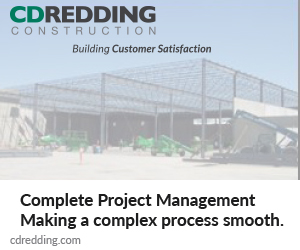 After 61 people were killed and hundreds more injured in the 2017 Las Vegas shooting, Leslie Lee started poring over the numbers.
As a lifelong artist, Lee felt the statistics and impacts of gun violence are impossible to understand without a visual, one that stacks up and humanizes the victims.
Lee, who's based in Portland put up a website and started calling online for people to fold together small, paper origami boxes, decorate them to honor people killed or injured by gunfire and send them in.
Last October, she took 200,000 of them from Portland to the National Mall in Washington D.C. for an exhibit. Now, they're on display in Salem too.
Through Aug. 19, visitors to the Salem Public Library will find origami boxes en masse on the first floor, part of the effort now called The Soul Box Project.
The display has been up since July 19, with 2,304 boxes which were sent in representing the rough number of men, women and children shot in Oregon in 2021 and 2022, many identified by name, said Sonja Somerville, senior librarian for teen services.
Stacks of boxes honoring people killed or injured by gunfire align a wall on the first floor of the Salem Public Library on Friday, July 22, 2022. (Ardeshir Tabrizian/Salem Reporter)
In 2019, 566 people in Oregon were killed by a firearm, according to Oregon Health Authority data. Of those, 82% were suicides and 14% were homicides.
The exhibit is intended to reach people as a wakeup call, Lee said, "so that people can walk away and say, 'You know what, maybe I really don't want to have a loaded gun in my in my bedside drawer, or maybe I should take a class on safety, or maybe I should talk to my kids about anger management … I can reach out to a friend who seems like they're really despairing.'"
The library last Friday invited people to participate in a group folding of boxes for the exhibit. About 20 minutes in, eight people of all different ages were gathered around a table, crafting them quietly and intently.
Somerville said more folding events will be scheduled based on volunteer availability.
The boxes are easy to craft for anybody 7 or older, Lee said. A video on the project's website explains the folding step by step.
"The first time you do it, it might take you 15 minutes. After you've made a couple of them, you can make one in probably seven," she said.
Lee said the idea came after she was appalled not just by the Las Vegas shooting, but by her own first reaction of wanting to turn away from the massacre. "I realized that there had to be some way that people could approach this very, very sensitive and very griefful issue in some way that they felt like they could do something," she said.
Written on the boxes are messages emitting everything from anger to hope to love.
"Not one more"
"We can all work for weapons sanity"
"Together we can end America's epidemic of gun violence."
"Stay safe. Lock up your guns!"
"Will you answer the call?"
"It's fascinating when you look at the display panels, there are names but there are also these messages that were made by people who care about this issue," she said. "So it's not only a representation of the number of people who've been killed or injured, it's also a representation of the number of people who care enough to make these little memorials."
An online exhibit on the project's website has over 36,000 of the nearly 200,000 boxes people have made across the country.
Somerville said a Salem resident reached out after seeing The Soul Box Project elsewhere and requested the exhibit be brought to the library. "We were responding to that community interest," she said.
The Soul Box Project's exhibit will be up at the Salem Public Library through Aug. 19., 2022 (Ardeshir Tabrizian/Salem Reporter)
Lee said she hopes to get as many Soul Box exhibits across the country as possible — small or large, including people renting display panels as the library did and making their own displays. One of her project's first endeavors was in 2018 when a procession brought bags of soul boxes into the Oregon State Capitol and stacked them up in the lobby.
"They need to be seen. They, they need to be out there, because that's when that's when they influence," she said. "You can tell people facts and figures, but that's not where decisions are made. Decisions are made when you reach people on an emotional level, that's what this art does."
Lee said she does not personally know anybody who has been killed or injured by a gun, and was surprised to witness how impactful the folding was for those looking to honor loved ones they've lost.
She recalled one Portland father whose son took his own life saying it wasn't until he went through the steps of folding a soul box that he could finally disconnect from the grief he was feeling.
"Not long-term obviously, but he had some respite there where he was using his hands and learning something new, and with a very clear purpose in mind. And he said it was so beautiful," she said.
Contact reporter Ardeshir Tabrizian: [email protected] or 503-929-3053.
JUST THE FACTS, FOR SALEM – We report on your community with care and depth, fairness and accuracy. Get local news that matters to you. Subscribe to Salem Reporter starting at $5 a month. Click I want to subscribe!
Ardeshir Tabrizian has covered criminal justice and housing for Salem Reporter since September 2021. As an Oregon native, his award-winning watchdog journalism has traversed the state. He has done reporting for The Oregonian, Eugene Weekly and Malheur Enterprise.